Newsletter abonnieren und

35€ Reisegutschein sichern.
Zusammenfassung
Bitte überprüfen Sie Ihre Angaben
Kreuzfahrt
Veranstalter
MSC Cruises
Schiff
MSC Splendida
Route
3 Nächte - ab Durban bis Kapstadt
Reisetermin
15.03.24 - 18.03.24
Reisedauer
3 Nächte
Ändern
Tarif & Kabine
Tarif
Kategorie
Kabinen-Code
Kabinennnummer
Ändern
An & Abreise
Anreise
Abreise
Reisepreis
Übersicht
Ihre Rechnung erhalten Sie direkt vom Reiseveranstalter MSC Cruises. Nach Erhalt Ihrer Rechnung können Sie ganz bequem per Überweisung direkt an den Reiseveranstalter zahlen.
Ändern
Reiseanmelder
Name
Anschrift
Telefon
E-Mail
MSC Splendida

Die MSC Splendida entführt Sie in stylischem Luxus zu den begehrtesten Kreuzfahrtzielen der Welt. Dabei ist das Schiff selbst schon ein wundervolles Ziel.

MÖGLICHKEITEN AN BORD

Entertaiment & Freizeit

Sie werden die Live-Musik und die außergewöhnliche Vielfalt an Bars und Restaurants mit ihrer reichhaltigen Auswahl an Gourmet-Speisen, von authentischen mediterranen Spezialitäten bis zum amerikanischen Steakhouse Erlebnis, lieben. Der Abend wird perfekt mit einer Weltklasse-Show im The Strand Theater, einer Glückssträhne im Royal Palm Casino oder einem Tänzchen in der Club 33 Disco.

Fitness & Entspannung

Zu den Sporteinrichtungen der MSC Splendida gehören vier Swimmingpools, eine Joggingstrecke, ein Squashplatz und ein hochmodernes Fitnessstudio.Nach dem Training können Sie bei einer Massage im MSC Aurea Spa entspannen oder sich Ruhe auf dem Top 18-Sonnendeck sonnen.

Kinder & Jugendliche

Kinder jeden Alters - von Kleinkindern bis zu Teenagern - erwartet jede Menge Spaß an Bord der MSC Splendida. Hier werden schnell neue Freunde gefunden, dank der fabelhaften, speziellen Angebote und Clubs. Für jede Altersgruppe wird ein individuell angepasstes tägliches Programm angeboten.

MSC Yacht Club

Machen Sie es sich bequem auf den vornehmen Vorderdecks, wo sich der exklusive MSC Yacht Club, befindet, ein luxuriöses Schiff-im-Schiff, mit 71 großzügig geschnittenen Suiten und einer eigenen Rezeption mit Concierge, einem 24-Stunden Butler-Service, der privaten Top Sail Lounge sowie einem Pool-Deck und einer Bar.

Kabinen & Suiten

Wählen Sie zwischen unterschiedlichen Kabinentypen Ihre Kabine aus: Kabinen mit Meerblick, Balkonkabinen und geräumige Suiten

Entertainment

Die MSC Splendida ist wie ein schwimmendes Luxusresort und bietet alle Erholungs- und Unterhaltungsmöglichkeiten, die Sie sich im Urlaub wünschen: Vom Theater im Broadway-Stil, einem glamourösen Kasino und einer Designer-Disco bis zur Sportarena, einem Hightech-4D-Kino, einem Formel 1 Simulator und speziellen Bereichen für Kinder und Jugendlichen.

Restaurants & Buffet

Gäste der MSC Splendida können eine vielseitige Auswahl an Restaurants mit vielen verschiedenen Gourmet-Speisen genießen: von authentischen mediterranen Spezialitäten bis hin zu würzigem Tex-Mex. Nicht zu vergessen das Restaurant für MSC Yacht Club-Gäste.

L`Olivo
Pago Buffet
Villa Verde
Santa Fe Tex Mex
La Reggia

Bars & Lounges

Wie wäre es mit Cappuccino am Vormittag, einem Glas Wein vor dem Abendessen oder einem Cocktail am späten Abend? Dank der umfangreichen Auswahl an Designer-Bars an Bord finden Sie immer den perfekten Ort, der zu Ihrer Stimmung und Ihren Wünschen passt.

L'Aperitivo Bar
Bar del Riccio
L' Espresso Coffee Bar
La Piazetta
The Aft Lounge
The Cigar Lounge
Splendida Bar

Für Sie inklusive

Kreuzfahrt in der gebuchten Kabinenkategorie
Deutschsprachige Bordreiseleitung, Bordinformationsbroschüre
Kinderbetreuung von 3-17 Jahre - Altersgerechte Unterhaltung und Verpflegung
Teilnahme an Bordveranstaltungen und Nutzung der Schiffseinrichtung
MSC for Me ( wo verfügbar )
Gepäcktransport bei Ein- und Ausschiffung
Alle Hafensteuern und Gebühren
Hotel Servicegebühr
Kapitänsempfang mit Gala-Dinner
Alle Mahlzeiten (Spezialitätenrestaurants gegen Aufpreis)
Kaffee, Tee, Wasser und Milch im Buffetbereich

Woran Sie noch denken sollten

Reiserücktrittskostenversicherung
Persönliche Ausgaben, wie z.B. Getränke, Landausflüge, Wellness etc.
Servicegebühr an Bord - Bei allen Rechnungen für Getränke wird Ihrem Bordkonto automatisch eine Service-Gebühr von 15 % belastet
%offerPromo%
%cabinCategory% (%cabinCode%)
%price%
%offerOutbound%
%offerInbound%
%offerPromo%
%cabinCategory% (%cabinCode%)
%price%
%offerParameter%
%offerPricing%
%offerOutbound%
%offerInbound%
zurück zur Übersicht
%paxKey%. Reiseteilnehmer
(%paxCatDe%)
Alle Angaben müssen den gültigen Ausweisdokumenten entsprechen.
%paxKey%. Reiseteilnehmer
(%paxCatDe%)
Alle Angaben müssen den gültigen Ausweisdokumenten entsprechen.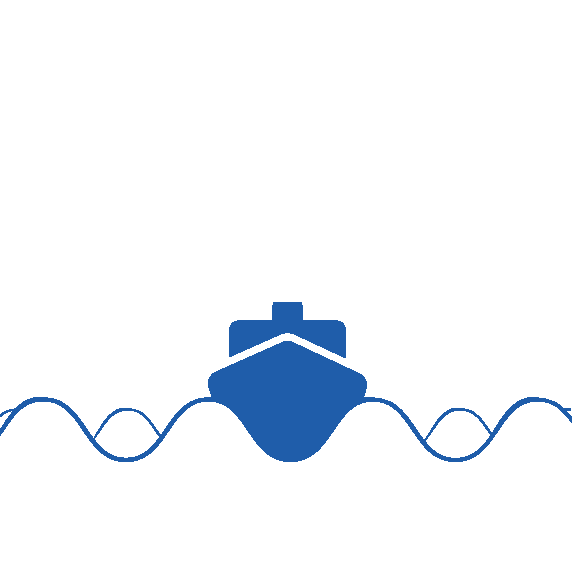 Einen Augenblick bitte. Verfügbarkeit wird überprüft.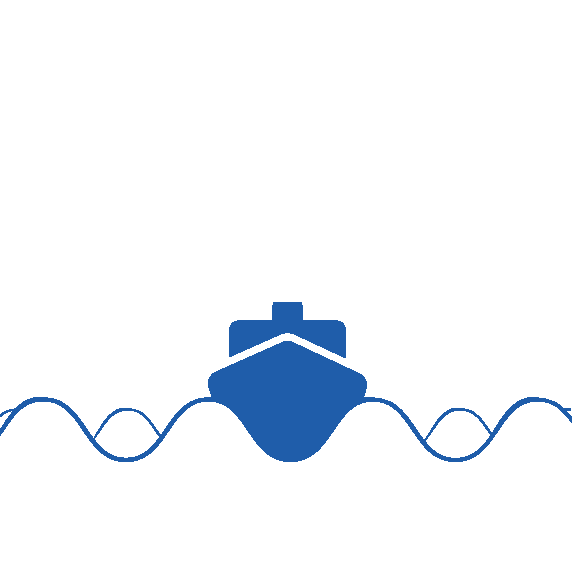 Tarif verfügbar. Kabinen werden geladen.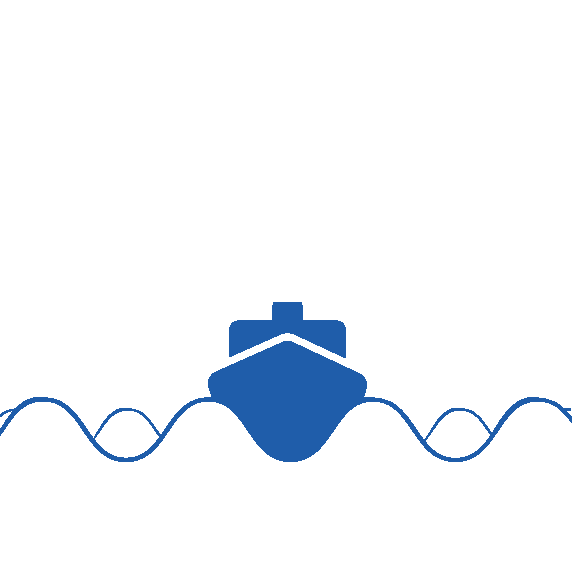 Hier dann die Daten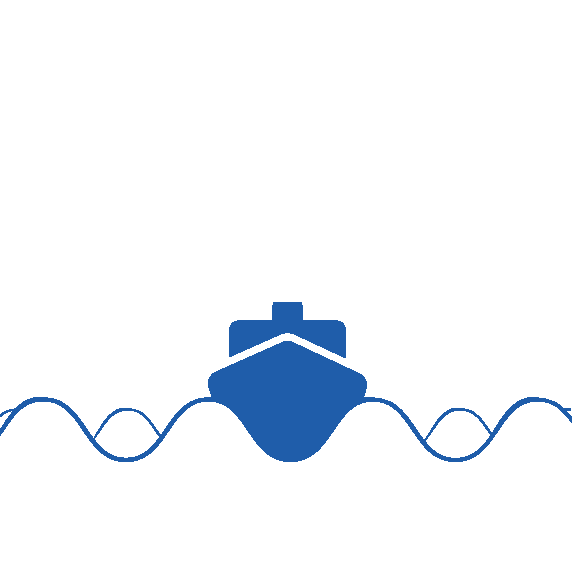 Einen Augenblick bitte. Wir überprüfen Ihre Daten.
{"cruise_id":"47-240315-3","cluster_id":"1899","cruise_type":"sea","ship_id":"119","itinerary_id":"47-240315-3","itinerary_cluster":"0","cruise_source":"2","cruise_start":"2024-03-15","cruise_end":"2024-03-18","cruise_price_min":"249","cruise_cms":null,"cruise_cms_card":null,"cruise_duration":"3","itinerary":{"itinerary_id":"47-240315-3","cluster_id":"1899","cruise_type":"sea","itinerary_cluster":"0","company_id":"11","ship_id":"119","cruise_source":"2","cruise_flight":"0","itinerary_name":"3 Nächte - ab Durban bis Kapstadt","itinerary_port_start":"ZADUR","itinerary_port_end":"ZACPT","itinerary_ports":"Durban, Kapstadt","itinerary_items":"[\u0022ZADUR\u0022,\u0022ZACPT\u0022]","itinerary_days":"3","itinerary_cms":null},"ship":{"ship_id":"119","ship_key":"msc-splendida","ship_code":"SP","ship_name":"MSC Splendida","ship_power":"diesel","s3_key":"msc-splendida","cruise_type":"sea","ship_status":"on","ship_id_xmlteam":"47","company_id":"11","ship_text":"\u003Cp\u003EDie MSC Splendida entf\u0026uuml;hrt Sie in stylischem Luxus zu den begehrtesten Kreuzfahrtzielen der Welt. Dabei ist das Schiff selbst schon ein wundervolles Ziel.\u0026nbsp;\u003C\/p\u003E\r\n\u003Ch4\u003EM\u0026Ouml;GLICHKEITEN AN BORD\u003C\/h4\u003E\r\n\u003Ch4\u003EEntertaiment \u0026amp; Freizeit\u0026nbsp;\u003C\/h4\u003E\r\n\u003Cp\u003ESie werden die Live-Musik und die au\u0026szlig;ergew\u0026ouml;hnliche Vielfalt an Bars und Restaurants mit ihrer reichhaltigen Auswahl an Gourmet-Speisen, von authentischen mediterranen Spezialit\u0026auml;ten bis zum amerikanischen Steakhouse Erlebnis, lieben. Der Abend wird perfekt mit einer Weltklasse-Show im The Strand Theater, einer Gl\u0026uuml;cksstr\u0026auml;hne im Royal Palm Casino oder einem T\u0026auml;nzchen in der Club 33 Disco.\u003C\/p\u003E\r\n\u003Ch4\u003EFitness \u0026amp; Entspannung\u003C\/h4\u003E\r\n\u003Cp\u003EZu den Sporteinrichtungen der MSC Splendida geh\u0026ouml;ren vier Swimmingpools, eine Joggingstrecke, ein Squashplatz und ein hochmodernes Fitnessstudio.Nach dem Training k\u0026ouml;nnen Sie bei einer Massage im MSC Aurea Spa entspannen oder sich Ruhe auf dem Top 18-Sonnendeck sonnen.\u003C\/p\u003E\r\n\u003Ch4\u003EKinder \u0026amp; Jugendliche\u003C\/h4\u003E\r\n\u003Cp\u003EKinder jeden Alters - von Kleinkindern bis zu Teenagern - erwartet jede Menge Spa\u0026szlig; an Bord der MSC Splendida. Hier werden schnell neue Freunde gefunden, dank der fabelhaften, speziellen Angebote und Clubs. F\u0026uuml;r jede Altersgruppe wird ein individuell angepasstes t\u0026auml;gliches Programm angeboten.\u003C\/p\u003E\r\n\u003Ch4\u003EMSC Yacht Club\u003C\/h4\u003E\r\n\u003Cp\u003EMachen Sie es sich bequem\u0026nbsp;auf den vornehmen Vorderdecks, wo sich der exklusive MSC Yacht Club, befindet, ein luxuri\u0026ouml;ses Schiff-im-Schiff, mit 71 gro\u0026szlig;z\u0026uuml;gig geschnittenen Suiten und einer eigenen Rezeption mit Concierge, einem 24-Stunden Butler-Service, der privaten Top Sail Lounge sowie einem Pool-Deck und einer Bar.\u003C\/p\u003E\r\n\u003Ch4\u003EKabinen \u0026amp; Suiten\u003C\/h4\u003E\r\n\u003Cp\u003EW\u0026auml;hlen Sie zwischen unterschiedlichen Kabinentypen Ihre Kabine aus: Kabinen mit Meerblick, Balkonkabinen und ger\u0026auml;umige Suiten\u003C\/p\u003E\r\n\u003Ch4\u003EEntertainment\u003C\/h4\u003E\r\n\u003Cp\u003EDie MSC Splendida ist wie ein schwimmendes Luxusresort und bietet alle Erholungs- und Unterhaltungsm\u0026ouml;glichkeiten, die Sie sich im Urlaub w\u0026uuml;nschen: Vom Theater im Broadway-Stil, einem glamour\u0026ouml;sen Kasino und einer Designer-Disco bis zur Sportarena, einem Hightech-4D-Kino, einem Formel 1 Simulator und speziellen Bereichen f\u0026uuml;r Kinder und Jugendlichen.\u003C\/p\u003E\r\n\u003Cul\u003E\r\n\u003Cli\u003EAqua Park\u003C\/li\u003E\r\n\u003Cli\u003EPool\u003C\/li\u003E\r\n\u003Cli\u003ENordpol\u003C\/li\u003E\r\n\u003C\/ul\u003E\r\n\u003Ch4\u003ERestaurants \u0026amp; Buffet\u003C\/h4\u003E\r\n\u003Cp\u003EG\u0026auml;ste der MSC Splendida k\u0026ouml;nnen eine vielseitige Auswahl an Restaurants mit vielen verschiedenen Gourmet-Speisen genie\u0026szlig;en: von authentischen mediterranen Spezialit\u0026auml;ten bis hin zu w\u0026uuml;rzigem Tex-Mex. Nicht zu vergessen das Restaurant f\u0026uuml;r MSC Yacht Club-G\u0026auml;ste.\u003C\/p\u003E\r\n\u003Cul\u003E\r\n\u003Cli\u003EL`Olivo\u003C\/li\u003E\r\n\u003Cli\u003EPago Buffet\u003C\/li\u003E\r\n\u003Cli\u003EVilla Verde\u003C\/li\u003E\r\n\u003Cli\u003ESanta Fe Tex Mex\u003C\/li\u003E\r\n\u003Cli\u003ELa Reggia\u003C\/li\u003E\r\n\u003C\/ul\u003E\r\n\u003Ch4\u003EBars \u0026amp; Lounges\u003C\/h4\u003E\r\n\u003Cp\u003EWie w\u0026auml;re es mit Cappuccino am Vormittag, einem Glas Wein vor dem Abendessen oder einem Cocktail am sp\u0026auml;ten Abend? Dank der umfangreichen Auswahl an Designer-Bars an Bord finden Sie immer den perfekten Ort, der zu Ihrer Stimmung und Ihren W\u0026uuml;nschen passt.\u003C\/p\u003E\r\n\u003Cul\u003E\r\n\u003Cli\u003EL\u0027Aperitivo Bar\u003C\/li\u003E\r\n\u003Cli\u003EBar del Riccio\u003C\/li\u003E\r\n\u003Cli\u003EL\u0027 Espresso Coffee Bar\u003C\/li\u003E\r\n\u003Cli\u003ELa Piazetta\u003C\/li\u003E\r\n\u003Cli\u003EThe Aft Lounge\u003C\/li\u003E\r\n\u003Cli\u003EThe Cigar Lounge\u003C\/li\u003E\r\n\u003Cli\u003ESplendida Bar\u003C\/li\u003E\r\n\u003C\/ul\u003E","ship_text_api":"\u003Cp\u003EDie MSC Splendida entf\u0026uuml;hrt Sie in stylischem Luxus zu den begehrtesten Kreuzfahrtzielen der Welt. Dabei ist das Schiff selbst schon ein wundervolles Ziel.\u0026nbsp;\u003C\/p\u003E\r\n\u003Ch4\u003EM\u0026Ouml;GLICHKEITEN AN BORD\u003C\/h4\u003E\r\n\u003Ch4\u003EEntertaiment \u0026amp; Freizeit\u0026nbsp;\u003C\/h4\u003E\r\n\u003Cp\u003ESie werden die Live-Musik und die au\u0026szlig;ergew\u0026ouml;hnliche Vielfalt an Bars und Restaurants mit ihrer reichhaltigen Auswahl an Gourmet-Speisen, von authentischen mediterranen Spezialit\u0026auml;ten bis zum amerikanischen Steakhouse Erlebnis, lieben. Der Abend wird perfekt mit einer Weltklasse-Show im The Strand Theater, einer Gl\u0026uuml;cksstr\u0026auml;hne im Royal Palm Casino oder einem T\u0026auml;nzchen in der Club 33 Disco.\u003C\/p\u003E\r\n\u003Ch4\u003EFitness \u0026amp; Entspannung\u003C\/h4\u003E\r\n\u003Cp\u003EZu den Sporteinrichtungen der MSC Splendida geh\u0026ouml;ren vier Swimmingpools, eine Joggingstrecke, ein Squashplatz und ein hochmodernes Fitnessstudio.Nach dem Training k\u0026ouml;nnen Sie bei einer Massage im MSC Aurea Spa entspannen oder sich Ruhe auf dem Top 18-Sonnendeck sonnen.\u003C\/p\u003E\r\n\u003Ch4\u003EKinder \u0026amp; Jugendliche\u003C\/h4\u003E\r\n\u003Cp\u003EKinder jeden Alters - von Kleinkindern bis zu Teenagern - erwartet jede Menge Spa\u0026szlig; an Bord der MSC Splendida. Hier werden schnell neue Freunde gefunden, dank der fabelhaften, speziellen Angebote und Clubs. F\u0026uuml;r jede Altersgruppe wird ein individuell angepasstes t\u0026auml;gliches Programm angeboten.\u003C\/p\u003E\r\n\u003Ch4\u003EMSC Yacht Club\u003C\/h4\u003E\r\n\u003Cp\u003EMachen Sie es sich bequem\u0026nbsp;auf den vornehmen Vorderdecks, wo sich der exklusive MSC Yacht Club, befindet, ein luxuri\u0026ouml;ses Schiff-im-Schiff, mit 71 gro\u0026szlig;z\u0026uuml;gig geschnittenen Suiten und einer eigenen Rezeption mit Concierge, einem 24-Stunden Butler-Service, der privaten Top Sail Lounge sowie einem Pool-Deck und einer Bar.\u003C\/p\u003E\r\n\u003Ch4\u003EKabinen \u0026amp; Suiten\u003C\/h4\u003E\r\n\u003Cp\u003EW\u0026auml;hlen Sie zwischen unterschiedlichen Kabinentypen Ihre Kabine aus: Kabinen mit Meerblick, Balkonkabinen und ger\u0026auml;umige Suiten\u003C\/p\u003E\r\n\u003Ch4\u003EEntertainment\u003C\/h4\u003E\r\n\u003Cp\u003EDie MSC Splendida ist wie ein schwimmendes Luxusresort und bietet alle Erholungs- und Unterhaltungsm\u0026ouml;glichkeiten, die Sie sich im Urlaub w\u0026uuml;nschen: Vom Theater im Broadway-Stil, einem glamour\u0026ouml;sen Kasino und einer Designer-Disco bis zur Sportarena, einem Hightech-4D-Kino, einem Formel 1 Simulator und speziellen Bereichen f\u0026uuml;r Kinder und Jugendlichen.\u003C\/p\u003E\r\n\u003Cul\u003E\r\n\u003Cli\u003EAqua Park\u003C\/li\u003E\r\n\u003Cli\u003EPool\u003C\/li\u003E\r\n\u003Cli\u003ENordpol\u003C\/li\u003E\r\n\u003C\/ul\u003E\r\n\u003Ch4\u003ERestaurants \u0026amp; Buffet\u003C\/h4\u003E\r\n\u003Cp\u003EG\u0026auml;ste der MSC Splendida k\u0026ouml;nnen eine vielseitige Auswahl an Restaurants mit vielen verschiedenen Gourmet-Speisen genie\u0026szlig;en: von authentischen mediterranen Spezialit\u0026auml;ten bis hin zu w\u0026uuml;rzigem Tex-Mex. Nicht zu vergessen das Restaurant f\u0026uuml;r MSC Yacht Club-G\u0026auml;ste.\u003C\/p\u003E\r\n\u003Cul\u003E\r\n\u003Cli\u003EL`Olivo\u003C\/li\u003E\r\n\u003Cli\u003EPago Buffet\u003C\/li\u003E\r\n\u003Cli\u003EVilla Verde\u003C\/li\u003E\r\n\u003Cli\u003ESanta Fe Tex Mex\u003C\/li\u003E\r\n\u003Cli\u003ELa Reggia\u003C\/li\u003E\r\n\u003C\/ul\u003E\r\n\u003Ch4\u003EBars \u0026amp; Lounges\u003C\/h4\u003E\r\n\u003Cp\u003EWie w\u0026auml;re es mit Cappuccino am Vormittag, einem Glas Wein vor dem Abendessen oder einem Cocktail am sp\u0026auml;ten Abend? Dank der umfangreichen Auswahl an Designer-Bars an Bord finden Sie immer den perfekten Ort, der zu Ihrer Stimmung und Ihren W\u0026uuml;nschen passt.\u003C\/p\u003E\r\n\u003Cul\u003E\r\n\u003Cli\u003EL\u0027Aperitivo Bar\u003C\/li\u003E\r\n\u003Cli\u003EBar del Riccio\u003C\/li\u003E\r\n\u003Cli\u003EL\u0027 Espresso Coffee Bar\u003C\/li\u003E\r\n\u003Cli\u003ELa Piazetta\u003C\/li\u003E\r\n\u003Cli\u003EThe Aft Lounge\u003C\/li\u003E\r\n\u003Cli\u003EThe Cigar Lounge\u003C\/li\u003E\r\n\u003Cli\u003ESplendida Bar\u003C\/li\u003E\r\n\u003C\/ul\u003E","ship_text_data":"\u003Cdiv\u003E\u003Cdiv\u003ESie sehnen sich nach einem Urlaub der Extraklasse? Dann sind Sie auf der \u003Cb\u003EMSC Splendida\u003C\/b\u003E genau richtig! Eindrucksvoll vereint die schwimmende Schönheit modernste Technologien und herausragenden Komfort. Alle Informationen rund um das außergewöhnliche Kreuzfahrtschiff:\u003Cbr\u003E\u003Cul\u003E\u003Cli\u003ETaufe \u0026amp; Jungfernfahrt: 2009\u003C\/li\u003E\u003Cli\u003E\u0026nbsp;Länge: 333 m\u003C\/li\u003E\u003Cli\u003E\u0026nbsp;Breite: 37 m\u003C\/li\u003E\u003Cli\u003EGeschwindigkeit: 22,9 Knoten\u003C\/li\u003E\u003Cli\u003E18 Decks, davon 14 Passagierdecks\u003C\/li\u003E\u003Cli\u003E\u003Cspan\u003E3.274 \u003C\/span\u003EPassagiere passen an Bord\u003C\/li\u003E\u003C\/ul\u003E\u003C\/div\u003E\u003C\/div\u003E","ship_text_gastro":"\u003Cdiv\u003E\u003Cdiv\u003EGäste des schönen MSC Schiffes dürfen sich auf eine \u003Cspan\u003E\u003Cspan\u003E\u003Cspan style=\u0022letter-spacing: -0.45px;\u0022\u003EVielfalt an Restaurants mit abwechslungsreichen \r\nGourmet-Speisen freuen.\u003C\/span\u003E\u003C\/span\u003E\u003C\/span\u003E Hier erwarten Sie \r\nkreative Gerichte aus aller Welt. \u003Cbr\u003E\u003C\/div\u003E\u003Cdiv\u003E\u003Cbr\u003E\u003C\/div\u003E\u003Cdiv\u003E\u003Cb\u003ERestaurants an Bord:\u003C\/b\u003E Buffetrestaurants Pago Pago und Bora Bora inklusive Pizzeria | Amerikanisches Steakhouse Butcher\u0027s Cut | A-la-Carte Restaurant La Reggia | Panorama-Restaurant Villa Verde | Chinesische Küche im Sea Pavilion by Jereme Leung\u003Cbr\u003E\u003C\/div\u003E\u003Cdiv\u003E\u003Cbr\u003E\u003C\/div\u003E\u003Cdiv\u003E\u003Cb\u003EBars \u0026amp; Cafés an Bord:\u003C\/b\u003E L´Aperitivo Bar | Dim Sum Bar \u0026amp; Tea House mit chinesischen Snacks und Tee | L\u0027Espresso Cafébar | Platz mit Livemusik, Konditorei und Eisdiele | La Prua Piano Bar | Splendida Bar im Hauptfoyer | Sports Bar | The Aft Lounge mit Tanzfläche | Zigarren-Lounge | The Purple Jazz Bar\u003Cbr\u003E\u003C\/div\u003E\u003C\/div\u003E","ship_text_leisure":"\u003Cdiv\u003E\u003Cdiv\u003EMit den vielfältigen Angeboten von MSC wird jeder Tag zum unvergesslichen Erlebnis. Diese einzigartigen Freizeitaktivitäten bieten jede Menge Unterhaltung für Groß und Klein:\u003C\/div\u003E\u003Cdiv\u003E\u003Cbr\u003E\u003C\/div\u003E\u003Cdiv\u003E\u003Cb\u003EFreizeitprogramm an Bord:\u003C\/b\u003E The Strand Theater | Royal Palm Casino | Diskothek | Bowling | Bibliothek | Kunstgalerie | Freiluftkino | Shopping-Möglichkeiten\u003Cbr\u003E\u003C\/div\u003E\u003Cdiv\u003E\u003Cbr\u003E\u003C\/div\u003E\u003Cb\u003EFür die Kids an Bord:\u003C\/b\u003E CHICCO Baby Club (Kinder unter 3 Jahren) | 2 LEGO Clubs (Kids 3-6 \u0026amp; \r\n7-11 Jahre) | 2 Teens Clubs (12-14 \u0026amp; 15-17 Jahre) | \u0022Kelly \u0026amp; Kloe an Bord\u0022 mit Musik und Tanz | 4D-Kino | Wasserrutsche | Videospielraum\u003Cbr\u003E\u003C\/div\u003E","ship_text_wellness":null,"ship_text_faq":"\u003Cdiv\u003E\u003Cb\u003EWie viele Passagiere passen auf die MSC Splendida?\u003C\/b\u003E\u003C\/div\u003E\u003Cdiv\u003EIn den 1.637 Kabinen der MSC Splendida finden - bei Doppelbelegung - 3.274 Passagiere Platz.\u003Cbr\u003E\u003C\/div\u003E\u003Cdiv\u003E\u003Cbr\u003E\u003C\/div\u003E\u003Cdiv\u003E\u003Cb\u003EWie hoch ist die MSC Splendida?\u003C\/b\u003E\u003C\/div\u003E\u003Cdiv\u003EDie MSC Splendida ist 67 Meter hoch. Darüber hinaus ist der Ozeanriese 333 Meter lang und 37 Meter breit.\u003C\/div\u003E\u003Cdiv\u003E\u003Cbr\u003E\u003C\/div\u003E\u003Cdiv\u003E\u003Cb\u003EWann wurde die MSC Splendida gebaut?\u003C\/b\u003E\u003Cbr\u003E\u003C\/div\u003E\u003Cdiv\u003EDie MSC Splendida wurde von 2007 bis 2009 im französischen Saint-Nazaire erbaut.\u003Cbr\u003E\u003C\/div\u003E","ship_text_cabin":"\u003Cdiv\u003EIn den Räumlichkeiten Ihres Traumschiffes fühlen Sie sich garantiert rundum wohl. Alle Kabinen verfügen über ein Doppelbett, das auf Anfrage in zwei Einzelbetten umgewandelt werden kann. Darüber hinaus erwarten Sie in Ihrem Zuhause auf hoher See eine Klimaanlage, ein interaktiver Fernseher, ein Föhn sowie ein Safe. Gegen eine Gebühr können Sie zudem das bordeigene WLAN und die Minibar nutzen.\u003Cbr\u003E\u003C\/div\u003E\u003Cdiv\u003E\u003Cbr\u003E\u003C\/div\u003E\u003Cdiv\u003E\u003Cb\u003EInnenkabinen:\u003C\/b\u003E\u003C\/div\u003E\u003Cdiv\u003EBella (Deck 5-13): ca. 17 m² | bequemer Sessel | großer Kleiderschrank | Bad mit Dusche \u0026amp; Föhn | Erlebniswelt: Bella.\u003C\/div\u003E\u003Cdiv\u003EDeluxe Innenkabine (Deck 5-9): ca. 17 m² | bequemer Sessel | großer Kleiderschrank |Bad mit Dusche \u0026amp; Föhn | Erlebniswelt: Fantastica.\u003C\/div\u003E\u003Cdiv\u003EDeluxe Innenkabine (Deck 10-13): ca. 17 m² | bequemer Sessel | großer Kleiderschrank | Bad mit Dusche \u0026amp; Föhn | Erlebniswelt: Fantastica.\u003C\/div\u003E\u003Cdiv\u003E\u003Cbr\u003E\u003C\/div\u003E\u003Cdiv\u003E\u003Cb\u003EKabinen mit Meerblick:\u003C\/b\u003E\u003C\/div\u003E\u003Cdiv\u003EBella (Deck 5-13): ca. 18-21 m² | Fenster mit Meerblick | bequemer Sessel | großer Kleiderschrank | Bad mit Dusche \u0026amp; Föhn | Erlebniswelt: Bella.\u003C\/div\u003E\u003Cdiv\u003EPremium Kabine mit Meerblick (Deck 5): ca. 21 m² | Fenster mit Meerblick | bequemer Sessel | großer Kleiderschrank | Bad mit Dusche \u0026amp; Föhn | Erlebniswelt: Fantastica.\u003C\/div\u003E\u003Cdiv\u003EPremium Kabine mit Meerblick (Deck 8):\u0026nbsp; ca. 18-19 m² | Fenster mit Meerblick | bequemer Sessel | großer Kleiderschrank | Bad mit Dusche \u0026amp; Föhn | Erlebniswelt: Fantastica.\u003C\/div\u003E\u003Cdiv\u003EPremium Kabine mit Meerblick (Deck 13): ca. 18 m² | Fenster mit Meerblick | bequemer Sessel | großer Kleiderschrank | Bad mit Dusche \u0026amp; Föhn | Erlebniswelt: Fantastica.\u003C\/div\u003E\u003Cdiv\u003E\u003Cbr\u003E\u003C\/div\u003E\u003Cdiv\u003E\u003Cb\u003EBalkonkabinen:\u003C\/b\u003E\u003C\/div\u003E\u003Cdiv\u003EBella: ca. 19-20 m² | Balkon ca. 4-6 m² | Sitzecke mit Sofa | großer Kleiderschrank | Bad mit Dusche oder Badewanne \u0026amp; Föhn | Erlebniswelt: Bella.\u003C\/div\u003E\u003Cdiv\u003EDeluxe Balkonkabine mit teilweiser Sichteinschränkung (Deck 8-13): ca. 19 m² | Balkon ca. 4 m² | Sitzecke mit Sofa | großer Kleiderschrank | Bad mit Dusche oder Badewanne \u0026amp; Föhn | Erlebniswelt: Fantastica.\u003C\/div\u003E\u003Cdiv\u003EPremium Balkonkabine (Deck 8-9): ca. 19-20 m² | Balkon ca. 4-6 m² | Sitzecke mit Sofa | großer Kleiderschrank | Bad mit Dusche oder Badewanne \u0026amp; Föhn | Erlebniswelt: Fantastica.\u003C\/div\u003E\u003Cdiv\u003EPremium Balkonkabine (Deck 10-11): ca. 19 m² | Balkon ca. 4 m² | Sitzecke mit Sofa | großer Kleiderschrank | Bad mit Dusche oder Badewanne \u0026amp; Föhn | Erlebniswelt: Fantastica.\u003C\/div\u003E\u003Cdiv\u003EPremium Balkonkabine (Deck 12-13): ca. 19 m² | Balkon ca. 4 m² | Sitzecke mit Sofa | großer Kleiderschrank | Bad mit Dusche oder Badewanne \u0026amp; Föhn | Erlebniswelt: Fantastica.\u003C\/div\u003E\u003Cdiv\u003EBalkonkabine Aurea (Deck 11-13): ca. 19 m² | Balkon ca. 4 m² | Sitzecke mit Sofa | großer Kleiderschrank | Bad mit Dusche oder Badewanne \u0026amp; Föhn | Erlebniswelt: Aurea.\u003C\/div\u003E\u003Cdiv\u003E\u003Cbr\u003E\u003C\/div\u003E\u003Cdiv\u003E\u003Cb\u003ESuiten:\u003C\/b\u003E\u003C\/div\u003E\u003Cdiv\u003EDeluxe Suite Aurea mit hermetisch geschlossenem Panoramafenster (Deck 10-11): ca. 22-23 m² | hermetisch geschlossenes Panoramafenster | Sitzecke mit Sofa | Bad mit Badewanne \u0026amp; Föhn | großer Kleiderschrank | Erlebniswelt: Aurea.\u003C\/div\u003E\u003Cdiv\u003EPremium Suite Aurea mit hermetisch geschlossenem Panoramafenster (Deck 9-11): ca. 25-31 m² | hermetisch geschlossenes Panoramafenster | Sitzecke mit Sofa | Bad mit Badewanne \u0026amp; Föhn | großer Kleiderschrank | Erlebniswelt: Aurea.\u003C\/div\u003E\u003Cdiv\u003EPremium Suite Aurea (Deck 15-16): ca. 29-33 m² | Balkon ca. 4-6 m² | Sitzecke mit Sofa | Bad mit Badewanne \u0026amp; Föhn | großer Kleiderschrank | Erlebniswelt: Aurea.\u003C\/div\u003E\u003Cdiv\u003EGrand Suite Aurea (Deck 9-11): ca. 38-41 m² | Balkon ca. 4-6 m² | Sitzecke mit Sofa | Bad mit Badewanne \u0026amp; Föhn | großer Kleiderschrank | Erlebniswelt: Aurea.\u003C\/div\u003E\u003Cdiv\u003E\u003Cbr\u003E\u003C\/div\u003E\u003Cdiv\u003E\u003Cb\u003EMSC Yacht Club Kabinen:\u0026nbsp;\u003C\/b\u003E\u003C\/div\u003E\u003Cdiv\u003EDeluxe Suite (Deck 15-16): ca. 23-29 m² | Balkon ca. 4-6 m² | Sitzecke mit Sofa | Bad mit Dusche oder Badewanne \u0026amp; Föhn | großer Kleiderschrank | exklusive Vorteile des MSC Yacht Clubs | Erlebniswelt: MSC Yacht Club.\u003C\/div\u003E\u003Cdiv\u003EClub Deluxe Grand Suite (Deck 15-16): ca. 29 m² | Balkon ca. 6 m² | Sitzecke mit Sofa | Bad mit Badewanne \u0026amp; Föhn | großer Kleiderschrank | exklusive Vorteile des MSC Yacht Clubs | Erlebniswelt: MSC Yacht Club.\u003C\/div\u003E\u003Cdiv\u003EExecutive Familiensuite (Deck 12): ca. 45-53 m² | hermetisch geschlossenes Panoramafenster | Sitzecke mit Sofa bzw. separater Wohnbereich | Bad mit Dusche oder Badewanne \u0026amp; Föhn | begehbarer Kleiderschrank | exklusive Vorteile des MSC Yacht Clubs | Erlebniswelt: MSC Yacht Club.\u003C\/div\u003E\u003Cdiv\u003ERoyal Suite (Deck 16): ca. 36 m² | Balkon ca. 16 m² | Separater Wohn- \u0026amp; Essbereich | Bad mit Dusche und Badewanne \u0026amp; Föhn | begehbarer Kleiderschrank | exklusive Vorteile des MSC Yacht Clubs | Erlebniswelt: MSC Yacht Club.\u003C\/div\u003E\u003Cdiv\u003E\u003C\/div\u003E","ship_360_iframe":null,"ship_img":"msc-splendida.jpeg","ship_img_webp":"msc-splendida.webp","ship_img_ratio":"1.41","ship_img_api":"\/\/media.xmlteam.de\/files\/msc-kreuzfahrten\/msc-splendida\/schiff\/47.jpeg","ship_image":"https:\/\/files.ahoi-schiff.de\/schiff\/msc-splendida.jpeg","ship_image_webp":null,"ship_image_ratio":null,"ship_image_api":"\/\/media.xmlteam.de\/files\/msc-kreuzfahrten\/msc-splendida\/schiff\/47.jpeg","ship_video":"off","ship_video_id":null,"ship_video_pos":"right","ship_video_width":"50","ship_decks":null,"ship_cabins":null,"ship_date":"2021-02-12 14:25:22","ship_date_update":"2023-01-11 11:37:38"},"cms":{"card_img":"","card_img_webp":"","card_label":"","card_label_2":""}}
{"BA":{"cabin_code":"BA","cabin_name":"Balkonkabine","cabin_min_persons":"1","cabin_max_persons":"4","color":"#AC2336","cabin_type":"balkon","cabin_image":"\/\/media.xmlteam.de\/files\/msc-kreuzfahrten\/msc-splendida\/kabinen\/b2b-ta-sp-balcony-06.jpeg","equipments":{"0":"Balkon 4 m²","1":"Bequemes Doppelbett, umwandelbar in zwei Einzelbetten (auf Anfrage)","2":"Sitzecke mit Sofa","3":"großer Kleiderschrank","4":"Bad mit Badewanne, Föhn","5":"Klimaanlage","6":"Interaktives TV","7":"Telefon","8":"Safe","9":"Minibar","10":"WLAN (gegen Gebühr)","11":"24-Stunden Kabinenservice","12":"20% Rabatt auf ausgewählte Dinner-Erlebnisse in den Spezialitätenrestaurants (Vorausbuchung)","13":"Willkommenspaket (Prosecco und Schokolade)","14":"Bademantel und Hausschuhe","15":"Kissenauswahl","16":"My Choice Dining: Dinner ohne feste Tischzeiten in einem separaten Bereich","17":"40% Rabatt auf eine ausgewählte SPA-Anwendung (bei Vorausbuchung)","18":"10% Rabatt auf alle SPA Anwendungen (bei Buchung an Bord)","19":"Priority Check-In und Gepäcktransport bei Einschiffung (nicht in allen Häfen möglich)"},"description":false},"BB":{"cabin_code":"BB","cabin_name":"Balkonkabine","cabin_min_persons":"1","cabin_max_persons":"4","color":null,"cabin_type":"balkon","cabin_image":"\/\/media.xmlteam.de\/files\/msc-kreuzfahrten\/msc-splendida\/kabinen\/b2b-ta-sp-balcony-06.jpeg","equipments":{"0":"Balkon 4 - 6 qm","1":"Bequemes Doppelbett, umwandelbar in zwei Einzelbetten (auf Anfrage)","2":"Sitzecke mit Sofa","3":"großer Kleiderschrank","4":"Bad mit Badewanne, Föhn","5":"Klimaanlage","6":"Interaktives TV","7":"Telefon","8":"Safe","9":"Minibar","10":"WLAN (gegen Gebühr)"},"description":false},"BL1":{"cabin_code":"BL1","cabin_name":"Premium Balkonkabine Deck 8-9","cabin_min_persons":"1","cabin_max_persons":"4","color":"#338867","cabin_type":"balkon","cabin_image":"\/\/media.xmlteam.de\/files\/msc-kreuzfahrten\/msc-splendida\/kabinen\/b2b-ta-sp-balcony-06.jpeg","equipments":{"0":"Balkon 4 - 6 qm","1":"Bequemes Doppelbett, umwandelbar in zwei Einzelbetten (auf Anfrage)","2":"Sitzecke mit Sofa","3":"großer Kleiderschrank","4":"Bad mit Badewanne, Föhn","5":"Klimaanlage","6":"Interaktives TV","7":"Telefon","8":"Safe","9":"Minibar","10":"WLAN (gegen Gebühr)","11":"24-Stunden-Kabinenservice (gegen Gebühr)","12":"20% Rabatt auf ausgewählte Dinner-Erlebnisse in den Spezialitätenrestaurants (Vorausbuchung)"},"description":false},"BL2":{"cabin_code":"BL2","cabin_name":"Premium Balkonkabine Deck 10-11","cabin_min_persons":"1","cabin_max_persons":"4","color":"#338867","cabin_type":"balkon","cabin_image":"\/\/media.xmlteam.de\/files\/msc-kreuzfahrten\/msc-splendida\/kabinen\/b2b-ta-sp-balcony-06.jpeg","equipments":{"0":"Balkon 4 m²","1":"Bequemes Doppelbett, umwandelbar in zwei Einzelbetten (auf Anfrage)","2":"Sitzecke mit Sofa","3":"großer Kleiderschrank","4":"Bad mit Badewanne, Föhn","5":"Klimaanlage","6":"Interaktives TV","7":"Telefon","8":"Safe","9":"Minibar","10":"WLAN (gegen Gebühr)","11":"24-Stunden-Kabinenservice (gegen Gebühr)","12":"20% Rabatt auf ausgewählte Dinner-Erlebnisse in den Spezialitätenrestaurants (Vorausbuchung)"},"description":false},"BL3":{"cabin_code":"BL3","cabin_name":"Premium Balkonkabine Deck 12-13","cabin_min_persons":"1","cabin_max_persons":"4","color":"#338867","cabin_type":"balkon","cabin_image":"\/\/media.xmlteam.de\/files\/msc-kreuzfahrten\/msc-splendida\/kabinen\/b2b-ta-sp-balcony-06.jpeg","equipments":{"0":"Balkon 4 m²","1":"Bequemes Doppelbett, umwandelbar in zwei Einzelbetten (auf Anfrage)","2":"Sitzecke mit Sofa","3":"großer Kleiderschrank","4":"Bad mit Badewanne, Föhn","5":"Klimaanlage","6":"Interaktives TV","7":"Telefon","8":"Safe","9":"Minibar","10":"WLAN (gegen Gebühr)","11":"24-Stunden-Kabinenservice (gegen Gebühr)","12":"20% Rabatt auf ausgewählte Dinner-Erlebnisse in den Spezialitätenrestaurants (Vorausbuchung)"},"description":false},"BP":{"cabin_code":"BP","cabin_name":"Deluxe Balkonkabine mit teilweiser Sichtbehinderung","cabin_min_persons":"1","cabin_max_persons":"4","color":"#9AC999","cabin_type":"balkon","cabin_image":"\/\/media.xmlteam.de\/files\/msc-kreuzfahrten\/msc-splendida\/kabinen\/b2b-ta-sp-balcony-06.jpeg","equipments":{"0":"Balkon 4 m²","1":"Bequemes Doppelbett, umwandelbar in zwei Einzelbetten (auf Anfrage)","2":"Sitzecke mit Sofa","3":"großer Kleiderschrank","4":"Bad mit Badewanne, Föhn","5":"Klimaanlage","6":"Interaktives TV","7":"Telefon","8":"Safe","9":"Minibar","10":"WLAN (gegen Gebühr)","11":"24-Stunden-Kabinenservice (gegen Gebühr)","12":"20% Rabatt auf ausgewählte Dinner-Erlebnisse in den Spezialitätenrestaurants (Vorausbuchung)"},"description":false},"IB":{"cabin_code":"IB","cabin_name":"Innenkabine","cabin_min_persons":"1","cabin_max_persons":"4","color":null,"cabin_type":"innen","cabin_image":"\/\/media.xmlteam.de\/files\/msc-kreuzfahrten\/msc-splendida\/kabinen\/b2b-ta-sp-interior-08.jpeg","equipments":{"0":"Bequemes Doppelbett, umwandelbar in zwei Einzelbetten (auf Anfrage)","1":"großer Kleiderschrank","2":"Bad mit Dusche, Föhn","3":"Klimaanlage","4":"Interaktives TV","5":"Telefon","6":"Safe","7":"Minibar","8":"WLAN (gegen Gebühr)"},"description":false},"IR1":{"cabin_code":"IR1","cabin_name":"Deluxe Innenkabine Deck 5-9","cabin_min_persons":"1","cabin_max_persons":"4","color":"#F2A9C5","cabin_type":"innen","cabin_image":"\/\/media.xmlteam.de\/files\/msc-kreuzfahrten\/msc-splendida\/kabinen\/b2b-ta-sp-interior-08.jpeg","equipments":{"0":"Bequemes Doppelbett, umwandelbar in zwei Einzelbetten (auf Anfrage)","1":"großer Kleiderschrank","2":"Bad mit Dusche, Föhn","3":"Klimaanlage","4":"Interaktives TV","5":"Telefon","6":"Safe","7":"Minibar","8":"WLAN (gegen Gebühr)","9":"24-Stunden-Kabinenservice (gegen Gebühr)","10":"20% Rabatt auf ausgewählte Dinner-Erlebnisse in den Spezialitätenrestaurants (Vorausbuchung)"},"description":false},"IR2":{"cabin_code":"IR2","cabin_name":"Deluxe Innenkabine Deck 10-13","cabin_min_persons":"1","cabin_max_persons":"4","color":"#F2A9C5","cabin_type":"innen","cabin_image":"\/\/media.xmlteam.de\/files\/msc-kreuzfahrten\/msc-splendida\/kabinen\/b2b-ta-sp-interior-08.jpeg","equipments":{"0":"Bequemes Doppelbett, umwandelbar in zwei Einzelbetten (auf Anfrage)","1":"großer Kleiderschrank","2":"Bad mit Dusche, Föhn","3":"Klimaanlage","4":"Interaktives TV","5":"Telefon","6":"Safe","7":"Minibar","8":"WLAN (gegen Gebühr)","9":"24-Stunden-Kabinenservice (gegen Gebühr)","10":"20% Rabatt auf ausgewählte Dinner-Erlebnisse in den Spezialitätenrestaurants (Vorausbuchung)"},"description":false},"OB":{"cabin_code":"OB","cabin_name":"Kabine mit Meerblick","cabin_min_persons":"1","cabin_max_persons":"4","color":null,"cabin_type":"aussen","cabin_image":"\/\/media.xmlteam.de\/files\/msc-kreuzfahrten\/msc-splendida\/kabinen\/b2b-ta-sp-ocean-view-07.jpeg","equipments":{"0":"Fenster mit Meerblick","1":"Bequemes Doppelbett, umwandelbar in zwei Einzelbetten (auf Anfrage)","2":"großer Kleiderschrank","3":"Bad mit Dusche, Föhn","4":"Klimaanlage","5":"Interaktives TV","6":"Telefon","7":"Safe","8":"Minibar","9":"WLAN (gegen Gebühr)"},"description":false},"OL1":{"cabin_code":"OL1","cabin_name":"Premium Kabine mit Meerblick Deck 5","cabin_min_persons":"1","cabin_max_persons":"4","color":"#225397","cabin_type":"aussen","cabin_image":"\/\/media.xmlteam.de\/files\/msc-kreuzfahrten\/msc-splendida\/kabinen\/b2b-ta-sp-ocean-view-07.jpeg","equipments":{"0":"Fenster mit Meerblick","1":"Bequemes Doppelbett, umwandelbar in zwei Einzelbetten (auf Anfrage)","2":"großer Kleiderschrank","3":"Bad mit Dusche, Föhn","4":"Klimaanlage","5":"Interaktives TV","6":"Telefon","7":"Safe","8":"Minibar","9":"WLAN (gegen Gebühr)","10":"24-Stunden-Kabinenservice (gegen Gebühr)","11":"20% Rabatt auf ausgewählte Dinner-Erlebnisse in den Spezialitätenrestaurants (Vorausbuchung)"},"description":false},"OL2":{"cabin_code":"OL2","cabin_name":"Premium Kabine mit Meerblick Deck 8","cabin_min_persons":"1","cabin_max_persons":"4","color":"#225397","cabin_type":"aussen","cabin_image":"\/\/media.xmlteam.de\/files\/msc-kreuzfahrten\/msc-splendida\/kabinen\/b2b-ta-sp-ocean-view-07.jpeg","equipments":{"0":"Fenster mit Meerblick","1":"Bequemes Doppelbett, umwandelbar in zwei Einzelbetten (auf Anfrage)","2":"großer Kleiderschrank","3":"Bad mit Dusche, Föhn","4":"Klimaanlage","5":"Interaktives TV","6":"Telefon","7":"Safe","8":"Minibar","9":"WLAN (gegen Gebühr)","10":"24-Stunden-Kabinenservice (gegen Gebühr)","11":"20% Rabatt auf ausgewählte Dinner-Erlebnisse in den Spezialitätenrestaurants (Vorausbuchung)"},"description":false},"OL3":{"cabin_code":"OL3","cabin_name":"Premium Kabine mit Meerblick Deck 13","cabin_min_persons":"1","cabin_max_persons":"4","color":"#225397","cabin_type":"aussen","cabin_image":"\/\/media.xmlteam.de\/files\/msc-kreuzfahrten\/msc-splendida\/kabinen\/b2b-ta-sp-ocean-view-07.jpeg","equipments":{"0":"Fenster mit Meerblick","1":"Bequemes Doppelbett, umwandelbar in zwei Einzelbetten (auf Anfrage)","2":"großer Kleiderschrank","3":"Bad mit Dusche, Föhn","4":"Klimaanlage","5":"Interaktives TV","6":"Telefon","7":"Safe","8":"Minibar","9":"WLAN (gegen Gebühr)","10":"24-Stunden-Kabinenservice (gegen Gebühr)","11":"20% Rabatt auf ausgewählte Dinner-Erlebnisse in den Spezialitätenrestaurants (Vorausbuchung)"},"description":false},"SL1":{"cabin_code":"SL1","cabin_name":"Premium Suite","cabin_min_persons":"1","cabin_max_persons":"4","color":"#F49F41","cabin_type":"suite","cabin_image":"\/\/media.xmlteam.de\/files\/msc-kreuzfahrten\/msc-splendida\/kabinen\/b2b-ta-sp-suite-balcony-04.jpeg","equipments":{"0":"Balkon 4 - 6 qm","1":"Bequemes Doppelbett, umwandelbar in zwei Einzelbetten (auf Anfrage)","2":"Sitzecke mit Sofa","3":"großer Kleiderschrank","4":"Bad mit Badewanne, Föhn","5":"Klimaanlage","6":"Interaktives TV","7":"Telefon","8":"Safe","9":"Minibar","10":"WLAN (gegen Gebühr)","11":"24-Stunden Kabinenservice","12":"20% Rabatt auf ausgewählte Dinner-Erlebnisse in den Spezialitätenrestaurants (Vorausbuchung)","13":"Willkommenspaket (Prosecco und Schokolade)","14":"Bademantel und Hausschuhe","15":"Kissenauswahl","16":"My Choice Dining: Dinner ohne feste Tischzeiten in einem separaten Bereich","17":"40% Rabatt auf eine ausgewählte SPA-Anwendung (bei Vorausbuchung)","18":"10% Rabatt auf alle SPA Anwendungen (bei Buchung an Bord)","19":"Priority Check-In und Gepäcktransport bei Einschiffung (nicht in allen Häfen möglich)"},"description":false},"SLS":{"cabin_code":"SLS","cabin_name":"Premium Suite mit hermetisch geschlossenem Panoramafenster","cabin_min_persons":"1","cabin_max_persons":"4","color":"#F49F41","cabin_type":"suite","cabin_image":"\/\/media.xmlteam.de\/files\/msc-kreuzfahrten\/msc-splendida\/kabinen\/b2b-ta-sp-panoramic-sealed-window-05.jpeg","equipments":{"0":"Hermetisch geschlossene Panoramafenster","1":"Bequemes Doppelbett, umwandelbar in zwei Einzelbetten (auf Anfrage)","2":"Sitzecke mit Sofa","3":"großer Kleiderschrank","4":"Bad mit Badewanne, Föhn","5":"Klimaanlage","6":"Interaktives TV","7":"Telefon","8":"Safe","9":"Minibar","10":"WLAN (gegen Gebühr)","11":"24-Stunden Kabinenservice","12":"20% Rabatt auf ausgewählte Dinner-Erlebnisse in den Spezialitätenrestaurants (Vorausbuchung)","13":"Willkommenspaket (Prosecco und Schokolade)","14":"Bademantel und Hausschuhe","15":"Kissenauswahl","16":"My Choice Dining: Dinner ohne feste Tischzeiten in einem separaten Bereich","17":"40% Rabatt auf eine ausgewählte SPA-Anwendung (bei Vorausbuchung)","18":"10% Rabatt auf alle SPA Anwendungen (bei Buchung an Bord)","19":"Priority Check-In und Gepäcktransport bei Einschiffung (nicht in allen Häfen möglich)"},"description":false},"SRS":{"cabin_code":"SRS","cabin_name":"Deluxe Suite mit hermetisch geschlossenem Panoramafenster","cabin_min_persons":"1","cabin_max_persons":"4","color":"#FAC86C","cabin_type":"suite","cabin_image":"\/\/media.xmlteam.de\/files\/msc-kreuzfahrten\/msc-splendida\/kabinen\/b2b-ta-sp-panoramic-sealed-window-05.jpeg","equipments":{"0":"Hermetisch geschlossene Panoramafenster","1":"Bequemes Doppelbett, umwandelbar in zwei Einzelbetten (auf Anfrage)","2":"Sitzecke mit Sofa","3":"großer Kleiderschrank","4":"Bad mit Badewanne, Föhn","5":"Klimaanlage","6":"Interaktives TV","7":"Telefon","8":"Safe","9":"Minibar","10":"WLAN (gegen Gebühr)","11":"24-Stunden Kabinenservice","12":"20% Rabatt auf ausgewählte Dinner-Erlebnisse in den Spezialitätenrestaurants (Vorausbuchung)","13":"Willkommenspaket (Prosecco und Schokolade)","14":"Bademantel und Hausschuhe","15":"Kissenauswahl","16":"My Choice Dining: Dinner ohne feste Tischzeiten in einem separaten Bereich","17":"40% Rabatt auf eine ausgewählte SPA-Anwendung (bei Vorausbuchung)","18":"10% Rabatt auf alle SPA Anwendungen (bei Buchung an Bord)","19":"Priority Check-In und Gepäcktransport bei Einschiffung (nicht in allen Häfen möglich)"},"description":false},"SX":{"cabin_code":"SX","cabin_name":"Grand Suite","cabin_min_persons":"1","cabin_max_persons":"4","color":"#EF8227","cabin_type":"suite","cabin_image":"\/\/media.xmlteam.de\/files\/msc-kreuzfahrten\/msc-splendida\/kabinen\/b2b-ta-sp-suite-balcony-04.jpeg","equipments":{"0":"Balkon 4 - 6 qm","1":"Bequemes Doppelbett, umwandelbar in zwei Einzelbetten (auf Anfrage)","2":"Sitzecke mit Sofa","3":"großer Kleiderschrank","4":"Bad mit Badewanne, Föhn","5":"Klimaanlage","6":"Interaktives TV","7":"Telefon","8":"Safe","9":"Minibar","10":"WLAN (gegen Gebühr)","11":"24-Stunden Kabinenservice","12":"20% Rabatt auf ausgewählte Dinner-Erlebnisse in den Spezialitätenrestaurants (Vorausbuchung)","13":"Willkommenspaket (Prosecco und Schokolade)","14":"Bademantel und Hausschuhe","15":"Kissenauswahl","16":"My Choice Dining: Dinner ohne feste Tischzeiten in einem separaten Bereich","17":"40% Rabatt auf eine ausgewählte SPA-Anwendung (bei Vorausbuchung)","18":"10% Rabatt auf alle SPA Anwendungen (bei Buchung an Bord)","19":"Priority Check-In und Gepäcktransport bei Einschiffung (nicht in allen Häfen möglich)"},"description":false},"YC1":{"cabin_code":"YC1","cabin_name":"MSC Yacht Club Deluxe Suite","cabin_min_persons":"1","cabin_max_persons":"4","color":"#CDC9BA","cabin_type":"suite","cabin_image":"\/\/media.xmlteam.de\/files\/msc-kreuzfahrten\/msc-splendida\/kabinen\/b2b-ta-sp-deluxe-suite-03.jpeg","equipments":{"0":"Balkon 4 - 6 qm","1":"Bequemes Doppelbett, umwandelbar in zwei Einzelbetten (auf Anfrage)","2":"separater Wohn-\/Essbereich","3":"begehbarer Kleiderschrank","4":"Bad mit Badewanne, Dusche und Föhn","5":"Klimaanlage","6":"Interaktives TV","7":"Telefon","8":"Safe","9":"Minibar","10":"WLAN","11":"24-Stunden Kabinenservice","12":"24-Stunden Butler-und Concierge Service","13":"Willkommenspaket (Prosecco und Schokolade)","14":"Premium Internetpaket \u0022 Browse\u0022 mit unbegrenztem Datenvolumen für zwei Geräte","15":"Bademantel und Hausschuhe","16":"Kissenauswahl","17":"All-Inclusive Getränkepaket Premium Extra (beeinhaltet alle Getränke bis 13 Euro in allen Schiffsbereichen)","18":"Weitere Anehmlichkeiten auf Wunsch: Ein-und Auspacken der Koffer, Lieferung der Zeitung in die Kabine","19":"Exklusiver privater Bereich, der nur für Gäste des MSC Yacht Clubs zugänglich sind","20":"Panorama-TOP Sail Lounge mit Bar, Teeservice am Nachmittag, kleine Snacks und Live-Musik am Abend","21":"Exklusiver Poolbereich mit Sonnendeck, Whirlpools und Liegen sowie eine Bar mit bester Aussicht auf das Meer","22":"Gourmetrestaurant mit à la Carte Menue zu allen Mahlzeiten ohne feste Tischzeiten","23":"Auf Wunsch massgeschneiderte Landausflüge und private Shoppingerlebnisse ( nicht im Reisepreis eingeschlossen)","24":"20% Rabatt auf ausgewählte Dinner-Erlebnisse in den Spezialitätenrestaurants (Vorausbuchung)","25":"40% Rabatt auf eine ausgewählte SPA-Anwendung (bei Vorausbuchung)","26":"10% Rabatt auf alle SPA Anwendungen (bei Buchung an Bord)"},"description":false},"YC2":{"cabin_code":"YC2","cabin_name":"MSC Yacht Club Executive Familiensuite","cabin_min_persons":"1","cabin_max_persons":"4","color":"#A0988A","cabin_type":"suite","cabin_image":"\/\/media.xmlteam.de\/files\/msc-kreuzfahrten\/msc-splendida\/kabinen\/b2b-ta-sp-executive-family-suite-02.jpeg","equipments":{"0":"Hermetisch geschlossene Panoramafenster","1":"Bequemes Doppelbett, umwandelbar in zwei Einzelbetten (auf Anfrage)","2":"Separater Wohnbereich mit Sofa","3":"begehbarer Kleiderschrank","4":"Bad mit Badewanne, Dusche und Föhn","5":"Klimaanlage","6":"Interaktives TV","7":"Telefon","8":"Safe","9":"Minibar","10":"WLAN","11":"24-Stunden Kabinenservice","12":"24-Stunden Butler-und Concierge Service","13":"Willkommenspaket (Prosecco und Schokolade)","14":"Premium Internetpaket \u0022 Browse\u0022 mit unbegrenztem Datenvolumen für zwei Geräte","15":"Bademantel und Hausschuhe","16":"Kissenauswahl","17":"All-Inclusive Getränkepaket Premium Extra (beeinhaltet alle Getränke bis 13 Euro in allen Schiffsbereichen)","18":"Weitere Anehmlichkeiten auf Wunsch: Ein-und Auspacken der Koffer, Lieferung der Zeitung in die Kabine","19":"Exklusiver privater Bereich, der nur für Gäste des MSC Yacht Clubs zugänglich sind","20":"Panorama-TOP Sail Lounge mit Bar, Teeservice am Nachmittag, kleine Snacks und Live-Musik am Abend","21":"Exklusiver Poolbereich mit Sonnendeck, Whirlpools und Liegen sowie eine Bar mit bester Aussicht auf das Meer","22":"Gourmetrestaurant mit à la Carte Menue zu allen Mahlzeiten ohne feste Tischzeiten","23":"Auf Wunsch massgeschneiderte Landausflüge und private Shoppingerlebnisse ( nicht im Reisepreis eingeschlossen)","24":"20% Rabatt auf ausgewählte Dinner-Erlebnisse in den Spezialitätenrestaurants (Vorausbuchung)","25":"40% Rabatt auf eine ausgewählte SPA-Anwendung (bei Vorausbuchung)","26":"10% Rabatt auf alle SPA Anwendungen (bei Buchung an Bord)"},"description":false},"YC3":{"cabin_code":"YC3","cabin_name":"MSC Yacht Club Royal Suite","cabin_min_persons":"1","cabin_max_persons":"4","color":"#61564A","cabin_type":"suite","cabin_image":"\/\/media.xmlteam.de\/files\/msc-kreuzfahrten\/msc-splendida\/kabinen\/b2b-ta-sp-royal-suite-01.jpeg","equipments":{"0":"Balkon 16qm mit Esstisch","1":"Bequemes Doppelbett, umwandelbar in zwei Einzelbetten (auf Anfrage)","2":"separater Wohn-\/Essbereich","3":"begehbarer Kleiderschrank","4":"Bad mit Badewanne , Dusche und Föhn","5":"Klimaanlage","6":"Interaktives TV","7":"Telefon","8":"Safe","9":"Minibar","10":"WLAN","11":"24-Stunden Kabinenservice","12":"24-Stunden Butler-und Concierge Service","13":"Willkommenspaket (Prosecco und Schokolade)","14":"Premium Internetpaket \u0022 Browse\u0022 mit unbegrenztem Datenvolumen für zwei Geräte","15":"Bademantel und Hausschuhe","16":"Kissenauswahl","17":"All-Inclusive Getränkepaket Premium Extra (beeinhaltet alle Getränke bis 13 Euro in allen Schiffsbereichen)","18":"Weitere Anehmlichkeiten auf Wunsch: Ein-und Auspacken der Koffer, Lieferung der Zeitung in die Kabine","19":"Exklusiver privater Bereich, der nur für Gäste des MSC Yacht Clubs zugänglich sind","20":"Panorama-TOP Sail Lounge mit Bar, Teeservice am Nachmittag, kleine Snacks und Live-Musik am Abend","21":"Exklusiver Poolbereich mit Sonnendeck, Whirlpools und Liegen sowie eine Bar mit bester Aussicht auf das Meer","22":"Gourmetrestaurant mit à la Carte Menue zu allen Mahlzeiten ohne feste Tischzeiten","23":"Auf Wunsch massgeschneiderte Landausflüge und private Shoppingerlebnisse ( nicht im Reisepreis eingeschlossen)","24":"20% Rabatt auf ausgewählte Dinner-Erlebnisse in den Spezialitätenrestaurants (Vorausbuchung)","25":"40% Rabatt auf eine ausgewählte SPA-Anwendung (bei Vorausbuchung)","26":"10% Rabatt auf alle SPA Anwendungen (bei Buchung an Bord)"},"description":false},"YCP":{"cabin_code":"YCP","cabin_name":"MSC Yacht Club Grand Suite","cabin_min_persons":"1","cabin_max_persons":"4","color":"#B8B1A2","cabin_type":"suite","cabin_image":"\/\/media.xmlteam.de\/files\/msc-kreuzfahrten\/msc-splendida\/kabinen\/b2b-ta-sp-deluxe-suite-03.jpeg","equipments":{"0":"Balkon 6qm","1":"Bequemes Doppelbett, umwandelbar in zwei Einzelbetten (auf Anfrage)","2":"Separater Wohnbereich mit Sofa","3":"begehbarer Kleiderschrank","4":"Bad mit Badewanne, Föhn","5":"Klimaanlage","6":"Interaktives TV","7":"Telefon","8":"Safe","9":"Minibar","10":"WLAN","11":"24-Stunden Kabinenservice","12":"24-Stunden Butler-und Concierge Service","13":"Willkommenspaket (Prosecco und Schokolade)","14":"Premium Internetpaket \u0022 Browse\u0022 mit unbegrenztem Datenvolumen für zwei Geräte","15":"Bademantel und Hausschuhe","16":"Kissenauswahl","17":"All-Inclusive Getränkepaket Premium Extra (beeinhaltet alle Getränke bis 13 Euro in allen Schiffsbereichen)","18":"Weitere Anehmlichkeiten auf Wunsch: Ein-und Auspacken der Koffer, Lieferung der Zeitung in die Kabine","19":"Exklusiver privater Bereich, der nur für Gäste des MSC Yacht Clubs zugänglich sind","20":"Panorama-TOP Sail Lounge mit Bar, Teeservice am Nachmittag, kleine Snacks und Live-Musik am Abend","21":"Exklusiver Poolbereich mit Sonnendeck, Whirlpools und Liegen sowie eine Bar mit bester Aussicht auf das Meer","22":"Gourmetrestaurant mit à la Carte Menue zu allen Mahlzeiten ohne feste Tischzeiten","23":"Auf Wunsch massgeschneiderte Landausflüge und private Shoppingerlebnisse ( nicht im Reisepreis eingeschlossen)","24":"20% Rabatt auf ausgewählte Dinner-Erlebnisse in den Spezialitätenrestaurants (Vorausbuchung)","25":"40% Rabatt auf eine ausgewählte SPA-Anwendung (bei Vorausbuchung)","26":"10% Rabatt auf alle SPA Anwendungen (bei Buchung an Bord)"},"description":false}}
{"4":{"deck_no":4,"deck_name":"Fiume","deck_image":"\/\/media.xmlteam.de\/files\/msc-kreuzfahrten\/msc-splendida\/deckplan\/4.png","deck_cabins":{},"einrichtungen":{"0":{"name":"Tender","image":null,"desc":"","legend":false},"1":{"name":"Ärztezentrum","image":null,"desc":"","legend":false}}},"5":{"deck_no":5,"deck_name":"Canaletto","deck_image":"\/\/media.xmlteam.de\/files\/msc-kreuzfahrten\/msc-splendida\/decks-15-11-2021\/sp-05-canaletto-v2.jpeg","deck_cabins":{"0":{"code":"IR1","color":"#F2A9C5"},"1":{"code":"IR2","color":"#F2A9C5"},"2":{"code":"OL1","color":"#225397"},"3":{"code":"OL2","color":"#225397"},"4":{"code":"OL3","color":"#225397"}},"einrichtungen":{"0":{"name":"Rezeption\/Gästeservice","image":null,"desc":"","legend":false},"1":{"name":"MSC Business Center","image":null,"desc":"","legend":false},"2":{"name":"Splendida Bar","image":"\/\/media.xmlteam.de\/files\/msc-kreuzfahrten\/msc-splendida\/ausstattung\/splendida-bar.jpeg","desc":"","legend":false},"3":{"name":"Cyber Bibliothek","image":null,"desc":"","legend":false},"4":{"name":"La Reggia Restaurant","image":null,"desc":"","legend":false}}},"6":{"deck_no":6,"deck_name":"Modigliani","deck_image":"\/\/media.xmlteam.de\/files\/msc-kreuzfahrten\/msc-splendida\/deckplan\/6.png","deck_cabins":{},"einrichtungen":{"0":{"name":"Theater The Strand","image":null,"desc":"","legend":false},"1":{"name":"Casino Royal Palm","image":null,"desc":"","legend":false},"2":{"name":"Zigarren -Lounge","image":null,"desc":"","legend":false},"3":{"name":"Virtuelle Spielhalle","image":"\/\/media.xmlteam.de\/files\/msc-kreuzfahrten\/msc-splendida\/ausstattung\/virtuelle-welt.jpeg","desc":"","legend":false},"4":{"name":"Souvenir Shop","image":null,"desc":"","legend":false},"5":{"name":"Il Gioiello","image":null,"desc":"","legend":false},"6":{"name":"La Piazetta","image":"\/\/media.xmlteam.de\/files\/msc-kreuzfahrten\/msc-splendida\/ausstattung\/la-piazetta.jpeg","desc":"","legend":false},"7":{"name":"La Boutique","image":null,"desc":"","legend":false},"8":{"name":"The Mini Mall (Shopping)","image":null,"desc":"","legend":false},"9":{"name":"Via Caracciolo","image":null,"desc":"","legend":false},"10":{"name":"Riviera di Chiaia","image":null,"desc":"","legend":false},"11":{"name":"L\u0027Aperitivo","image":null,"desc":"","legend":false},"12":{"name":"Ausflug Counter","image":null,"desc":"","legend":false},"13":{"name":"L\u0027Aperitivo Bar","image":null,"desc":"","legend":false},"14":{"name":"L\u0027Angolo dell\u0027Oggetto","image":null,"desc":"","legend":false},"15":{"name":"La Caramella","image":null,"desc":"","legend":false},"16":{"name":"La Reggia Restaurant","image":null,"desc":"","legend":false},"17":{"name":"","image":null,"desc":"","legend":false},"18":{"name":"Villa Verde Panoramic Restaurant","image":null,"desc":"","legend":false}}},"7":{"deck_no":7,"deck_name":"Tiziano","deck_image":"\/\/media.xmlteam.de\/files\/msc-kreuzfahrten\/msc-splendida\/deckplan\/7.png","deck_cabins":{},"einrichtungen":{"0":{"name":"Theater The Strand","image":null,"desc":"","legend":false},"1":{"name":"Promenade Deck","image":null,"desc":"","legend":false},"2":{"name":"La Prua Pianobar","image":null,"desc":"","legend":false},"3":{"name":"Kunstgalerie","image":null,"desc":"","legend":false},"4":{"name":"Sports Bar Bowling","image":null,"desc":"","legend":false},"5":{"name":"The Purple Jazz Bar","image":null,"desc":"","legend":false},"6":{"name":"L\u0027Espresso Coffee Bar","image":null,"desc":"","legend":false},"7":{"name":"La Profumeria (Parfümerie)","image":null,"desc":"","legend":false},"8":{"name":"MSC Logo Shop","image":null,"desc":"","legend":false},"9":{"name":"L\u0027Enoteca","image":null,"desc":"","legend":false},"10":{"name":"Santa Fe Tex Mex Restaurant","image":null,"desc":"","legend":false},"11":{"name":"Fotogalerie","image":null,"desc":"","legend":false},"12":{"name":"The Aft Lounge","image":null,"desc":"","legend":false}}},"8":{"deck_no":8,"deck_name":"Giotto","deck_image":"\/\/media.xmlteam.de\/files\/msc-kreuzfahrten\/msc-splendida\/decks-15-11-2021\/sp-08-giotto-v3.jpeg","deck_cabins":{"0":{"code":"IR1","color":"#F2A9C5"},"1":{"code":"IR2","color":"#F2A9C5"},"2":{"code":"OL1","color":"#225397"},"3":{"code":"OL2","color":"#225397"},"4":{"code":"OL3","color":"#225397"},"5":{"code":"BL1","color":"#338867"},"6":{"code":"BL2","color":"#338867"},"7":{"code":"BL3","color":"#338867"},"8":{"code":"BP","color":"#9AC999"}},"einrichtungen":{}},"9":{"deck_no":9,"deck_name":"Tintoretto","deck_image":"\/\/media.xmlteam.de\/files\/msc-kreuzfahrten\/msc-splendida\/decks-15-11-2021\/sp-09-tintoretto-v2.jpeg","deck_cabins":{"0":{"code":"IR1","color":"#F2A9C5"},"1":{"code":"IR2","color":"#F2A9C5"},"2":{"code":"BL1","color":"#338867"},"3":{"code":"BL2","color":"#338867"},"4":{"code":"BL3","color":"#338867"},"5":{"code":"SL1","color":"#F49F41"},"6":{"code":"SLS","color":"#F49F41"},"7":{"code":"SX","color":"#EF8227"}},"einrichtungen":{}},"10":{"deck_no":10,"deck_name":"Botticelli","deck_image":"\/\/media.xmlteam.de\/files\/msc-kreuzfahrten\/msc-splendida\/decks-15-11-2021\/sp-10-botticelli-v3.jpeg","deck_cabins":{"0":{"code":"IR1","color":"#F2A9C5"},"1":{"code":"IR2","color":"#F2A9C5"},"2":{"code":"BL1","color":"#338867"},"3":{"code":"BL2","color":"#338867"},"4":{"code":"BL3","color":"#338867"},"5":{"code":"SRS","color":"#FAC86C"},"6":{"code":"SX","color":"#EF8227"}},"einrichtungen":{}},"11":{"deck_no":11,"deck_name":"Caravaggio","deck_image":"\/\/media.xmlteam.de\/files\/msc-kreuzfahrten\/msc-splendida\/decks-15-11-2021\/sp-11-caravaggio-v3.jpeg","deck_cabins":{"0":{"code":"IR1","color":"#F2A9C5"},"1":{"code":"IR2","color":"#F2A9C5"},"2":{"code":"BA","color":"#AC2336"},"3":{"code":"BL1","color":"#338867"},"4":{"code":"BL2","color":"#338867"},"5":{"code":"BL3","color":"#338867"},"6":{"code":"SL1","color":"#F49F41"},"7":{"code":"SLS","color":"#F49F41"},"8":{"code":"SRS","color":"#FAC86C"},"9":{"code":"SX","color":"#EF8227"}},"einrichtungen":{}},"12":{"deck_no":12,"deck_name":"De Chirico","deck_image":"\/\/media.xmlteam.de\/files\/msc-kreuzfahrten\/msc-splendida\/decks-15-11-2021\/sp-12-de-chirico-v3.jpeg","deck_cabins":{"0":{"code":"IR1","color":"#F2A9C5"},"1":{"code":"IR2","color":"#F2A9C5"},"2":{"code":"BA","color":"#AC2336"},"3":{"code":"BL1","color":"#338867"},"4":{"code":"BL2","color":"#338867"},"5":{"code":"BL3","color":"#338867"},"6":{"code":"SX","color":"#EF8227"},"7":{"code":"YC2","color":"#A0988A"},"8":{"code":"YCP","color":"#B8B1A2"}},"einrichtungen":{}},"13":{"deck_no":13,"deck_name":"Piero della Francesca","deck_image":"\/\/media.xmlteam.de\/files\/msc-kreuzfahrten\/msc-splendida\/decks-15-11-2021\/sp-13-piero-della-francesca-v3.jpeg","deck_cabins":{"0":{"code":"IR1","color":"#F2A9C5"},"1":{"code":"IR2","color":"#F2A9C5"},"2":{"code":"OL1","color":"#225397"},"3":{"code":"OL2","color":"#225397"},"4":{"code":"OL3","color":"#225397"},"5":{"code":"BA","color":"#AC2336"},"6":{"code":"BL1","color":"#338867"},"7":{"code":"BL2","color":"#338867"},"8":{"code":"BL3","color":"#338867"},"9":{"code":"BP","color":"#9AC999"}},"einrichtungen":{}},"14":{"deck_no":14,"deck_name":"Raffaello","deck_image":null,"deck_cabins":{},"einrichtungen":{}},"15":{"deck_no":15,"deck_name":"Leonardo da Vinci","deck_image":"\/\/media.xmlteam.de\/files\/msc-kreuzfahrten\/msc-splendida\/decks-15-11-2021\/sp-15-leonardo-da-vinci.jpeg","deck_cabins":{"0":{"code":"YC1","color":"#CDC9BA"},"1":{"code":"YC2","color":"#A0988A"},"2":{"code":"YCP","color":"#B8B1A2"}},"einrichtungen":{"0":{"name":"Top Sail Lounge","image":null,"desc":"","legend":false},"1":{"name":"MSC Yacht Club Area","image":null,"desc":"","legend":false},"2":{"name":"Bücherei","image":null,"desc":"","legend":false},"3":{"name":"MSC YachtClub","image":"\/\/media.xmlteam.de\/files\/msc-kreuzfahrten\/msc-splendida\/ausstattung\/msc13015318.jpeg","desc":"","legend":false},"4":{"name":"Whirlpool","image":null,"desc":"","legend":false},"5":{"name":"Power-Walking-Strecke","image":null,"desc":"","legend":false},"6":{"name":"Kid`s Club","image":null,"desc":"","legend":false},"7":{"name":"Lego Club","image":null,"desc":"","legend":false},"8":{"name":"Kinderpool","image":null,"desc":"","legend":false},"9":{"name":"Teenie Bereich Tobago","image":null,"desc":"","legend":false},"10":{"name":"Movida Bar","image":null,"desc":"","legend":false},"11":{"name":"L\u0027Olivo Restaurant","image":null,"desc":"","legend":false},"12":{"name":"Pool Area Playa del Sol","image":"\/\/media.xmlteam.de\/files\/msc-kreuzfahrten\/msc-splendida\/ausstattung\/pool-playa.jpeg","desc":"","legend":false}}},"16":{"deck_no":16,"deck_name":"Michelangelo","deck_image":"\/\/media.xmlteam.de\/files\/msc-kreuzfahrten\/msc-splendida\/decks-15-11-2021\/sp-16-michelangelo.jpeg","deck_cabins":{"0":{"code":"YC2","color":"#A0988A"},"1":{"code":"YC3","color":"#61564A"},"2":{"code":"YCP","color":"#B8B1A2"}},"einrichtungen":{"0":{"name":"MSC YachtClub","image":"\/\/media.xmlteam.de\/files\/msc-kreuzfahrten\/msc-splendida\/ausstattung\/msc13015318.jpeg","desc":"","legend":false},"1":{"name":"Sonnendeck mit ausfahrbarem Dach","image":null,"desc":"","legend":false},"2":{"name":"Sea Pavilion by Jereme Leung","image":null,"desc":"","legend":false},"3":{"name":"Teen\u0027s Bereich","image":null,"desc":"","legend":false},"4":{"name":"Virtuelle Welt","image":null,"desc":"","legend":false},"5":{"name":"4D Kino","image":"\/\/media.xmlteam.de\/files\/msc-kreuzfahrten\/msc-splendida\/ausstattung\/kino.jpeg","desc":"","legend":false},"6":{"name":"Shuffleboard","image":null,"desc":"","legend":false},"7":{"name":"MSC Arena Sports Center","image":"\/\/media.xmlteam.de\/files\/msc-kreuzfahrten\/msc-splendida\/ausstattung\/sport.jpeg","desc":"","legend":false}}},"18":{"deck_no":18,"deck_name":"Sundeck","deck_image":"\/\/media.xmlteam.de\/files\/msc-kreuzfahrten\/msc-splendida\/deckplan\/18.png","deck_cabins":{},"einrichtungen":{"0":{"name":"TOP 18 exclusives Sonnendeck","image":null,"desc":"","legend":false},"1":{"name":"Whirlpool","image":null,"desc":"","legend":false}}}}
{"1":{"country_id":"1","country_pos":"1","country_name":"Deutschland","country_code":"DE","country_phone":"+49","country_divider":"0","country_status":"1"},"2":{"country_id":"2","country_pos":"2","country_name":"\u00d6sterreich","country_code":"AT","country_phone":"+43","country_divider":"0","country_status":"1"},"3":{"country_id":"3","country_pos":"3","country_name":"Schweiz","country_code":"CH","country_phone":"+41","country_divider":"1","country_status":"1"},"4":{"country_id":"4","country_pos":"4","country_name":"Afghanistan","country_code":"AF","country_phone":"+93","country_divider":"0","country_status":"0"},"5":{"country_id":"5","country_pos":"5","country_name":"Albanien","country_code":"AL","country_phone":"+355","country_divider":"0","country_status":"1"},"6":{"country_id":"6","country_pos":"6","country_name":"Algerien","country_code":"DZ","country_phone":"+213","country_divider":"0","country_status":"1"},"7":{"country_id":"7","country_pos":"7","country_name":"Andorra","country_code":"AD","country_phone":"+376","country_divider":"0","country_status":"1"},"8":{"country_id":"8","country_pos":"8","country_name":"Angola","country_code":"AO","country_phone":"+244","country_divider":"0","country_status":"1"},"9":{"country_id":"9","country_pos":"9","country_name":"Anguilla","country_code":"AI","country_phone":"+1 264","country_divider":"0","country_status":"1"},"10":{"country_id":"10","country_pos":"10","country_name":"Antarktis","country_code":"AQ","country_phone":"+672","country_divider":"0","country_status":"0"},"11":{"country_id":"11","country_pos":"11","country_name":"Argentinien","country_code":"AR","country_phone":"+54","country_divider":"0","country_status":"1"},"12":{"country_id":"12","country_pos":"12","country_name":"Armenien","country_code":"AM","country_phone":"+374","country_divider":"0","country_status":"1"},"13":{"country_id":"13","country_pos":"13","country_name":"Aruba","country_code":"AW","country_phone":"+297","country_divider":"0","country_status":"1"},"14":{"country_id":"14","country_pos":"14","country_name":"Aserbaidschan","country_code":"AZ","country_phone":"+994","country_divider":"0","country_status":"1"},"15":{"country_id":"15","country_pos":"15","country_name":"Australien","country_code":"AU","country_phone":"+61","country_divider":"0","country_status":"1"},"16":{"country_id":"16","country_pos":"16","country_name":"Bahamas","country_code":"BS","country_phone":"+1","country_divider":"0","country_status":"1"},"17":{"country_id":"17","country_pos":"17","country_name":"Bahrain","country_code":"BH","country_phone":"+973","country_divider":"0","country_status":"1"},"18":{"country_id":"18","country_pos":"18","country_name":"Bangladesch","country_code":"BD","country_phone":"+880","country_divider":"0","country_status":"1"},"19":{"country_id":"19","country_pos":"19","country_name":"Barbados","country_code":"BB","country_phone":"+1","country_divider":"0","country_status":"1"},"20":{"country_id":"20","country_pos":"20","country_name":"Belgien","country_code":"BE","country_phone":"+32","country_divider":"0","country_status":"1"},"21":{"country_id":"21","country_pos":"21","country_name":"Belize","country_code":"BZ","country_phone":"+501","country_divider":"0","country_status":"1"},"22":{"country_id":"22","country_pos":"22","country_name":"Benin","country_code":"BJ","country_phone":"+229","country_divider":"0","country_status":"1"},"23":{"country_id":"23","country_pos":"23","country_name":"Bermuda","country_code":"BM","country_phone":"+1","country_divider":"0","country_status":"1"},"24":{"country_id":"24","country_pos":"24","country_name":"Bhutan","country_code":"BT","country_phone":"+975","country_divider":"0","country_status":"1"},"25":{"country_id":"25","country_pos":"25","country_name":"Birma (Myanmar)","country_code":"MM","country_phone":"+95","country_divider":"0","country_status":"1"},"26":{"country_id":"26","country_pos":"26","country_name":"Bolivien","country_code":"BO","country_phone":"+591","country_divider":"0","country_status":"1"},"27":{"country_id":"27","country_pos":"27","country_name":"Bosnien und Herzegowina","country_code":"BA","country_phone":"+387","country_divider":"0","country_status":"1"},"28":{"country_id":"28","country_pos":"28","country_name":"Botsuana","country_code":"BW","country_phone":"+267","country_divider":"0","country_status":"1"},"29":{"country_id":"29","country_pos":"29","country_name":"Brasilien","country_code":"BR","country_phone":"+55","country_divider":"0","country_status":"1"},"30":{"country_id":"30","country_pos":"30","country_name":"Britische Jungferninseln","country_code":"VG","country_phone":"+1 284","country_divider":"0","country_status":"1"},"31":{"country_id":"31","country_pos":"31","country_name":"Brunei","country_code":"BN","country_phone":"+673","country_divider":"0","country_status":"1"},"32":{"country_id":"32","country_pos":"32","country_name":"Bulgarien","country_code":"BG","country_phone":"+359","country_divider":"0","country_status":"1"},"33":{"country_id":"33","country_pos":"33","country_name":"Burkina Faso","country_code":"BF","country_phone":"+226","country_divider":"0","country_status":"1"},"34":{"country_id":"34","country_pos":"34","country_name":"Burundi","country_code":"BI","country_phone":"+257","country_divider":"0","country_status":"1"},"35":{"country_id":"35","country_pos":"35","country_name":"Chile","country_code":"CL","country_phone":"+56","country_divider":"0","country_status":"1"},"36":{"country_id":"36","country_pos":"36","country_name":"China","country_code":"CN","country_phone":"+86","country_divider":"0","country_status":"1"},"37":{"country_id":"37","country_pos":"37","country_name":"Cookinseln","country_code":"CK","country_phone":"+682","country_divider":"0","country_status":"1"},"38":{"country_id":"38","country_pos":"38","country_name":"Costa Rica","country_code":"CR","country_phone":"+506","country_divider":"0","country_status":"1"},"39":{"country_id":"39","country_pos":"39","country_name":"Cura\u00e7ao","country_code":"CW","country_phone":"+599","country_divider":"0","country_status":"1"},"40":{"country_id":"40","country_pos":"40","country_name":"C\u00f4te d\u2019Ivoire","country_code":"CI","country_phone":"+225","country_divider":"0","country_status":"1"},"41":{"country_id":"41","country_pos":"41","country_name":"Demokratische Republik Kongo","country_code":"CD","country_phone":"+243","country_divider":"0","country_status":"1"},"42":{"country_id":"42","country_pos":"42","country_name":"Dominica","country_code":"DM","country_phone":"+1","country_divider":"0","country_status":"1"},"43":{"country_id":"43","country_pos":"43","country_name":"Dominikanische Republik","country_code":"DO","country_phone":"+1","country_divider":"0","country_status":"1"},"44":{"country_id":"44","country_pos":"44","country_name":"Dschibuti","country_code":"DJ","country_phone":"+253","country_divider":"0","country_status":"1"},"45":{"country_id":"45","country_pos":"45","country_name":"D\u00e4nemark","country_code":"DK","country_phone":"+45","country_divider":"0","country_status":"1"},"46":{"country_id":"46","country_pos":"46","country_name":"Ecuador","country_code":"EC","country_phone":"+593","country_divider":"0","country_status":"1"},"47":{"country_id":"47","country_pos":"47","country_name":"El Salvador","country_code":"SV","country_phone":"+503","country_divider":"0","country_status":"1"},"48":{"country_id":"48","country_pos":"48","country_name":"Eritrea","country_code":"ER","country_phone":"+291","country_divider":"0","country_status":"1"},"49":{"country_id":"49","country_pos":"49","country_name":"Estland","country_code":"EE","country_phone":"+372","country_divider":"0","country_status":"1"},"50":{"country_id":"50","country_pos":"50","country_name":"Falklandinseln","country_code":"FK","country_phone":"+500","country_divider":"0","country_status":"1"},"51":{"country_id":"51","country_pos":"51","country_name":"Finnland","country_code":"FI","country_phone":"+358","country_divider":"0","country_status":"1"},"52":{"country_id":"52","country_pos":"52","country_name":"Frankreich","country_code":"FR","country_phone":"+33","country_divider":"0","country_status":"1"},"53":{"country_id":"53","country_pos":"53","country_name":"Franz\u00f6sisch-Polynesien","country_code":"PF","country_phone":"+689","country_divider":"0","country_status":"1"},"54":{"country_id":"54","country_pos":"54","country_name":"F\u00e4r\u00f6er","country_code":"FO","country_phone":"+298","country_divider":"0","country_status":"1"},"55":{"country_id":"55","country_pos":"55","country_name":"Gabun","country_code":"GA","country_phone":"+241","country_divider":"0","country_status":"1"},"56":{"country_id":"56","country_pos":"56","country_name":"Gambia","country_code":"GM","country_phone":"+220","country_divider":"0","country_status":"1"},"57":{"country_id":"57","country_pos":"57","country_name":"Georgien","country_code":"GE","country_phone":"+995","country_divider":"0","country_status":"1"},"58":{"country_id":"58","country_pos":"58","country_name":"Ghana","country_code":"GH","country_phone":"+233","country_divider":"0","country_status":"1"},"59":{"country_id":"59","country_pos":"59","country_name":"Gibraltar","country_code":"GI","country_phone":"+350","country_divider":"0","country_status":"1"},"60":{"country_id":"60","country_pos":"60","country_name":"Griechenland","country_code":"GR","country_phone":"+30","country_divider":"0","country_status":"1"},"61":{"country_id":"61","country_pos":"61","country_name":"Gro\u00dfbritannien","country_code":"GB","country_phone":"+44","country_divider":"0","country_status":"1"},"62":{"country_id":"62","country_pos":"62","country_name":"Gr\u00f6nland","country_code":"GL","country_phone":"+299","country_divider":"0","country_status":"1"},"63":{"country_id":"63","country_pos":"63","country_name":"Guadeloupe","country_code":"GP","country_phone":"+590","country_divider":"0","country_status":"1"},"64":{"country_id":"64","country_pos":"64","country_name":"Guam","country_code":"GU","country_phone":"+1 671","country_divider":"0","country_status":"1"},"65":{"country_id":"65","country_pos":"65","country_name":"Guatemala","country_code":"GT","country_phone":"+502","country_divider":"0","country_status":"1"},"66":{"country_id":"66","country_pos":"66","country_name":"Guinea","country_code":"GN","country_phone":"+224","country_divider":"0","country_status":"1"},"67":{"country_id":"67","country_pos":"67","country_name":"Guinea-Bissau","country_code":"GW","country_phone":"+245","country_divider":"0","country_status":"1"},"68":{"country_id":"68","country_pos":"68","country_name":"Guyana","country_code":"GY","country_phone":"+592","country_divider":"0","country_status":"1"},"69":{"country_id":"69","country_pos":"69","country_name":"Haiti","country_code":"HT","country_phone":"+509","country_divider":"0","country_status":"1"},"70":{"country_id":"70","country_pos":"70","country_name":"Honduras","country_code":"HN","country_phone":"+504","country_divider":"0","country_status":"1"},"71":{"country_id":"71","country_pos":"71","country_name":"Hongkong","country_code":"HK","country_phone":"+852","country_divider":"0","country_status":"1"},"72":{"country_id":"72","country_pos":"72","country_name":"Indien","country_code":"IN","country_phone":"+91","country_divider":"0","country_status":"1"},"73":{"country_id":"73","country_pos":"73","country_name":"Indonesien","country_code":"ID","country_phone":"+62","country_divider":"0","country_status":"1"},"74":{"country_id":"74","country_pos":"74","country_name":"Irak","country_code":"IQ","country_phone":"+964","country_divider":"0","country_status":"1"},"75":{"country_id":"75","country_pos":"75","country_name":"Iran","country_code":"IR","country_phone":"+98","country_divider":"0","country_status":"1"},"76":{"country_id":"76","country_pos":"76","country_name":"Irland","country_code":"IE","country_phone":"+353","country_divider":"0","country_status":"1"},"77":{"country_id":"77","country_pos":"77","country_name":"Island","country_code":"IS","country_phone":"+354","country_divider":"0","country_status":"1"},"78":{"country_id":"78","country_pos":"78","country_name":"Isle of Man","country_code":"IM","country_phone":"+44","country_divider":"0","country_status":"1"},"79":{"country_id":"79","country_pos":"79","country_name":"Israel","country_code":"IL","country_phone":"+972","country_divider":"0","country_status":"1"},"80":{"country_id":"80","country_pos":"80","country_name":"Italien","country_code":"IT","country_phone":"+39","country_divider":"0","country_status":"1"},"81":{"country_id":"81","country_pos":"81","country_name":"Jamaika","country_code":"JM","country_phone":"+1 (876)","country_divider":"0","country_status":"1"},"82":{"country_id":"82","country_pos":"82","country_name":"Japan","country_code":"JP","country_phone":"+81","country_divider":"0","country_status":"1"},"83":{"country_id":"83","country_pos":"83","country_name":"Jemen","country_code":"YE","country_phone":"+967","country_divider":"0","country_status":"1"},"84":{"country_id":"84","country_pos":"84","country_name":"Jordanien","country_code":"JO","country_phone":"+962","country_divider":"0","country_status":"1"},"85":{"country_id":"85","country_pos":"85","country_name":"Kaimaninseln","country_code":"KY","country_phone":"+1 345","country_divider":"0","country_status":"1"},"86":{"country_id":"86","country_pos":"86","country_name":"Kambodscha","country_code":"KH","country_phone":"+855","country_divider":"0","country_status":"1"},"87":{"country_id":"87","country_pos":"87","country_name":"Kamerun","country_code":"CM","country_phone":"+237","country_divider":"0","country_status":"1"},"88":{"country_id":"88","country_pos":"88","country_name":"Kanada","country_code":"CA","country_phone":"+1","country_divider":"0","country_status":"1"},"89":{"country_id":"89","country_pos":"89","country_name":"Kap Verde","country_code":"CV","country_phone":"+238","country_divider":"0","country_status":"1"},"90":{"country_id":"90","country_pos":"90","country_name":"Kasachstan","country_code":"KZ","country_phone":"+7","country_divider":"0","country_status":"1"},"91":{"country_id":"91","country_pos":"91","country_name":"Katar","country_code":"QA","country_phone":"+974","country_divider":"0","country_status":"1"},"92":{"country_id":"92","country_pos":"92","country_name":"Kenia","country_code":"KE","country_phone":"+254","country_divider":"0","country_status":"1"},"93":{"country_id":"93","country_pos":"93","country_name":"Kirgisistan","country_code":"KG","country_phone":"+996","country_divider":"0","country_status":"1"},"94":{"country_id":"94","country_pos":"94","country_name":"Kiribati","country_code":"KI","country_phone":"+686","country_divider":"0","country_status":"1"},"95":{"country_id":"95","country_pos":"95","country_name":"Kolumbien","country_code":"CO","country_phone":"+57","country_divider":"0","country_status":"1"},"96":{"country_id":"96","country_pos":"96","country_name":"Komoren","country_code":"KM","country_phone":"+269","country_divider":"0","country_status":"1"},"97":{"country_id":"97","country_pos":"97","country_name":"Kosovo","country_code":"XK","country_phone":"+381","country_divider":"0","country_status":"1"},"98":{"country_id":"98","country_pos":"98","country_name":"Kroatien","country_code":"HR","country_phone":"+385","country_divider":"0","country_status":"1"},"99":{"country_id":"99","country_pos":"99","country_name":"Kuba","country_code":"CU","country_phone":"+53","country_divider":"0","country_status":"1"},"100":{"country_id":"100","country_pos":"100","country_name":"Kuwait","country_code":"KW","country_phone":"+965","country_divider":"0","country_status":"1"},"101":{"country_id":"101","country_pos":"101","country_name":"Laos","country_code":"LA","country_phone":"+856","country_divider":"0","country_status":"1"},"102":{"country_id":"102","country_pos":"102","country_name":"Lesotho","country_code":"LS","country_phone":"+266","country_divider":"0","country_status":"1"},"103":{"country_id":"103","country_pos":"103","country_name":"Lettland","country_code":"LV","country_phone":"+371","country_divider":"0","country_status":"1"},"104":{"country_id":"104","country_pos":"104","country_name":"Libanon","country_code":"LB","country_phone":"+961","country_divider":"0","country_status":"1"},"105":{"country_id":"105","country_pos":"105","country_name":"Liberia","country_code":"LR","country_phone":"+231","country_divider":"0","country_status":"1"},"106":{"country_id":"106","country_pos":"106","country_name":"Libyen","country_code":"LY","country_phone":"+218","country_divider":"0","country_status":"1"},"107":{"country_id":"107","country_pos":"107","country_name":"Liechtenstein","country_code":"LI","country_phone":"+423","country_divider":"0","country_status":"1"},"108":{"country_id":"108","country_pos":"108","country_name":"Litauen","country_code":"LT","country_phone":"+370","country_divider":"0","country_status":"1"},"109":{"country_id":"109","country_pos":"109","country_name":"Luxemburg","country_code":"LU","country_phone":"+352","country_divider":"0","country_status":"1"},"110":{"country_id":"110","country_pos":"110","country_name":"Macao","country_code":"MO","country_phone":"+853","country_divider":"0","country_status":"1"},"111":{"country_id":"111","country_pos":"111","country_name":"Madagaskar","country_code":"MG","country_phone":"+261","country_divider":"0","country_status":"1"},"112":{"country_id":"112","country_pos":"112","country_name":"Malawi","country_code":"MW","country_phone":"+265","country_divider":"0","country_status":"1"},"113":{"country_id":"113","country_pos":"113","country_name":"Malaysia","country_code":"MY","country_phone":"+60","country_divider":"0","country_status":"1"},"114":{"country_id":"114","country_pos":"114","country_name":"Malediven","country_code":"MV","country_phone":"+960","country_divider":"0","country_status":"1"},"115":{"country_id":"115","country_pos":"115","country_name":"Mali","country_code":"ML","country_phone":"+223","country_divider":"0","country_status":"1"},"116":{"country_id":"116","country_pos":"116","country_name":"Malta","country_code":"MT","country_phone":"+356","country_divider":"0","country_status":"1"},"117":{"country_id":"117","country_pos":"117","country_name":"Marokko","country_code":"MA","country_phone":"+212","country_divider":"0","country_status":"1"},"118":{"country_id":"118","country_pos":"118","country_name":"Marshall-Inseln","country_code":"MH","country_phone":"+692","country_divider":"0","country_status":"1"},"119":{"country_id":"119","country_pos":"119","country_name":"Mauretanien","country_code":"MR","country_phone":"+222","country_divider":"0","country_status":"1"},"120":{"country_id":"120","country_pos":"120","country_name":"Mauritius","country_code":"MU","country_phone":"+230","country_divider":"0","country_status":"1"},"121":{"country_id":"121","country_pos":"121","country_name":"Mazedonien","country_code":"MK","country_phone":"+389","country_divider":"0","country_status":"1"},"122":{"country_id":"122","country_pos":"122","country_name":"Mexiko","country_code":"MX","country_phone":"+52","country_divider":"0","country_status":"1"},"123":{"country_id":"123","country_pos":"123","country_name":"Mikronesien","country_code":"FM","country_phone":"+691","country_divider":"0","country_status":"1"},"124":{"country_id":"124","country_pos":"124","country_name":"Moldawien","country_code":"MD","country_phone":"+373","country_divider":"0","country_status":"1"},"125":{"country_id":"125","country_pos":"125","country_name":"Monaco","country_code":"MC","country_phone":"+377","country_divider":"0","country_status":"1"},"126":{"country_id":"126","country_pos":"126","country_name":"Mongolei","country_code":"MN","country_phone":"+976","country_divider":"0","country_status":"1"},"127":{"country_id":"127","country_pos":"127","country_name":"Montenegro","country_code":"ME","country_phone":"+382","country_divider":"0","country_status":"1"},"128":{"country_id":"128","country_pos":"128","country_name":"Montserrat","country_code":"MS","country_phone":"+1 664","country_divider":"0","country_status":"1"},"129":{"country_id":"129","country_pos":"129","country_name":"Mosambik","country_code":"MZ","country_phone":"+258","country_divider":"0","country_status":"1"},"130":{"country_id":"130","country_pos":"130","country_name":"Namibia","country_code":"NA","country_phone":"+264","country_divider":"0","country_status":"1"},"131":{"country_id":"131","country_pos":"131","country_name":"Nauru","country_code":"NR","country_phone":"+674","country_divider":"0","country_status":"1"},"132":{"country_id":"132","country_pos":"132","country_name":"Nepal","country_code":"NP","country_phone":"+977","country_divider":"0","country_status":"1"},"133":{"country_id":"133","country_pos":"133","country_name":"Neukaledonien","country_code":"NC","country_phone":"+687","country_divider":"0","country_status":"1"},"134":{"country_id":"134","country_pos":"134","country_name":"Neuseeland","country_code":"NZ","country_phone":"+64","country_divider":"0","country_status":"1"},"135":{"country_id":"135","country_pos":"135","country_name":"Niederlande","country_code":"NL","country_phone":"+31","country_divider":"0","country_status":"1"},"136":{"country_id":"136","country_pos":"136","country_name":"Niger","country_code":"NE","country_phone":"+227","country_divider":"0","country_status":"1"},"137":{"country_id":"137","country_pos":"137","country_name":"Nigeria","country_code":"NG","country_phone":"+234","country_divider":"0","country_status":"1"},"138":{"country_id":"138","country_pos":"138","country_name":"Nikaragua","country_code":"NI","country_phone":"+505","country_divider":"0","country_status":"1"},"139":{"country_id":"139","country_pos":"139","country_name":"Niue","country_code":"NU","country_phone":"+683","country_divider":"0","country_status":"1"},"140":{"country_id":"140","country_pos":"140","country_name":"Nordkorea","country_code":"KP","country_phone":"+850","country_divider":"0","country_status":"1"},"141":{"country_id":"141","country_pos":"141","country_name":"Norfolkinsel","country_code":"NF","country_phone":"+672","country_divider":"0","country_status":"1"},"142":{"country_id":"142","country_pos":"142","country_name":"Norwegen","country_code":"NO","country_phone":"+47","country_divider":"0","country_status":"1"},"143":{"country_id":"143","country_pos":"143","country_name":"N\u00f6rdliche Marianen","country_code":"MP","country_phone":"+1 670","country_divider":"0","country_status":"1"},"144":{"country_id":"144","country_pos":"144","country_name":"Oman","country_code":"OM","country_phone":"+968","country_divider":"0","country_status":"1"},"145":{"country_id":"145","country_pos":"145","country_name":"Osttimor","country_code":"TL","country_phone":"+670","country_divider":"0","country_status":"1"},"146":{"country_id":"146","country_pos":"146","country_name":"Pakistan","country_code":"PK","country_phone":"+92","country_divider":"0","country_status":"1"},"147":{"country_id":"147","country_pos":"147","country_name":"Palau","country_code":"PW","country_phone":"+680","country_divider":"0","country_status":"1"},"148":{"country_id":"148","country_pos":"148","country_name":"Panama","country_code":"PA","country_phone":"+507","country_divider":"0","country_status":"1"},"149":{"country_id":"149","country_pos":"149","country_name":"Papua-Neuguinea","country_code":"PG","country_phone":"+675","country_divider":"0","country_status":"1"},"150":{"country_id":"150","country_pos":"150","country_name":"Paraguay","country_code":"PY","country_phone":"+595","country_divider":"0","country_status":"1"},"151":{"country_id":"151","country_pos":"151","country_name":"Peru","country_code":"PE","country_phone":"+51","country_divider":"0","country_status":"1"},"152":{"country_id":"152","country_pos":"152","country_name":"Philippinen","country_code":"PH","country_phone":"+63","country_divider":"0","country_status":"1"},"153":{"country_id":"153","country_pos":"153","country_name":"Pitcairn","country_code":"PN","country_phone":"+870","country_divider":"0","country_status":"1"},"154":{"country_id":"154","country_pos":"154","country_name":"Polen","country_code":"PL","country_phone":"+48","country_divider":"0","country_status":"1"},"155":{"country_id":"155","country_pos":"155","country_name":"Portugal","country_code":"PT","country_phone":"+351","country_divider":"0","country_status":"1"},"156":{"country_id":"156","country_pos":"156","country_name":"Puerto Rico","country_code":"PR","country_phone":"+1","country_divider":"0","country_status":"1"},"157":{"country_id":"157","country_pos":"157","country_name":"Republik Kongo","country_code":"CG","country_phone":"+242","country_divider":"0","country_status":"1"},"158":{"country_id":"158","country_pos":"158","country_name":"Ruanda","country_code":"RW","country_phone":"+250","country_divider":"0","country_status":"1"},"159":{"country_id":"159","country_pos":"159","country_name":"Rum\u00e4nien","country_code":"RO","country_phone":"+40","country_divider":"0","country_status":"1"},"160":{"country_id":"160","country_pos":"160","country_name":"Russland","country_code":"RU","country_phone":"+7","country_divider":"0","country_status":"1"},"161":{"country_id":"161","country_pos":"161","country_name":"R\u00e9union","country_code":"RE","country_phone":"+262","country_divider":"0","country_status":"1"},"162":{"country_id":"162","country_pos":"162","country_name":"Saint Kitts und Nevis","country_code":"KN","country_phone":"+1","country_divider":"0","country_status":"1"},"163":{"country_id":"163","country_pos":"163","country_name":"Saint-Martin","country_code":"MF","country_phone":"+1 599","country_divider":"0","country_status":"1"},"164":{"country_id":"164","country_pos":"164","country_name":"Sambia","country_code":"ZM","country_phone":"+260","country_divider":"0","country_status":"1"},"165":{"country_id":"165","country_pos":"165","country_name":"Samoa","country_code":"WS","country_phone":"+685","country_divider":"0","country_status":"1"},"166":{"country_id":"166","country_pos":"166","country_name":"San Marino","country_code":"SM","country_phone":"+378","country_divider":"0","country_status":"1"},"167":{"country_id":"167","country_pos":"167","country_name":"Sankt Bartholom\u00e4us","country_code":"BL","country_phone":"+590","country_divider":"0","country_status":"1"},"168":{"country_id":"168","country_pos":"168","country_name":"Sao Tom\u00e9 und Principe","country_code":"ST","country_phone":"+239","country_divider":"0","country_status":"1"},"169":{"country_id":"169","country_pos":"169","country_name":"Saudi-Arabien","country_code":"SA","country_phone":"+966","country_divider":"0","country_status":"1"},"170":{"country_id":"170","country_pos":"170","country_name":"Schweden","country_code":"SE","country_phone":"+46","country_divider":"0","country_status":"1"},"171":{"country_id":"171","country_pos":"171","country_name":"Senegal","country_code":"SN","country_phone":"+221","country_divider":"0","country_status":"1"},"172":{"country_id":"172","country_pos":"172","country_name":"Serbien","country_code":"RS","country_phone":"+381","country_divider":"0","country_status":"1"},"173":{"country_id":"173","country_pos":"173","country_name":"Seychellen","country_code":"SC","country_phone":"+248","country_divider":"0","country_status":"1"},"174":{"country_id":"174","country_pos":"174","country_name":"Sierra Leone","country_code":"SL","country_phone":"+232","country_divider":"0","country_status":"1"},"175":{"country_id":"175","country_pos":"175","country_name":"Simbabwe","country_code":"ZW","country_phone":"+263","country_divider":"0","country_status":"1"},"176":{"country_id":"176","country_pos":"176","country_name":"Singapur","country_code":"SG","country_phone":"+65","country_divider":"0","country_status":"1"},"177":{"country_id":"177","country_pos":"177","country_name":"Slowakei","country_code":"SK","country_phone":"+421","country_divider":"0","country_status":"1"},"178":{"country_id":"178","country_pos":"178","country_name":"Slowenien","country_code":"SI","country_phone":"+386","country_divider":"0","country_status":"1"},"179":{"country_id":"179","country_pos":"179","country_name":"Solomon-Inseln","country_code":"SB","country_phone":"+677","country_divider":"0","country_status":"1"},"180":{"country_id":"180","country_pos":"180","country_name":"Somalia","country_code":"SO","country_phone":"+252","country_divider":"0","country_status":"1"},"181":{"country_id":"181","country_pos":"181","country_name":"Spanien","country_code":"ES","country_phone":"+34","country_divider":"0","country_status":"1"},"182":{"country_id":"182","country_pos":"182","country_name":"Sri Lanka","country_code":"LK","country_phone":"+94","country_divider":"0","country_status":"1"},"183":{"country_id":"183","country_pos":"183","country_name":"St. Helena","country_code":"SH","country_phone":"+290","country_divider":"0","country_status":"1"},"184":{"country_id":"184","country_pos":"184","country_name":"St. Lucia","country_code":"LC","country_phone":"+1","country_divider":"0","country_status":"1"},"185":{"country_id":"185","country_pos":"185","country_name":"St. Pierre und Miquelon","country_code":"PM","country_phone":"+508","country_divider":"0","country_status":"1"},"186":{"country_id":"186","country_pos":"186","country_name":"St. Vincent und die Grenadinen","country_code":"VC","country_phone":"+1","country_divider":"0","country_status":"1"},"187":{"country_id":"187","country_pos":"187","country_name":"Sudan","country_code":"SD","country_phone":"+249","country_divider":"0","country_status":"1"},"188":{"country_id":"188","country_pos":"188","country_name":"Suriname","country_code":"SR","country_phone":"+597","country_divider":"0","country_status":"1"},"189":{"country_id":"189","country_pos":"189","country_name":"Swasiland","country_code":"SZ","country_phone":"+268","country_divider":"0","country_status":"1"},"190":{"country_id":"190","country_pos":"190","country_name":"Syrien","country_code":"SY","country_phone":"+963","country_divider":"0","country_status":"1"},"191":{"country_id":"191","country_pos":"191","country_name":"S\u00fcdafrika","country_code":"ZA","country_phone":"+27","country_divider":"0","country_status":"1"},"192":{"country_id":"192","country_pos":"192","country_name":"S\u00fcdkorea","country_code":"KR","country_phone":"+82","country_divider":"0","country_status":"1"},"193":{"country_id":"193","country_pos":"193","country_name":"S\u00fcdsudan","country_code":"SS","country_phone":"+211","country_divider":"0","country_status":"1"},"194":{"country_id":"194","country_pos":"194","country_name":"Tadschikistan","country_code":"TJ","country_phone":"+992","country_divider":"0","country_status":"1"},"195":{"country_id":"195","country_pos":"195","country_name":"Taiwan","country_code":"TW","country_phone":"+886","country_divider":"0","country_status":"1"},"196":{"country_id":"196","country_pos":"196","country_name":"Tansania","country_code":"TZ","country_phone":"+255","country_divider":"0","country_status":"1"},"197":{"country_id":"197","country_pos":"197","country_name":"Thailand","country_code":"TH","country_phone":"+66","country_divider":"0","country_status":"1"},"198":{"country_id":"198","country_pos":"198","country_name":"Togo","country_code":"TG","country_phone":"+228","country_divider":"0","country_status":"1"},"199":{"country_id":"199","country_pos":"199","country_name":"Tokelau","country_code":"TK","country_phone":"+690","country_divider":"0","country_status":"1"},"200":{"country_id":"200","country_pos":"200","country_name":"Trinidad und Tobago","country_code":"TT","country_phone":"+1","country_divider":"0","country_status":"1"},"201":{"country_id":"201","country_pos":"201","country_name":"Tschechien","country_code":"CZ","country_phone":"+420","country_divider":"0","country_status":"1"},"202":{"country_id":"202","country_pos":"202","country_name":"Tunesien","country_code":"TN","country_phone":"+216","country_divider":"0","country_status":"1"},"203":{"country_id":"203","country_pos":"203","country_name":"Turkmenistan","country_code":"TM","country_phone":"+993","country_divider":"0","country_status":"1"},"204":{"country_id":"204","country_pos":"204","country_name":"Tuwalu","country_code":"TV","country_phone":"+688","country_divider":"0","country_status":"1"},"205":{"country_id":"205","country_pos":"205","country_name":"T\u00fcrkei","country_code":"TR","country_phone":"+90","country_divider":"0","country_status":"1"},"206":{"country_id":"206","country_pos":"206","country_name":"Uganda","country_code":"UG","country_phone":"+256","country_divider":"0","country_status":"1"},"207":{"country_id":"207","country_pos":"207","country_name":"Ukraine","country_code":"UA","country_phone":"+380","country_divider":"0","country_status":"1"},"208":{"country_id":"208","country_pos":"208","country_name":"Ungarn","country_code":"HU","country_phone":"+36","country_divider":"0","country_status":"1"},"209":{"country_id":"209","country_pos":"209","country_name":"Uruguay","country_code":"UY","country_phone":"+598","country_divider":"0","country_status":"1"},"210":{"country_id":"210","country_pos":"210","country_name":"Usbekistan","country_code":"UZ","country_phone":"+998","country_divider":"0","country_status":"1"},"211":{"country_id":"211","country_pos":"211","country_name":"Vanuatu","country_code":"VU","country_phone":"+678","country_divider":"0","country_status":"1"},"212":{"country_id":"212","country_pos":"212","country_name":"Vatikanstadt","country_code":"VA","country_phone":"+39","country_divider":"0","country_status":"0"},"213":{"country_id":"213","country_pos":"213","country_name":"Venezuela","country_code":"VE","country_phone":"+58","country_divider":"0","country_status":"1"},"214":{"country_id":"214","country_pos":"214","country_name":"Vereinigte Arabische Emirate","country_code":"AE","country_phone":"+971","country_divider":"0","country_status":"1"},"215":{"country_id":"215","country_pos":"215","country_name":"Vereinigte Staaten","country_code":"US","country_phone":"+1","country_divider":"0","country_status":"1"},"216":{"country_id":"216","country_pos":"216","country_name":"Vietnam","country_code":"VN","country_phone":"+84","country_divider":"0","country_status":"1"},"217":{"country_id":"217","country_pos":"217","country_name":"Wei\u00dfrussland","country_code":"BY","country_phone":"+375","country_divider":"0","country_status":"1"},"218":{"country_id":"218","country_pos":"218","country_name":"Westsahara","country_code":"EH","country_phone":"+212","country_divider":"0","country_status":"1"},"219":{"country_id":"219","country_pos":"219","country_name":"Zentralafrikanische Republik","country_code":"CF","country_phone":"+236","country_divider":"0","country_status":"1"},"220":{"country_id":"220","country_pos":"220","country_name":"Zypern","country_code":"CY","country_phone":"+357","country_divider":"0","country_status":"1"},"221":{"country_id":"221","country_pos":"221","country_name":"\u00c4gypten","country_code":"EG","country_phone":"+20","country_divider":"0","country_status":"1"},"222":{"country_id":"222","country_pos":"222","country_name":"\u00c4quatorialguinea","country_code":"GQ","country_phone":"+240","country_divider":"0","country_status":"1"},"223":{"country_id":"223","country_pos":"223","country_name":"\u00c4thiopien","country_code":"ET","country_phone":"+251","country_divider":"0","country_status":"1"}}