Zusammenfassung
Bitte überprüfen Sie Ihre Angaben
Kreuzfahrt
Veranstalter
MSC Cruises
Schiff
MSC Divina
Route
2 Nächte - ab Barcelona bis Genua
Reisetermin
01.06.23 - 03.06.23
Reisedauer
2 Nächte
Ändern
Tarif & Kabine
Tarif
Kategorie
Kabinen-Code
Kabinennnummer
Ändern
An & Abreise
Anreise
Abreise
Reisepreis
Übersicht
Ihre Rechnung erhalten Sie direkt vom Reiseveranstalter MSC Cruises. Nach Erhalt Ihrer Rechnung können Sie ganz bequem per Überweisung direkt an den Reiseveranstalter zahlen.
Ändern
Reiseanmelder
Name
Anschrift
Telefon
E-Mail
MSC Divina

Die von Sophia Loren inspirierte MSC Divina bietet ihren Gästen die Eleganz und den Glamour des goldenen Kreuzfahrt- Zeitalters und setzt neue Maßstäbe in puncto Umweltfreundlichkeit. An Bord erwarten Sie moderner Komfort, vielfältige Sportmöglichkeiten, tolle Freizeiteinrichtungen und erstklassige Unterhaltung ? damit jeder Gast an Bord eine wundervolle Zeit verbringt.

MÖGLICHKEITEN AN BORD

Unterhaltung & Freizeit

Zu ihren besonderen Ausstattungen gehören unter anderem eine gepflasterte Piazza, ein Casino Veneziano und ein Pantheon-Theater in Broadway-Größe. Von den eleganten, mit Swarovski-Glas verzierten Treppen bis zum Infinity Pool, der nahtlos mit der Weite des Ozeans zu verschmelzen scheint, strahlt die MSC Divina unvergleichliche Exklusivität aus.

Spa & Entspannung

In unserem großartigen MSC Aurea Spa erwartet Sie eine verlockende Auswahl an Massagen und Wellnessbehandlungen. Zum Spa gehört außerdem das exklusive Top 18-Sonnendeck. Hier genießen Sie einen wundervollen Blick auf das Meer, engagierten Spa Service und eine Bar, die Sie mit kostenlosen Fruchtspießen verwöhnt.

MSC Yacht Club

Entdecken Sie mit unserem MSC Yacht Club unser exklusives ?Schiff-im-Schiff? Konzept mit einem 24 Stunden Butler Service. Die Sophia Loren Royal Suite auf Deck 16 wurde mithilfe der Filmdiva gestaltet. Hier finden Sie sogar eine Nachbildung ihres Schminktisches.

Kabinen & Suiten

Wählen Sie zwischen unterschiedlichen Kabinentypen Ihre Kabine aus: Innenkabinen, Kabinen mit Meerblick, Balkonkabinen, geräumigen Suiten oder Familienkabinen mit Verbindungstür.

Unterhaltung

Jeder Tag an Bord der MSC Divina ist reich an Unterhaltungsmöglichkeiten und Aktivitäten aller Art und dies gilt auch für die Nacht. Neben dem großzügigen Theater, dem glamourösen Kasino und der eleganten Kunstgalerie gibt es Hightech-Einrichtungen wie zum Beispiel ein Internet Café, Videospiele und einen Formel-1-Simulator in Originalgröße.

Pantheon Theater
Casino Veneziano
F1 Simulator
Cyber Cafe
Virtual World
Galleria D'Arte

Restaurants & Buffet

Eine Auswahl an verschiedenen Restaurants verspricht für jeden Geschmack etwas ganz Besonderes, von saftigen Steaks im Butcher's Cut bis hin zur köstlichen Fusionsküche im Galaxy Restaurant. MSC Yacht Club Gäste können das exklusive Villa Rossa Panoramarestaurant genießen.

Bars & Lounges

Entdecken Sie die große Auswahl an Bars und Lounges an Bord, die Erfrischung und Entspannung in angenehmer Atmosphäre bieten. Gäste des MSC Yacht Clubs können darüber hinaus die Privatsphäre der exklusiven Top Sail Lounge und The One Bar genießen.

Black and white Lounge Theater
Silver Lounge Bar
MSC Divina Bar
Caffe Italia
Sports Bar Bowling
Golden Jazz Bar
The Cigar Lounge
Le Sirene Bar
The One Bar
Top Sail Lounge

Für Sie inklusive

Kreuzfahrt in der gebuchten Kabinenkategorie
Deutschsprachige Bordreiseleitung, Bordinformationsbroschüre
Kinderbetreuung von 3-17 Jahre - Altersgerechte Unterhaltung und Verpflegung
Teilnahme an Bordveranstaltungen und Nutzung der Schiffseinrichtung
MSC for Me ( wo verfügbar )
Gepäcktransport bei Ein- und Ausschiffung
Alle Hafensteuern und Gebühren
Hotel Servicegebühr
Kapitänsempfang mit Gala-Dinner
Alle Mahlzeiten (Spezialitätenrestaurants gegen Aufpreis)
Kaffee, Tee, Wasser und Milch im Buffetbereich

Woran Sie noch denken sollten

Reiserücktrittskostenversicherung
Persönliche Ausgaben, wie z.B. Getränke, Landausflüge, Wellness etc.
Servicegebühr an Bord - Bei allen Rechnungen für Getränke wird Ihrem Bordkonto automatisch eine Service-Gebühr von 15 % belastet
Reisebedingungen
%offerPromo%
%cabinCategory% (%cabinCode%)
%price%
%offerOutbound%
%offerInbound%
%offerPromo%
%cabinCategory% (%cabinCode%)
%price%
%offerParameter%
%offerPricing%
%offerOutbound%
%offerInbound%
zurück zur Übersicht
%paxKey%. Reiseteilnehmer
(%paxCatDe%)
Alle Angaben müssen den gültigen Ausweisdokumenten entsprechen.
%paxKey%. Reiseteilnehmer
(%paxCatDe%)
Alle Angaben müssen den gültigen Ausweisdokumenten entsprechen.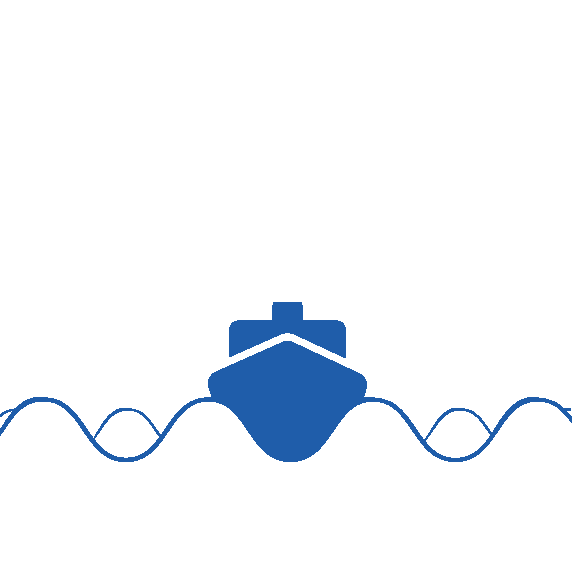 Einen Augenblick bitte. Verfügbarkeit wird überprüft.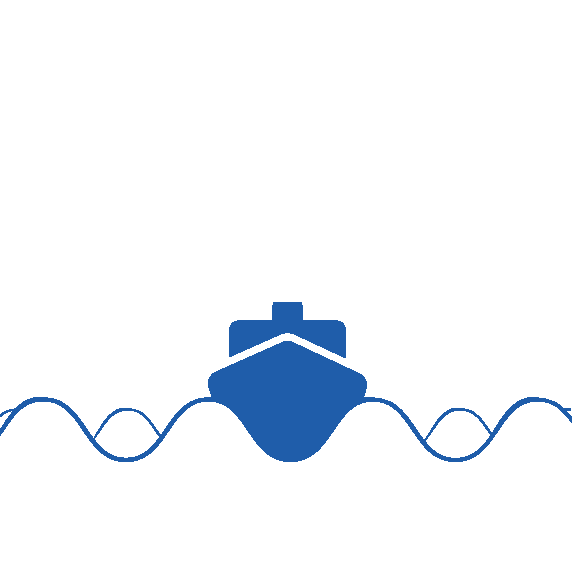 Tarif verfügbar. Kabinen werden geladen.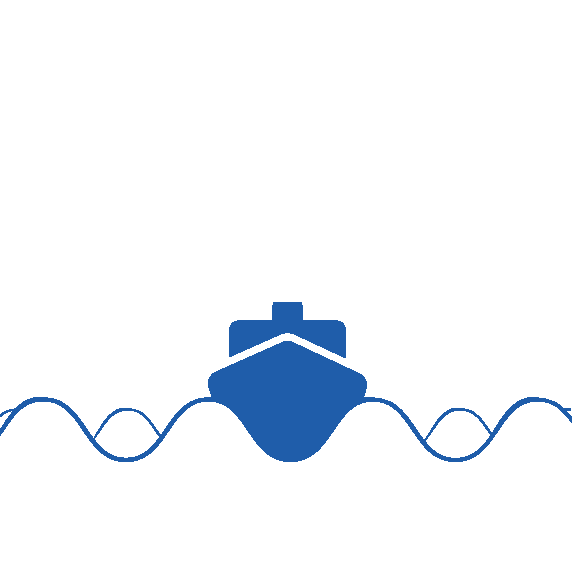 Hier dann die Daten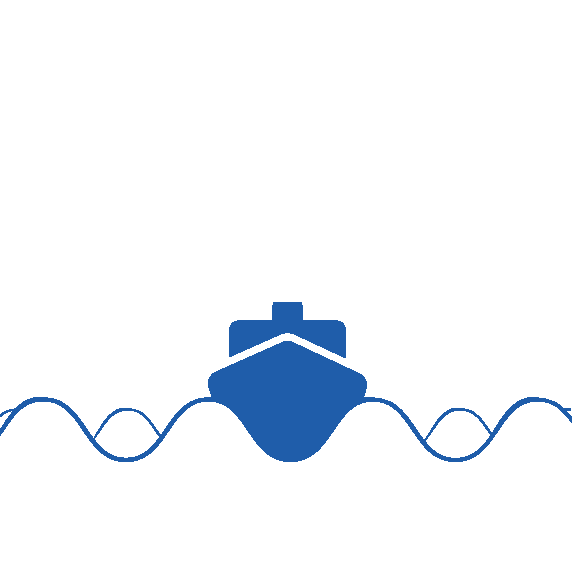 Einen Augenblick bitte. Wir überprüfen Ihre Daten.
{"cruise_id":"66-230601-2","cruise_type":"sea","ship_id":"125","itinerary_id":"66-230601-2","itinerary_cluster":"0","cruise_source":"2","cruise_start":"2023-06-01","cruise_end":"2023-06-03","cruise_price_min":"109","cruise_cms":null,"cruise_cms_card":null,"cruise_duration":"2","itinerary":{"itinerary_id":"66-230601-2","cruise_type":"sea","itinerary_cluster":"0","company_id":"11","ship_id":"125","cruise_source":"2","cruise_flight":"0","itinerary_name":"2 Nächte - ab Barcelona bis Genua","itinerary_port_start":"ESBCN","itinerary_port_end":"ITGOA","itinerary_ports":"Barcelona, Genua","itinerary_items":"[\u0022ESBCN\u0022,\u0022ITGOA\u0022]","itinerary_days":"2","itinerary_cms":null},"company":{"company_id":"11","company_key":"msc-cruises","company_id_inquiry":"20","s3_key":"msc-cruises","company_ibe":"on","company_ibe_toggle":"on","cruise_type":"sea","company_id_xmlteam":"15","company_code_xmlteam":"MSC","company_name":"MSC Cruises","company_agency_number":"DE71907","company_commission_cabin":"11.00","company_commission_transport":"11.00","company_commission_insurance":"0.00","company_url":"https:\/\/www.msccruises.de\/","company_instagram":null,"company_youtube":null,"company_facebook":null,"company_pinterest":null,"company_twitter":null,"company_contact_person":null,"company_contact_email":null,"company_contact_phone":null,"company_contact_mobile":null,"company_topbar":"off","company_topbar_text":null,"company_topbar_link":null,"company_logo":"https:\/\/files.ahoi-schiff.de\/logo\/msc-cruises.png","company_logo_webp":null,"company_logo_ratio":"2.50","company_logo_height":"40","company_logo_xmlteam":"\/\/media.xmlteam.de\/files\/msc-kreuzfahrten\/logo\/logo-klein-msc.png","company_notifications_html_docs":{"0":{"label":"Allgemeine Reisebedingungen Pauschalreise von MSC","url":"https:\/\/www.msccruises.de\/-\/media\/germany\/documents\/agb-deu\/allgemeine_reisebedingungen_pauschalreise_world_23_ab24jan22.pdf"},"1":{"label":"AGB von MSC","url":"https:\/\/www.mscbook.com\/shop\/TermsAndConditions?catalogId=10001\u0026langId=-3\u0026storeId=10256"}},"company_pos":null,"company_top":"1","company_date":"2021-02-03 15:59:09","company_date_update":"2023-02-17 13:11:48"},"ship":{"ship_id":"125","ship_key":"msc-divina","ship_code":"DI","ship_name":"MSC Divina","ship_power":"diesel","s3_key":"msc-divina","cruise_type":"sea","ship_status":"on","ship_id_xmlteam":"66","company_id":"11","ship_text":"\u003C!-- \u003Cp\u003EZeitlose Eleganz und modernster Komfort zeichnen die 2012 getaufte MSC Divina aus. Zusammen mit den Schwesterschiffen MSC Fantasia, MSC Splendida und der MSC Preziosa gehört sie zur neuesten Generation der MSC Schiffe.\u003C\/p\u003E\u003Cp\u003EGenießen Sie die Weite des Meeres vom Luxus eines privaten Balkones aus, den weit über die Hälfte der 1751 Kabinen bietet.\u003C\/p\u003E\u003Cp\u003EEin einzigartigen First Class Bereich bietet an Bord der Divina der MSC Yacht Club. Ein privates Pooldeck, eine Yacht Club Lounge, 24 Stunden Butler Service sowie ein exklusives MSC Yacht Club Restaurant sind einige der Annehmlichkeiten, die den Gästen der 69 Yacht Club Suiten hier zur Verfügung stehen.\u003C\/p\u003E\u003Cp\u003ENeben den beiden Hauptpools, einer davon überdacht, sowie den Whirlpools können Sonnenhungrige den unglaublichen Infinity Pool genießen. In unvergleichlicher Lage auf dem obersten Deck und nur für Erwachsene befindet sich das "Top 18" Sonnendeck. Neben viel Platz und einem traumhaftem Meerblick bietet es einen speziellen Spa-Service und ein reichhaltiges Bar Menü.\u003C\/p\u003E\u003Cp\u003EKinder kommen im Aquapark, auf der Wasserrutsche oder im Miniclub auf ihre Kosten, Langweile kommt hier keine auf. Entspannung pur bietet der 1700qm große Wellnessbereich MSC Aurea Spa, der mit Massagen, Saunen und Dampfbädern keine Wünsche offen lässt.\u003C\/p\u003E\u003Cp\u003EMit feinster mediterraner Küche werden Sie in den beiden Hauptrestaurants verwöhnt und fast rund um die Uhr ist das Buffetrestaurant für Sie geöffnet. Leckeres Tex Mex Essen erhalten Sie im Sacramento Tex Mex Restaurant.\u003Cbr\u003E So glamourös wie die Taufpatin Sophia Loren ist die mit tausenden Swarowski Kristallen verzierte Treppe im weitläufigen Atrium der MSC Divina.\u003C\/p\u003E\u003Cp\u003EGenießen Sie auf der italienischen Piazza ein leckeres Eis. Besuchen Sie eine atemberaubende Show im Theater mit Broadway Ausmaßen. Versuchen Sie Ihr Glück im Casino Veneziano. Sehen Sie eine Film im 4D Kino. Oder Sie verbringen einen Abend in einer der unzähligen Bars. Die Auswahl an Freizeitaktivitäten ist an Bord der MSC Divina riesengroß.\u003C\/p\u003E\u003Cp\u003EErleben Sie das Mittelmeer, wie Sie es noch nie erlebt haben, auf einem Schiff von MSC Kreuzfahrten mit der Schönheit einer echten Diva!\u003C\/p\u003E --\u003E\r\n\u003Cp\u003EDie von Sophia Loren inspirierte MSC Divina bietet ihren G\u0026auml;sten die Eleganz und den Glamour des goldenen Kreuzfahrt- Zeitalters und setzt neue Ma\u0026szlig;st\u0026auml;be in puncto Umweltfreundlichkeit. An Bord erwarten Sie moderner Komfort, vielf\u0026auml;ltige Sportm\u0026ouml;glichkeiten, tolle Freizeiteinrichtungen und erstklassige Unterhaltung ? damit jeder Gast an Bord eine wundervolle Zeit verbringt.\u003C\/p\u003E\r\n\u003Ch4\u003EM\u0026Ouml;GLICHKEITEN AN BORD\u003C\/h4\u003E\r\n\u003Cp\u003E\u003Cstrong\u003EUnterhaltung \u0026amp; Freizeit \u003C\/strong\u003E\u003C\/p\u003E\r\n\u003Cp\u003EZu ihren besonderen Ausstattungen geh\u0026ouml;ren unter anderem eine gepflasterte Piazza, ein Casino Veneziano und ein Pantheon-Theater in Broadway-Gr\u0026ouml;\u0026szlig;e. Von den eleganten, mit Swarovski-Glas verzierten Treppen bis zum Infinity Pool, der nahtlos mit der Weite des Ozeans zu verschmelzen scheint, strahlt die MSC Divina unvergleichliche Exklusivit\u0026auml;t aus.\u003C\/p\u003E\r\n\u003Cp\u003E\u003Cstrong\u003ESpa \u0026amp; Entspannung\u003C\/strong\u003E\u003C\/p\u003E\r\n\u003Cp\u003EIn unserem gro\u0026szlig;artigen MSC Aurea Spa erwartet Sie eine verlockende Auswahl an Massagen und Wellnessbehandlungen. Zum Spa geh\u0026ouml;rt au\u0026szlig;erdem das exklusive Top 18-Sonnendeck. Hier genie\u0026szlig;en Sie einen wundervollen Blick auf das Meer, engagierten Spa Service und eine Bar, die Sie mit kostenlosen Fruchtspie\u0026szlig;en verw\u0026ouml;hnt.\u003C\/p\u003E\r\n\u003Cp\u003E\u003Cstrong\u003EMSC Yacht Club\u003C\/strong\u003E\u003C\/p\u003E\r\n\u003Cp\u003EEntdecken Sie mit unserem MSC Yacht Club unser exklusives ?Schiff-im-Schiff? Konzept mit einem 24 Stunden Butler Service. Die Sophia Loren Royal Suite auf Deck 16 wurde mithilfe der Filmdiva gestaltet. Hier finden Sie sogar eine Nachbildung ihres Schminktisches.\u003C\/p\u003E\r\n\u003Ch4\u003EKabinen \u0026amp; Suiten\u003C\/h4\u003E\r\n\u003Cp\u003EW\u0026auml;hlen Sie zwischen unterschiedlichen Kabinentypen Ihre Kabine aus: Innenkabinen, Kabinen mit Meerblick, Balkonkabinen, ger\u0026auml;umigen Suiten oder Familienkabinen mit Verbindungst\u0026uuml;r.\u003C\/p\u003E\r\n\u003Ch4\u003EUnterhaltung\u003C\/h4\u003E\r\n\u003Cp\u003EJeder Tag an Bord der MSC Divina ist reich an Unterhaltungsm\u0026ouml;glichkeiten und Aktivit\u0026auml;ten aller Art und dies gilt auch f\u0026uuml;r die Nacht. Neben dem gro\u0026szlig;z\u0026uuml;gigen Theater, dem glamour\u0026ouml;sen Kasino und der eleganten Kunstgalerie gibt es Hightech-Einrichtungen wie zum Beispiel ein Internet Caf\u0026eacute;, Videospiele und einen Formel-1-Simulator in Originalgr\u0026ouml;\u0026szlig;e.\u003C\/p\u003E\r\n\u003Cul\u003E\r\n\u003Cli\u003EPantheon Theater\u003C\/li\u003E\r\n\u003Cli\u003ECasino Veneziano\u003C\/li\u003E\r\n\u003Cli\u003EF1 Simulator\u003C\/li\u003E\r\n\u003Cli\u003ECyber Cafe\u003C\/li\u003E\r\n\u003Cli\u003EVirtual World\u003C\/li\u003E\r\n\u003Cli\u003EGalleria D\u0027Arte\u003C\/li\u003E\r\n\u003C\/ul\u003E\r\n\u003Ch4\u003ERestaurants \u0026amp; Buffet\u003C\/h4\u003E\r\n\u003Cp\u003EEine Auswahl an verschiedenen Restaurants verspricht f\u0026uuml;r jeden Geschmack etwas ganz Besonderes, von saftigen Steaks im Butcher\u0027s Cut bis hin zur k\u0026ouml;stlichen Fusionsk\u0026uuml;che im Galaxy Restaurant. MSC Yacht Club G\u0026auml;ste k\u0026ouml;nnen das exklusive Villa Rossa Panoramarestaurant genie\u0026szlig;en.\u003C\/p\u003E\r\n\u003Ch4\u003EBars \u0026amp; Lounges\u003C\/h4\u003E\r\n\u003Cp\u003EEntdecken Sie die gro\u0026szlig;e Auswahl an Bars und Lounges an Bord, die Erfrischung und Entspannung in angenehmer Atmosph\u0026auml;re bieten. G\u0026auml;ste des MSC Yacht Clubs k\u0026ouml;nnen dar\u0026uuml;ber hinaus die Privatsph\u0026auml;re der exklusiven Top Sail Lounge und The One Bar genie\u0026szlig;en.\u003C\/p\u003E\r\n\u003Cul\u003E\r\n\u003Cli\u003EBlack and white Lounge Theater\u003C\/li\u003E\r\n\u003Cli\u003ESilver Lounge Bar\u003C\/li\u003E\r\n\u003Cli\u003EMSC Divina Bar\u003C\/li\u003E\r\n\u003Cli\u003ECaffe Italia\u003C\/li\u003E\r\n\u003Cli\u003ESports Bar Bowling\u003C\/li\u003E\r\n\u003Cli\u003EGolden Jazz Bar\u003C\/li\u003E\r\n\u003Cli\u003EThe Cigar Lounge\u003C\/li\u003E\r\n\u003Cli\u003ELe Sirene Bar\u003C\/li\u003E\r\n\u003Cli\u003EThe One Bar\u003C\/li\u003E\r\n\u003Cli\u003ETop Sail Lounge\u003C\/li\u003E\r\n\u003C\/ul\u003E","ship_text_api":"\u003C!-- \u003Cp\u003EZeitlose Eleganz und modernster Komfort zeichnen die 2012 getaufte MSC Divina aus. Zusammen mit den Schwesterschiffen MSC Fantasia, MSC Splendida und der MSC Preziosa gehört sie zur neuesten Generation der MSC Schiffe.\u003C\/p\u003E\u003Cp\u003EGenießen Sie die Weite des Meeres vom Luxus eines privaten Balkones aus, den weit über die Hälfte der 1751 Kabinen bietet.\u003C\/p\u003E\u003Cp\u003EEin einzigartigen First Class Bereich bietet an Bord der Divina der MSC Yacht Club. Ein privates Pooldeck, eine Yacht Club Lounge, 24 Stunden Butler Service sowie ein exklusives MSC Yacht Club Restaurant sind einige der Annehmlichkeiten, die den Gästen der 69 Yacht Club Suiten hier zur Verfügung stehen.\u003C\/p\u003E\u003Cp\u003ENeben den beiden Hauptpools, einer davon überdacht, sowie den Whirlpools können Sonnenhungrige den unglaublichen Infinity Pool genießen. In unvergleichlicher Lage auf dem obersten Deck und nur für Erwachsene befindet sich das "Top 18" Sonnendeck. Neben viel Platz und einem traumhaftem Meerblick bietet es einen speziellen Spa-Service und ein reichhaltiges Bar Menü.\u003C\/p\u003E\u003Cp\u003EKinder kommen im Aquapark, auf der Wasserrutsche oder im Miniclub auf ihre Kosten, Langweile kommt hier keine auf. Entspannung pur bietet der 1700qm große Wellnessbereich MSC Aurea Spa, der mit Massagen, Saunen und Dampfbädern keine Wünsche offen lässt.\u003C\/p\u003E\u003Cp\u003EMit feinster mediterraner Küche werden Sie in den beiden Hauptrestaurants verwöhnt und fast rund um die Uhr ist das Buffetrestaurant für Sie geöffnet. Leckeres Tex Mex Essen erhalten Sie im Sacramento Tex Mex Restaurant.\u003Cbr\u003E So glamourös wie die Taufpatin Sophia Loren ist die mit tausenden Swarowski Kristallen verzierte Treppe im weitläufigen Atrium der MSC Divina.\u003C\/p\u003E\u003Cp\u003EGenießen Sie auf der italienischen Piazza ein leckeres Eis. Besuchen Sie eine atemberaubende Show im Theater mit Broadway Ausmaßen. Versuchen Sie Ihr Glück im Casino Veneziano. Sehen Sie eine Film im 4D Kino. Oder Sie verbringen einen Abend in einer der unzähligen Bars. Die Auswahl an Freizeitaktivitäten ist an Bord der MSC Divina riesengroß.\u003C\/p\u003E\u003Cp\u003EErleben Sie das Mittelmeer, wie Sie es noch nie erlebt haben, auf einem Schiff von MSC Kreuzfahrten mit der Schönheit einer echten Diva!\u003C\/p\u003E --\u003E\r\n\u003Cp\u003EDie von Sophia Loren inspirierte MSC Divina bietet ihren G\u0026auml;sten die Eleganz und den Glamour des goldenen Kreuzfahrt- Zeitalters und setzt neue Ma\u0026szlig;st\u0026auml;be in puncto Umweltfreundlichkeit. An Bord erwarten Sie moderner Komfort, vielf\u0026auml;ltige Sportm\u0026ouml;glichkeiten, tolle Freizeiteinrichtungen und erstklassige Unterhaltung ? damit jeder Gast an Bord eine wundervolle Zeit verbringt.\u003C\/p\u003E\r\n\u003Ch4\u003EM\u0026Ouml;GLICHKEITEN AN BORD\u003C\/h4\u003E\r\n\u003Cp\u003E\u003Cstrong\u003EUnterhaltung \u0026amp; Freizeit \u003C\/strong\u003E\u003C\/p\u003E\r\n\u003Cp\u003EZu ihren besonderen Ausstattungen geh\u0026ouml;ren unter anderem eine gepflasterte Piazza, ein Casino Veneziano und ein Pantheon-Theater in Broadway-Gr\u0026ouml;\u0026szlig;e. Von den eleganten, mit Swarovski-Glas verzierten Treppen bis zum Infinity Pool, der nahtlos mit der Weite des Ozeans zu verschmelzen scheint, strahlt die MSC Divina unvergleichliche Exklusivit\u0026auml;t aus.\u003C\/p\u003E\r\n\u003Cp\u003E\u003Cstrong\u003ESpa \u0026amp; Entspannung\u003C\/strong\u003E\u003C\/p\u003E\r\n\u003Cp\u003EIn unserem gro\u0026szlig;artigen MSC Aurea Spa erwartet Sie eine verlockende Auswahl an Massagen und Wellnessbehandlungen. Zum Spa geh\u0026ouml;rt au\u0026szlig;erdem das exklusive Top 18-Sonnendeck. Hier genie\u0026szlig;en Sie einen wundervollen Blick auf das Meer, engagierten Spa Service und eine Bar, die Sie mit kostenlosen Fruchtspie\u0026szlig;en verw\u0026ouml;hnt.\u003C\/p\u003E\r\n\u003Cp\u003E\u003Cstrong\u003EMSC Yacht Club\u003C\/strong\u003E\u003C\/p\u003E\r\n\u003Cp\u003EEntdecken Sie mit unserem MSC Yacht Club unser exklusives ?Schiff-im-Schiff? Konzept mit einem 24 Stunden Butler Service. Die Sophia Loren Royal Suite auf Deck 16 wurde mithilfe der Filmdiva gestaltet. Hier finden Sie sogar eine Nachbildung ihres Schminktisches.\u003C\/p\u003E\r\n\u003Ch4\u003EKabinen \u0026amp; Suiten\u003C\/h4\u003E\r\n\u003Cp\u003EW\u0026auml;hlen Sie zwischen unterschiedlichen Kabinentypen Ihre Kabine aus: Innenkabinen, Kabinen mit Meerblick, Balkonkabinen, ger\u0026auml;umigen Suiten oder Familienkabinen mit Verbindungst\u0026uuml;r.\u003C\/p\u003E\r\n\u003Ch4\u003EUnterhaltung\u003C\/h4\u003E\r\n\u003Cp\u003EJeder Tag an Bord der MSC Divina ist reich an Unterhaltungsm\u0026ouml;glichkeiten und Aktivit\u0026auml;ten aller Art und dies gilt auch f\u0026uuml;r die Nacht. Neben dem gro\u0026szlig;z\u0026uuml;gigen Theater, dem glamour\u0026ouml;sen Kasino und der eleganten Kunstgalerie gibt es Hightech-Einrichtungen wie zum Beispiel ein Internet Caf\u0026eacute;, Videospiele und einen Formel-1-Simulator in Originalgr\u0026ouml;\u0026szlig;e.\u003C\/p\u003E\r\n\u003Cul\u003E\r\n\u003Cli\u003EPantheon Theater\u003C\/li\u003E\r\n\u003Cli\u003ECasino Veneziano\u003C\/li\u003E\r\n\u003Cli\u003EF1 Simulator\u003C\/li\u003E\r\n\u003Cli\u003ECyber Cafe\u003C\/li\u003E\r\n\u003Cli\u003EVirtual World\u003C\/li\u003E\r\n\u003Cli\u003EGalleria D\u0027Arte\u003C\/li\u003E\r\n\u003C\/ul\u003E\r\n\u003Ch4\u003ERestaurants \u0026amp; Buffet\u003C\/h4\u003E\r\n\u003Cp\u003EEine Auswahl an verschiedenen Restaurants verspricht f\u0026uuml;r jeden Geschmack etwas ganz Besonderes, von saftigen Steaks im Butcher\u0027s Cut bis hin zur k\u0026ouml;stlichen Fusionsk\u0026uuml;che im Galaxy Restaurant. MSC Yacht Club G\u0026auml;ste k\u0026ouml;nnen das exklusive Villa Rossa Panoramarestaurant genie\u0026szlig;en.\u003C\/p\u003E\r\n\u003Ch4\u003EBars \u0026amp; Lounges\u003C\/h4\u003E\r\n\u003Cp\u003EEntdecken Sie die gro\u0026szlig;e Auswahl an Bars und Lounges an Bord, die Erfrischung und Entspannung in angenehmer Atmosph\u0026auml;re bieten. G\u0026auml;ste des MSC Yacht Clubs k\u0026ouml;nnen dar\u0026uuml;ber hinaus die Privatsph\u0026auml;re der exklusiven Top Sail Lounge und The One Bar genie\u0026szlig;en.\u003C\/p\u003E\r\n\u003Cul\u003E\r\n\u003Cli\u003EBlack and white Lounge Theater\u003C\/li\u003E\r\n\u003Cli\u003ESilver Lounge Bar\u003C\/li\u003E\r\n\u003Cli\u003EMSC Divina Bar\u003C\/li\u003E\r\n\u003Cli\u003ECaffe Italia\u003C\/li\u003E\r\n\u003Cli\u003ESports Bar Bowling\u003C\/li\u003E\r\n\u003Cli\u003EGolden Jazz Bar\u003C\/li\u003E\r\n\u003Cli\u003EThe Cigar Lounge\u003C\/li\u003E\r\n\u003Cli\u003ELe Sirene Bar\u003C\/li\u003E\r\n\u003Cli\u003EThe One Bar\u003C\/li\u003E\r\n\u003Cli\u003ETop Sail Lounge\u003C\/li\u003E\r\n\u003C\/ul\u003E","ship_text_data":"\u003Cdiv\u003EDie \u003Cb\u003EMSC Divina\u003C\/b\u003E - eine Ozean-Schönheit, die Eleganz und Anmut versprüht. Das von Schauspiel-Ikone Sophia Loren inspirierte Schiff begeistert seine Gäste seit 2012. Die wichtigsten Daten im Überblick:\u003Cbr\u003E\u003Cul\u003E\u003Cli\u003ETaufe \u0026amp; Jungfernfahrt: 2012\u003C\/li\u003E\u003Cli\u003ELänge: 333 m\u003C\/li\u003E\u003Cli\u003EBreite: 37 m\u003C\/li\u003E\u003Cli\u003EGeschwindigkeit: 23,7 Knoten\u003C\/li\u003E\u003Cli\u003E18 Decks, davon 14 Passagierdecks\u003C\/li\u003E\u003Cli\u003E\u003Cspan\u003E4.345\u003C\/span\u003E Passagiere passen an Bord\u003C\/li\u003E\u003C\/ul\u003E\u003C\/div\u003E","ship_text_gastro":"\u003Cdiv\u003EGenießen Sie auf der MSC Divina köstliche und exquisite Speisen aus aller Welt. Ob Buffet oder A-la-Carte: Hier erwarten Sie\r\nkreative Gerichte für jeden Geschmack. Das Buffet ist zum Frühstück, Mittag- und Abendessen sowie für Snacks bis spät in die Nacht geöffnet.\u003C\/div\u003E\u003Cdiv\u003E\u003Cb\u003E\u003Cbr\u003ERestaurants:\u003C\/b\u003E Amerikanisches Steak House Butcher\u0027s Cut | Buffetrestaurants Calumet und Manitou | Sushirestaurant Galaxy | A-la-Carte-Restaurant The Black Crab | Panoramarestaurant Villa Rossa\u003C\/div\u003E\u003Cdiv\u003E\u003Cbr\u003E\u003C\/div\u003E\u003Cdiv\u003E\u003Cb\u003EBars \u0026 Cafés\u003C\/b\u003E: Black \u0026 White Bar mit Tanzfläche | Caffè Italia | Divina Bar im Hauptfoyer | Golden Jazz Bar mit Livemusik | Weinbar \u0026 Pizzeria La Cantina di Bacco | Piano Bar La Luna | Venezianischer Platz mit Livemusik, Konditorei und Eisdiele Piazza del Doge | Silver Lounge | Sports Bar | Zigarren-Lounge | 3 Bars im Außenbereich\u003Cbr\u003E\u003C\/div\u003E","ship_text_leisure":"\u003Cdiv\u003EFür Groß und Klein ist an Bord des schönen Mitglieds der MSC-Flotte bestens gesorgt. Während die erwachsenen Gäste im Casino ihr Glück versuchen können, bietet der Ozeanriese für Kinder und Jugendliche spezielle Clubs mit altersgerechten Aktivitäten an.\u003Cbr\u003E\u003C\/div\u003E\u003Cdiv\u003E\u003Cbr\u003E\u003C\/div\u003E\u003Cdiv\u003E\u003Cb\u003EFreizeitangebot an Bord:\u003C\/b\u003E Shows im Broadway Stil | 4 Pools | Casino | Platinum Theatre | Arkade-Spiele | zahlreiche Shopping-Möglichkeiten | Diskothek | Kunstgalerie | Bibliothek \u003Cbr\u003E\u003C\/div\u003E\u003Cdiv\u003E\u003Cbr\u003E\u003Cdiv\u003E\u003Cb\u003EFür Kids:\u003C\/b\u003E Baby Wäsche-Service | Discothek für Teens | \r\nSüßwarengeschäft | spezielle Kids Clubs | MSC Baby Care Service | 4D Kino | Formel-1-Simulator | Wasserrutsche | 2 Videospielräume\u003Cbr\u003E\u003C\/div\u003E\u003C\/div\u003E","ship_text_wellness":"\u003Cdiv\u003E\u003Cdiv\u003EErholung gefällig? Lassen Sie sich im bordeigenen Spa bei einer wohltuenden Wellnessanwendung verwöhnen. Sport-Begeisterte kommen unterdessen im hochmodernen Fitness-Center auf ihre Kosten - Meerblick und frische Seeluft inklusive.\u003Cbr\u003E\u003C\/div\u003E\u003Cdiv\u003E\u003Cbr\u003E\u003C\/div\u003E\u003Cdiv\u003E\u003Cb\u003EWellnessangebote an Bord:\u003C\/b\u003E MSC\r\n Aurea Spa | vielfältige Schönheits- und Wellnessanwendungen | \r\nMEDI Spa Center | \u003Cspan\u003ESchönheitssalon\r\n \r\n \u003C\/span\u003E | \u003Cspan\u003EJean Louis David Hair Salon\u003C\/span\u003E\u003C\/div\u003E\u003Cdiv\u003E\u003Cbr\u003E\u003C\/div\u003E\u003Cdiv\u003E\u003Cb\u003ESportangebote an Bord:\u003C\/b\u003E Hochmodernes Fitnesscenter | Bowling | Power Walking Track | Shuffleboard \u003Cspan\u003E | Volleyball \u003C\/span\u003E\u003Cspan\u003E | Tennis Court \u003C\/span\u003E\u003Cspan\u003E | 5er-Fußball\r\n \r\n \u003C\/span\u003E \u003Cspan\u003E\u003C\/span\u003E\u003C\/div\u003E\u003C\/div\u003E","ship_text_faq":"\u003Cdiv\u003E\u003Cb\u003EWie viele Kabinen gibt es auf der MSC Divina?\u003C\/b\u003E\u003C\/div\u003E\u003Cdiv\u003EAuf der MSC Divina gibt es 1.751 Kabinen. In diesen finden - bei Doppelbelegung - bis zu 4.345 Passagiere Platz.\u003Cbr\u003E\u003C\/div\u003E\u003Cdiv\u003E\u003Cbr\u003E\u003C\/div\u003E\u003Cdiv\u003E\u003Cb\u003EWie groß ist die MSC Divina?\u003C\/b\u003E\u003C\/div\u003E\u003Cdiv\u003EDas Kreuzfahrtschiff ist 333 Meter lang und 37 Meter breit.\u003C\/div\u003E\u003Cdiv\u003E\u003Cbr\u003E\u003C\/div\u003E","ship_text_cabin":"\u003Cdiv\u003ELassen Sie es sich in den Kabinen an Bord Ihres Traumschiffes so richtig gut gehen. Alle Kabinen verfügen über ein großzügiges Doppelbett, das auf Anfrage in 2 Einzelbetten umgewandelt werden kann, eine Klimaanlage sowie WLAN (gegen Gebühr). Freuen Sie sich darüber hinaus auf einen interaktiven Fernseher, ein hochwertig ausgestattetes Bad inklusive Föhn, eine Minibar (gegen Gebühr) und einen Safe. Wählen Sie Ihre perfekte Unterkunft und genießen Sie die Annehmlichkeiten der unterschiedlichen \u003Ca href=\u0022https:\/\/www.ahoi-schiff.de\/reedereien\/erlebniswelten-von-msc\u0022 target=\u0022_blank\u0022\u003EMSC-Erlebniswelten\u003C\/a\u003E.\u003Cbr\u003E\u003C\/div\u003E\u003Cdiv\u003E\u003Cbr\u003E\u003C\/div\u003E\u003Cdiv\u003E\u003Cb\u003EInnenkabinen:\u003C\/b\u003E\u003C\/div\u003E\u003Cdiv\u003EBella: ca. 10-15 m² | Bad mit Dusche \u0026amp; Föhn | bequemer Sessel | Erlebniswelt: Bella.\u003C\/div\u003E\u003Cdiv\u003EJunior Innenkabine (untere Decks): ca. 13 m² | Deck 8-11 | Bad mit Dusche| bequemer Sessel | Erlebniswelt: Fantastica.\u003C\/div\u003E\u003Cdiv\u003EJunior Innenkabine (mittlere Decks): ca. 13 m² | Deck 12-13 | Bad mit Dusche | bequemer Sessel | Erlebniswelt: Fantastica.\u003C\/div\u003E\u003Cdiv\u003EDeluxe Innenkabine (untere Decks): ca. 16 m² | Deck 5-10 | Bad mit Dusche | bequemer Sessel | Erlebniswelt: Fantastica.\u003C\/div\u003E\u003Cdiv\u003EDeluxe Innenkabine (mittlere Decks): ca. 16 m² | Deck 11-13 | Bad mit Dusche | bequemer Sessel | Erlebniswelt: Fantastica.\u003C\/div\u003E\u003Cdiv\u003E\u003Cb\u003E\u003Cbr\u003E\u003C\/b\u003E\u003C\/div\u003E\u003Cdiv\u003E\u003Cb\u003EKabinen mit Meerblick:\u003C\/b\u003E\u003C\/div\u003E\u003Cdiv\u003EBella: ca. 12-20 m² | Fenster mit Meerblick | Bad mit Dusche | bequemer Sessel | für bis zu 6 Personen | Erlebniswelt: Bella.\u003C\/div\u003E\u003Cdiv\u003EJunior Kabine mit Meerblick (mittlere Decks): ca. 12 m² | Deck 8 | Fenster mit Meerblick | Bad mit Dusche | bequemer Sessel | für bis zu 6 Personen | Erlebniswelt: Fantastica.\u003C\/div\u003E\u003Cdiv\u003EDeluxe Kabine mit Meerblick (mittlere Decks): ca. 17 m² | Deck 8 \u0026amp; 13 | Fenster mit Meerblick | Bad mit Dusche | bequemer Sessel | für bis zu 6 Personen | Erlebniswelt: Fantastica.\u003C\/div\u003E\u003Cdiv\u003EPremium Kabine mit Meerblick (untere Decks): ca. 20 m² | Deck 5 | Fenster mit Meerblick | Bad mit Dusche | bequemer Sessel | für bis zu 6 Personen | Erlebniswelt: Fantastica.\u003C\/div\u003E\u003Cdiv\u003E\u003Cb\u003E\u003Cbr\u003E\u003C\/b\u003E\u003C\/div\u003E\u003Cdiv\u003E\u003Cb\u003EBalkonkabinen:\u003C\/b\u003E\u003C\/div\u003E\u003Cdiv\u003EBella: ca. 14-19 m² | Balkon ca. 3-12 m² | Sitzecke mit Sofa | Bad mit Dusche oder Badewanne | Erlebniswelt: Bella.\u003C\/div\u003E\u003Cdiv\u003EJunior Balkonkabine (untere Decks): ca. 14 m² | Balkon ca. 3 m² | Deck 9-11 | Sitzecke mit Sofa | Bad mit Dusche oder Badewanne | Erlebniswelt: Fantastica.\u003C\/div\u003E\u003Cdiv\u003EJunior Balkonkabine (mittlere Decks): ca. 14 m² | Balkon ca. 4 m² | Deck 12-13 | Sitzecke mit Sofa | Bad mit Dusche oder Badewanne | Erlebniswelt: Fantastica.\u003C\/div\u003E\u003Cdiv\u003EDeluxe Balkonkabine mit teilweiser Sichteinschränkung: ca. 18-19 m² | Balkon ca. 4-12 m² | Deck 8-13 | Sitzecke mit Sofa | Bad mit Dusche oder Badewanne | Erlebniswelt: Fantastica.\u003C\/div\u003E\u003Cdiv\u003EPremium Balkonkabine (untere Decks): ca. 18 m² | Balkon ca. 4-12 m² | Deck 8-9 | Sitzecke mit Sofa | Bad mit Dusche oder Badewanne | Erlebniswelt: Fantastica.\u003C\/div\u003E\u003Cdiv\u003EPremium Balkonkabine (mittlere Decks): ca. 18 m² | Balkon ca. 4-12 m² | Deck 10-11 | Sitzecke mit Sofa | Bad mit Dusche oder Badewanne | Erlebniswelt: Fantastica.\u003C\/div\u003E\u003Cdiv\u003EPremium Balkonkabine (obere Decks): ca. 18 m² | Balkon ca. 4-12 m² | Deck 12-13 | Sitzecke mit Sofa | Bad mit Dusche oder Badenwanne | Erlebniswelt: Fantastica.\u003C\/div\u003E\u003Cdiv\u003EBalkonkabine Aurea: ca. 18 m² | Balkon ca. 4 m² | Deck 9-13 | Sitzecke mit Sofa | Bad mit Dusche oder Badewanne | Erlebniswelt: Aurea.\u003C\/div\u003E\u003Cdiv\u003E\u003Cb\u003E\u003Cbr\u003E\u003C\/b\u003E\u003C\/div\u003E\u003Cdiv\u003E\u003Cb\u003ESuiten Aurea:\u003C\/b\u003E\u003C\/div\u003E\u003Cdiv\u003EDeluxe Suite Aurea mit hermetisch geschlossenem Panoramafenster: ca. 21-24 m² | Deck 9-11 | hermetisch geschlossenes Panoramafenster | Sitzecke mit Sofa | großer Kleiderschrank | Bad mit Badewanne | Erlebniswelt: Aurea.\u003C\/div\u003E\u003Cdiv\u003EPremium Suite Aurea: ca. 33 m² | Balkon ca. 3 m² | Deck 10 | Sitzecke mit Sofa | großer Kleiderschrank | Bad mit Badewanne | Erlebniswelt: Aurea.\u003C\/div\u003E\u003Cdiv\u003EPremium Suite Aurea mit hermetisch geschlossenem Panoramafenster: ca. 25-29 m² | hermetisch geschlossenes Panoramafenster | Sitzecke mit Sofa | großer Kleiderschrank | Bad mit Badewanne | Erlebniswelt: Aurea.\u003C\/div\u003E\u003Cdiv\u003EGrand Suite Aurea: ca. 38-42 m² | Balkon ca. 3 m² | Deck 9-11 | großer Kleiderschrank | Bad mit Badewanne | für bis zu 6 Personen | Erlebniswelt: Aurea.\u003C\/div\u003E\u003Cdiv\u003E\u003Cb\u003E\u003Cbr\u003E\u003C\/b\u003E\u003C\/div\u003E\u003Cdiv\u003E\u003Cb\u003EMSC Yacht Club Kabinen:\u003C\/b\u003E\u003C\/div\u003E\u003Cdiv\u003EMSC Yacht Club Deluxe Suite: ca. 22 m² | Balkon ca. 6 m² | Deck 15-16 | Sitzecke mit Sofa | großer Kleiderschrank | Bad mit Dusche oder Badewanne | Erlebniswelt: MSC Yacht Club.\u003C\/div\u003E\u003Cdiv\u003EMSC Yacht Club Deluxe Grand Suite: ca. 26 m² | Balkon ca. 6m² | Deck 15-16 | Sitzecke mit Sofa | großer Kleiderschrank | Bad mit Dusche oder Badewanne | Erlebniswelt: MSC Yacht Club.\u003C\/div\u003E\u003Cdiv\u003EMSC Yacht Club Executive Familiensuite: ca. 40-51 m² | Deck 12 | hermetisch abgeschlossenes Panoramafenster | Sitzecke mit Sofa | großer Kleiderschrank | Bad mit Dusche oder Badewanne | Erlebniswelt: MSC Yacht Club.\u003C\/div\u003E\u003Cdiv\u003EMSC Yacht Club Royal Suite: ca. 36 m² | Balkon ca. 16 m² mit Esstisch| Deck 16 | separater Wohn- \u0026amp; Essbereich | begehbarer Kleiderschrank | Bad mit Badewanne und Dusche | Erlebniswelt: MSC Yacht Club.\u003C\/div\u003E","ship_img":"msc-divina.jpeg","ship_img_webp":"msc-divina.webp","ship_img_ratio":"1.41","ship_img_api":"\/\/media.xmlteam.de\/files\/msc-kreuzfahrten\/msc-divina\/schiff\/66.jpeg","ship_image":"https:\/\/files.ahoi-schiff.de\/schiff\/msc-divina.jpeg","ship_image_webp":null,"ship_image_ratio":null,"ship_image_api":"\/\/media.xmlteam.de\/files\/msc-kreuzfahrten\/msc-divina\/schiff\/66.jpeg","ship_video":"off","ship_video_id":null,"ship_video_pos":"right","ship_video_width":"50","ship_decks":null,"ship_cabins":null,"ship_date":"2021-02-12 14:25:22","ship_date_update":"2023-01-11 11:37:38"},"cms":{"card_img":"","card_img_webp":"","card_label":"","card_label_2":""}}
{"BA":{"cabin_code":"BA","cabin_name":"Balkonkabine","cabin_min_persons":"1","cabin_max_persons":"4","color":"#AC2336","cabin_type":"balkon","cabin_image":"\/\/media.xmlteam.de\/files\/msc-kreuzfahrten\/msc-divina\/kabinen\/bakoni.jpeg","equipments":{"0":"Balkon 4 m²","1":"Bequemes Doppelbett, umwandelbar in zwei Einzelbetten (auf Anfrage)","2":"Sitzecke mit Sofa","3":"Bad mit Badewanne oder Dusche, Föhn","4":"großer Kleiderschrank","5":"Klimaanlage","6":"Interaktives TV","7":"Telefon","8":"Safe","9":"Minibar","10":"WLAN (gegen Gebühr)","11":"24-Stunden-Kabinenservice","12":"Willkommenspaket (Prosecco und Schokolade)","13":"Bademantel und Hausschuhe","14":"Kissenauswahl","15":"My Choice Dining: Dinner ohne feste Tischzeiten in einem separaten Bereich","16":"20% Rabatt auf ausgewählte Dinner-Erlebnisse in den Spezialitätenrestaurants (Vorausbuchung)","17":"40% Rabatt auf eine ausgewählte SPA-Anwendung (bei Vorausbuchung)","18":"10% Rabatt auf alle SPA Anwendungen (bei Buchung an Bord)","19":"Priority Check-In und Gepäcktransport bei Einschiffung (nicht in allen Häfen möglich)"},"description":false},"BB":{"cabin_code":"BB","cabin_name":"Balkonkabine","cabin_min_persons":"1","cabin_max_persons":"4","color":null,"cabin_type":"balkon","cabin_image":"\/\/media.xmlteam.de\/files\/msc-kreuzfahrten\/msc-divina\/kabinen\/bakoni.jpeg","equipments":{"0":"Balkon 4 m²","1":"Bequemes Doppelbett, umwandelbar in zwei Einzelbetten (auf Anfrage)","2":"Sitzecke mit Sofa","3":"Bad mit Badewanne oder Dusche, Föhn","4":"großer Kleiderschrank","5":"Klimaanlage","6":"Interaktives TV","7":"Telefon","8":"Safe","9":"Minibar","10":"WLAN (gegen Gebühr)"},"description":false},"BL1":{"cabin_code":"BL1","cabin_name":"Premium Balkonkabine Deck 8-9","cabin_min_persons":"1","cabin_max_persons":"4","color":"#338867","cabin_type":"balkon","cabin_image":"\/\/media.xmlteam.de\/files\/msc-kreuzfahrten\/msc-divina\/kabinen\/bakoni.jpeg","equipments":{"0":"Balkon 4-12 qm","1":"Bequemes Doppelbett, umwandelbar in zwei Einzelbetten (auf Anfrage)","2":"Sitzecke mit Sofa","3":"Bad mit Badewanne oder Dusche, Föhn","4":"großer Kleiderschrank","5":"Klimaanlage","6":"Interaktives TV","7":"Telefon","8":"Safe","9":"Minibar","10":"WLAN (gegen Gebühr)","11":"24-Stunden-Kabinenservice (gegen Gebühr)","12":"20% Rabatt auf ausgewählte Dinner-Erlebnisse in den Spezialitätenrestaurants (Vorausbuchung)"},"description":false},"BL2":{"cabin_code":"BL2","cabin_name":"Premium Balkonkabine Deck 10-11","cabin_min_persons":"1","cabin_max_persons":"4","color":"#338867","cabin_type":"balkon","cabin_image":"\/\/media.xmlteam.de\/files\/msc-kreuzfahrten\/msc-divina\/kabinen\/bakoni.jpeg","equipments":{"0":"Balkon 4-12 qm","1":"Bequemes Doppelbett, umwandelbar in zwei Einzelbetten (auf Anfrage)","2":"Sitzecke mit Sofa","3":"Bad mit Badewanne oder Dusche, Föhn","4":"großer Kleiderschrank","5":"Klimaanlage","6":"Interaktives TV","7":"Telefon","8":"Safe","9":"Minibar","10":"WLAN (gegen Gebühr)","11":"24-Stunden-Kabinenservice (gegen Gebühr)","12":"20% Rabatt auf ausgewählte Dinner-Erlebnisse in den Spezialitätenrestaurants (Vorausbuchung)"},"description":false},"BL3":{"cabin_code":"BL3","cabin_name":"Premium Balkonkabine Deck 12-13","cabin_min_persons":"1","cabin_max_persons":"4","color":"#338867","cabin_type":"balkon","cabin_image":"\/\/media.xmlteam.de\/files\/msc-kreuzfahrten\/msc-divina\/kabinen\/bakoni.jpeg","equipments":{"0":"Balkon 4-12 qm","1":"Bequemes Doppelbett, umwandelbar in zwei Einzelbetten (auf Anfrage)","2":"Sitzecke mit Sofa","3":"Bad mit Badewanne oder Dusche, Föhn","4":"großer Kleiderschrank","5":"Klimaanlage","6":"Interaktives TV","7":"Telefon","8":"Safe","9":"Minibar","10":"WLAN (gegen Gebühr)","11":"24-Stunden-Kabinenservice (gegen Gebühr)","12":"20% Rabatt auf ausgewählte Dinner-Erlebnisse in den Spezialitätenrestaurants (Vorausbuchung)"},"description":false},"BM1":{"cabin_code":"BM1","cabin_name":"Junior Balkonkabine Deck 9-11","cabin_min_persons":"1","cabin_max_persons":"4","color":"#78B984","cabin_type":"balkon","cabin_image":"\/\/media.xmlteam.de\/files\/msc-kreuzfahrten\/msc-divina\/kabinen\/bakoni.jpeg","equipments":{"0":"Balkon 3 m²","1":"Bequemes Doppelbett, umwandelbar in zwei Einzelbetten (auf Anfrage)","2":"Sitzecke mit Sofa","3":"Bad mit Badewanne oder Dusche, Föhn","4":"großer Kleiderschrank","5":"Klimaanlage","6":"Interaktives TV","7":"Telefon","8":"Safe","9":"Minibar","10":"WLAN (gegen Gebühr)","11":"24-Stunden-Kabinenservice (gegen Gebühr)","12":"20% Rabatt auf ausgewählte Dinner-Erlebnisse in den Spezialitätenrestaurants (Vorausbuchung)"},"description":false},"BM2":{"cabin_code":"BM2","cabin_name":"Junior Balkonkabine Deck 12-13","cabin_min_persons":"1","cabin_max_persons":"4","color":"#78B984","cabin_type":"balkon","cabin_image":"\/\/media.xmlteam.de\/files\/msc-kreuzfahrten\/msc-divina\/kabinen\/bakoni.jpeg","equipments":{"0":"Balkon 4 m²","1":"Bequemes Doppelbett, umwandelbar in zwei Einzelbetten (auf Anfrage)","2":"Sitzecke mit Sofa","3":"Bad mit Badewanne oder Dusche, Föhn","4":"großer Kleiderschrank","5":"Klimaanlage","6":"Interaktives TV","7":"Telefon","8":"Safe","9":"Minibar","10":"WLAN (gegen Gebühr)","11":"24-Stunden-Kabinenservice (gegen Gebühr)","12":"20% Rabatt auf ausgewählte Dinner-Erlebnisse in den Spezialitätenrestaurants (Vorausbuchung)"},"description":false},"BP":{"cabin_code":"BP","cabin_name":"Deluxe Balkonkabine mit teilweiser Sichtbehinderung","cabin_min_persons":"1","cabin_max_persons":"4","color":"#9AC999","cabin_type":"balkon","cabin_image":"\/\/media.xmlteam.de\/files\/msc-kreuzfahrten\/msc-divina\/kabinen\/bakoni.jpeg","equipments":{"0":"Balkon 4-12 qm","1":"Bequemes Doppelbett, umwandelbar in zwei Einzelbetten (auf Anfrage)","2":"Sitzecke mit Sofa","3":"Bad mit Badewanne oder Dusche, Föhn","4":"großer Kleiderschrank","5":"Klimaanlage","6":"Interaktives TV","7":"Telefon","8":"Safe","9":"Minibar","10":"WLAN (gegen Gebühr)","11":"24-Stunden-Kabinenservice (gegen Gebühr)","12":"20% Rabatt auf ausgewählte Dinner-Erlebnisse in den Spezialitätenrestaurants (Vorausbuchung)"},"description":false},"IB":{"cabin_code":"IB","cabin_name":"Innenkabine","cabin_min_persons":"1","cabin_max_persons":"4","color":null,"cabin_type":"innen","cabin_image":"\/\/media.xmlteam.de\/files\/msc-kreuzfahrten\/msc-divina\/kabinen\/b2b-ta-di-interior-09.jpeg","equipments":{"0":"Bequemes Doppelbett, umwandelbar in zwei Einzelbetten (auf Anfrage)","1":"großer Kleiderschrank","2":"Bad mit Dusche, Föhn","3":"Klimaanlage","4":"Interaktives TV","5":"Telefon","6":"Safe","7":"Minibar","8":"WLAN (gegen Gebühr)"},"description":false},"IM1":{"cabin_code":"IM1","cabin_name":"Junior Innenkabine Deck 8-11","cabin_min_persons":"1","cabin_max_persons":"4","color":"#F6C8D8","cabin_type":"innen","cabin_image":"\/\/media.xmlteam.de\/files\/msc-kreuzfahrten\/msc-divina\/kabinen\/b2b-ta-di-interior-09.jpeg","equipments":{"0":"Bequemes Doppelbett, umwandelbar in zwei Einzelbetten (auf Anfrage)","1":"großer Kleiderschrank","2":"Bad mit Dusche, Föhn","3":"Klimaanlage","4":"Interaktives TV","5":"Telefon","6":"Safe","7":"Minibar","8":"WLAN (gegen Gebühr)","9":"24-Stunden-Kabinenservice (gegen Gebühr)","10":"20% Rabatt auf ausgewählte Dinner-Erlebnisse in den Spezialitätenrestaurants (Vorausbuchung)"},"description":false},"IM2":{"cabin_code":"IM2","cabin_name":"Junior Innenkabine Deck 12-13","cabin_min_persons":"1","cabin_max_persons":"4","color":"#F6C8D8","cabin_type":"innen","cabin_image":"\/\/media.xmlteam.de\/files\/msc-kreuzfahrten\/msc-divina\/kabinen\/b2b-ta-di-interior-09.jpeg","equipments":{"0":"Bequemes Doppelbett, umwandelbar in zwei Einzelbetten (auf Anfrage)","1":"großer Kleiderschrank","2":"Bad mit Dusche, Föhn","3":"Klimaanlage","4":"Interaktives TV","5":"Telefon","6":"Safe","7":"Minibar","8":"WLAN (gegen Gebühr)","9":"24-Stunden-Kabinenservice (gegen Gebühr)","10":"20% Rabatt auf ausgewählte Dinner-Erlebnisse in den Spezialitätenrestaurants (Vorausbuchung)"},"description":false},"IR1":{"cabin_code":"IR1","cabin_name":"Deluxe Innenkabine Deck 5-10","cabin_min_persons":"1","cabin_max_persons":"4","color":"#F2A9C5","cabin_type":"innen","cabin_image":"\/\/media.xmlteam.de\/files\/msc-kreuzfahrten\/msc-divina\/kabinen\/b2b-ta-di-interior-09.jpeg","equipments":{"0":"Bequemes Doppelbett, umwandelbar in zwei Einzelbetten (auf Anfrage)","1":"großer Kleiderschrank","2":"Bad mit Dusche, Föhn","3":"Klimaanlage","4":"Interaktives TV","5":"Telefon","6":"Safe","7":"Minibar","8":"WLAN (gegen Gebühr)","9":"24-Stunden-Kabinenservice (gegen Gebühr)","10":"20% Rabatt auf ausgewählte Dinner-Erlebnisse in den Spezialitätenrestaurants (Vorausbuchung)"},"description":false},"IR2":{"cabin_code":"IR2","cabin_name":"Deluxe Innenkabine Deck 11-13","cabin_min_persons":"1","cabin_max_persons":"4","color":"#F2A9C5","cabin_type":"innen","cabin_image":"\/\/media.xmlteam.de\/files\/msc-kreuzfahrten\/msc-divina\/kabinen\/b2b-ta-di-interior-09.jpeg","equipments":{"0":"Bequemes Doppelbett, umwandelbar in zwei Einzelbetten (auf Anfrage)","1":"großer Kleiderschrank","2":"Bad mit Dusche, Föhn","3":"Klimaanlage","4":"Interaktives TV","5":"Telefon","6":"Safe","7":"Minibar","8":"WLAN (gegen Gebühr)","9":"24-Stunden-Kabinenservice (gegen Gebühr)","10":"20% Rabatt auf ausgewählte Dinner-Erlebnisse in den Spezialitätenrestaurants (Vorausbuchung)"},"description":false},"OB":{"cabin_code":"OB","cabin_name":"Kabine mit Meerblick","cabin_min_persons":"1","cabin_max_persons":"4","color":null,"cabin_type":"aussen","cabin_image":"\/\/media.xmlteam.de\/files\/msc-kreuzfahrten\/msc-divina\/kabinen\/b2b-ta-di-ocean-view-08.jpeg","equipments":{"0":"Fenster mit Meerblick","1":"Bequemes Doppelbett, umwandelbar in zwei Einzelbetten (auf Anfrage)","2":"großer Kleiderschrank","3":"Bad mit Dusche, Föhn","4":"Klimaanlage","5":"Interaktives TV","6":"Telefon","7":"Safe","8":"Minibar","9":"WLAN (gegen Gebühr)"},"description":false},"OL1":{"cabin_code":"OL1","cabin_name":"Premium Kabine mit Meerblick","cabin_min_persons":"1","cabin_max_persons":"4","color":"#225397","cabin_type":"aussen","cabin_image":"\/\/media.xmlteam.de\/files\/msc-kreuzfahrten\/msc-divina\/kabinen\/b2b-ta-di-ocean-view-08.jpeg","equipments":{"0":"Fenster mit Meerblick","1":"Bequemes Doppelbett, umwandelbar in zwei Einzelbetten (auf Anfrage)","2":"großer Kleiderschrank","3":"Bad mit Dusche, Föhn","4":"Klimaanlage","5":"Interaktives TV","6":"Telefon","7":"Safe","8":"Minibar","9":"WLAN (gegen Gebühr)","10":"24-Stunden-Kabinenservice (gegen Gebühr)","11":"20% Rabatt auf ausgewählte Dinner-Erlebnisse in den Spezialitätenrestaurants (Vorausbuchung)"},"description":false},"OM2":{"cabin_code":"OM2","cabin_name":"Junior Kabine mit Meerblick","cabin_min_persons":"1","cabin_max_persons":"4","color":"#68A4D8","cabin_type":"aussen","cabin_image":"\/\/media.xmlteam.de\/files\/msc-kreuzfahrten\/msc-divina\/kabinen\/b2b-ta-di-ocean-view-08.jpeg","equipments":{"0":"Fenster mit Meerblick","1":"Bequemes Doppelbett, umwandelbar in zwei Einzelbetten (auf Anfrage)","2":"großer Kleiderschrank","3":"Bad mit Dusche, Föhn","4":"Klimaanlage","5":"Interaktives TV","6":"Telefon","7":"Safe","8":"Minibar","9":"WLAN (gegen Gebühr)","10":"24-Stunden-Kabinenservice (gegen Gebühr)","11":"20% Rabatt auf ausgewählte Dinner-Erlebnisse in den Spezialitätenrestaurants (Vorausbuchung)"},"description":false},"OR2":{"cabin_code":"OR2","cabin_name":"Deluxe Kabine mit Meerblick","cabin_min_persons":"1","cabin_max_persons":"4","color":"#447DBF","cabin_type":"aussen","cabin_image":"\/\/media.xmlteam.de\/files\/msc-kreuzfahrten\/msc-divina\/kabinen\/b2b-ta-di-ocean-view-08.jpeg","equipments":{"0":"Fenster mit Meerblick","1":"Bequemes Doppelbett, umwandelbar in zwei Einzelbetten (auf Anfrage)","2":"großer Kleiderschrank","3":"Bad mit Dusche, Föhn","4":"Klimaanlage","5":"Interaktives TV","6":"Telefon","7":"Safe","8":"Minibar","9":"WLAN (gegen Gebühr)","10":"24-Stunden-Kabinenservice (gegen Gebühr)","11":"20% Rabatt auf ausgewählte Dinner-Erlebnisse in den Spezialitätenrestaurants (Vorausbuchung)"},"description":false},"SL1":{"cabin_code":"SL1","cabin_name":"Premium Suite","cabin_min_persons":"1","cabin_max_persons":"4","color":"#F49F41","cabin_type":"suite","cabin_image":"\/\/media.xmlteam.de\/files\/msc-kreuzfahrten\/msc-divina\/kabinen\/b2b-ta-di-ada-suite.jpeg","equipments":{"0":"Balkon 3 m²","1":"Bequemes Doppelbett, umwandelbar in zwei Einzelbetten (auf Anfrage)","2":"Sitzecke mit Sofa","3":"Bad mit Badewanne oder Dusche, Föhn","4":"großer Kleiderschrank","5":"Klimaanlage","6":"Interaktives TV","7":"Telefon","8":"Safe","9":"Minibar","10":"WLAN (gegen Gebühr)","11":"24-Stunden-Kabinenservice","12":"Willkommenspaket (Prosecco und Schokolade)","13":"Bademantel und Hausschuhe","14":"Kissenauswahl","15":"My Choice Dining: Dinner ohne feste Tischzeiten in einem separaten Bereich","16":"20% Rabatt auf ausgewählte Dinner-Erlebnisse in den Spezialitätenrestaurants (Vorausbuchung)","17":"40% Rabatt auf eine ausgewählte SPA-Anwendung (bei Vorausbuchung)","18":"10% Rabatt auf alle SPA Anwendungen (bei Buchung an Bord)","19":"Priority Check-In und Gepäcktransport bei Einschiffung (nicht in allen Häfen möglich)"},"description":false},"SLS":{"cabin_code":"SLS","cabin_name":"Premium Suite mit hermetisch geschlossenem Panoramafenster","cabin_min_persons":"1","cabin_max_persons":"4","color":"#F49F41","cabin_type":"suite","cabin_image":"\/\/media.xmlteam.de\/files\/msc-kreuzfahrten\/msc-divina\/kabinen\/b2b-ta-di-sealed-window.jpeg","equipments":{"0":"Hermetisch geschlossene Panoramafenster","1":"Bequemes Doppelbett, umwandelbar in zwei Einzelbetten (auf Anfrage)","2":"Sitzecke mit Sofa","3":"Bad mit Badewanne oder Dusche, Föhn","4":"großer Kleiderschrank","5":"Klimaanlage","6":"Interaktives TV","7":"Telefon","8":"Safe","9":"Minibar","10":"WLAN (gegen Gebühr)","11":"24-Stunden-Kabinenservice","12":"Willkommenspaket (Prosecco und Schokolade)","13":"Bademantel und Hausschuhe","14":"Kissenauswahl","15":"My Choice Dining: Dinner ohne feste Tischzeiten in einem separaten Bereich","16":"20% Rabatt auf ausgewählte Dinner-Erlebnisse in den Spezialitätenrestaurants (Vorausbuchung)","17":"40% Rabatt auf eine ausgewählte SPA-Anwendung (bei Vorausbuchung)","18":"10% Rabatt auf alle SPA Anwendungen (bei Buchung an Bord)","19":"Priority Check-In und Gepäcktransport bei Einschiffung (nicht in allen Häfen möglich)"},"description":false},"SRS":{"cabin_code":"SRS","cabin_name":"Deluxe Suite mit hermetisch geschlossenem Panoramafenster","cabin_min_persons":"1","cabin_max_persons":"4","color":"#FAC86C","cabin_type":"suite","cabin_image":"\/\/media.xmlteam.de\/files\/msc-kreuzfahrten\/msc-divina\/kabinen\/b2b-ta-di-sealed-window.jpeg","equipments":{"0":"Hermetisch geschlossene Panoramafenster","1":"Bequemes Doppelbett, umwandelbar in zwei Einzelbetten (auf Anfrage)","2":"Sitzecke mit Sofa","3":"Bad mit Badewanne oder Dusche, Föhn","4":"großer Kleiderschrank","5":"Klimaanlage","6":"Interaktives TV","7":"Telefon","8":"Safe","9":"Minibar","10":"WLAN (gegen Gebühr)","11":"24-Stunden-Kabinenservice","12":"Willkommenspaket (Prosecco und Schokolade)","13":"Bademantel und Hausschuhe","14":"Kissenauswahl","15":"My Choice Dining: Dinner ohne feste Tischzeiten in einem separaten Bereich","16":"20% Rabatt auf ausgewählte Dinner-Erlebnisse in den Spezialitätenrestaurants (Vorausbuchung)","17":"40% Rabatt auf eine ausgewählte SPA-Anwendung (bei Vorausbuchung)","18":"10% Rabatt auf alle SPA Anwendungen (bei Buchung an Bord)","19":"Priority Check-In und Gepäcktransport bei Einschiffung (nicht in allen Häfen möglich)"},"description":false},"SX":{"cabin_code":"SX","cabin_name":"Grand Suite","cabin_min_persons":"1","cabin_max_persons":"4","color":"#EF8227","cabin_type":"suite","cabin_image":"\/\/media.xmlteam.de\/files\/msc-kreuzfahrten\/msc-divina\/kabinen\/b2b-ta-di-suite-with-balcony-11.jpeg","equipments":{"0":"Balkon 3 m²","1":"Bequemes Doppelbett, umwandelbar in zwei Einzelbetten (auf Anfrage)","2":"Sitzecke mit Sofa","3":"Bad mit Badewanne oder Dusche, Föhn","4":"großer Kleiderschrank","5":"Klimaanlage","6":"Interaktives TV","7":"Telefon","8":"Safe","9":"Minibar","10":"WLAN (gegen Gebühr)","11":"24-Stunden-Kabinenservice","12":"Willkommenspaket (Prosecco und Schokolade)","13":"Bademantel und Hausschuhe","14":"Kissenauswahl","15":"My Choice Dining: Dinner ohne feste Tischzeiten in einem separaten Bereich","16":"20% Rabatt auf ausgewählte Dinner-Erlebnisse in den Spezialitätenrestaurants (Vorausbuchung)","17":"40% Rabatt auf eine ausgewählte SPA-Anwendung (bei Vorausbuchung)","18":"10% Rabatt auf alle SPA Anwendungen (bei Buchung an Bord)","19":"Priority Check-In und Gepäcktransport bei Einschiffung (nicht in allen Häfen möglich)"},"description":false},"YC1":{"cabin_code":"YC1","cabin_name":"MSC Yacht Club Deluxe Suite","cabin_min_persons":"1","cabin_max_persons":"4","color":"#CDC9BA","cabin_type":"suite","cabin_image":"\/\/media.xmlteam.de\/files\/msc-kreuzfahrten\/msc-divina\/kabinen\/b2b-ta-di-ada-suite.jpeg","equipments":{"0":"Balkon 6qm","1":"Bequemes Doppelbett, umwandelbar in zwei Einzelbetten (auf Anfrage)","2":"Sitzecke mit Sofa","3":"Bad mit Badewanne oder Dusche, Föhn","4":"großer Kleiderschrank","5":"Klimaanlage","6":"Interaktives TV","7":"Telefon","8":"Safe","9":"Minibar","10":"WLAN","11":"24-Stunden-Kabinenservice","12":"Willkommenspaket (Prosecco und Schokolade)","13":"24-Stunden Butler-und Concierge Service","14":"Bademantel und Hausschuhe","15":"Kissenauswahl","16":"Premium Internetpaket \u0022 Browse\u0022 mit unbegrenztem Datenvolumen für zwei Geräte","17":"All-Inclusive Getränkepaket Premium Extra (beeinhaltet alle Getränke bis 13 Euro in allen Schiffsbereichen)","18":"Weitere Anehmlichkeiten auf Wunsch: Ein-und Auspacken der Koffer, Lieferung der Zeitung in die Kabine","19":"Exklusiver privater Bereich, der nur für Gäste des MSC Yacht Clubs zugänglich sind","20":"Panorama-TOP Sail Lounge mit Bar, Teeservice am Nachmittag, kleine Snacks und Live-Musik am Abend","21":"Exklusiver Poolbereich mit Sonnendeck, Whirlpools und Liegen sowie eine Bar mit bester Aussicht auf das Meer","22":"Gourmetrestaurant mit à la Carte Menue zu allen Mahlzeiten ohne feste Tischzeiten","23":"Auf Wunsch massgeschneiderte Landausflüge und private Shoppingerlebnisse ( nicht im Reisepreis eingeschlossen)","24":"20% Rabatt auf ausgewählte Dinner-Erlebnisse in den Spezialitätenrestaurants (Vorausbuchung)","25":"40% Rabatt auf eine ausgewählte SPA-Anwendung (bei Vorausbuchung)","26":"10% Rabatt auf alle SPA Anwendungen (bei Buchung an Bord)"},"description":false},"YC2":{"cabin_code":"YC2","cabin_name":"MSC Yacht Club Executive Familiensuite","cabin_min_persons":"1","cabin_max_persons":"4","color":"#A0988A","cabin_type":"suite","cabin_image":"\/\/media.xmlteam.de\/files\/msc-kreuzfahrten\/msc-divina\/kabinen\/yacht-deluxe.jpeg","equipments":{"0":"Hermetisch geschlossene Panoramafenster","1":"Bequemes Doppelbett, umwandelbar in zwei Einzelbetten (auf Anfrage)","2":"Separater Wohnbereich mit Sofa","3":"begehbarer Kleiderschrank","4":"Bad mit Badewanne oder Dusche, Föhn","5":"Klimaanlage","6":"Interaktives TV","7":"Telefon","8":"Safe","9":"Minibar","10":"WLAN","11":"24-Stunden-Kabinenservice","12":"Willkommenspaket (Prosecco und Schokolade)","13":"24-Stunden Butler-und Concierge Service","14":"Bademantel und Hausschuhe","15":"Kissenauswahl","16":"Premium Internetpaket \u0022 Browse\u0022 mit unbegrenztem Datenvolumen für zwei Geräte","17":"All-Inclusive Getränkepaket Premium Extra (beeinhaltet alle Getränke bis 13 Euro in allen Schiffsbereichen)","18":"Weitere Anehmlichkeiten auf Wunsch: Ein-und Auspacken der Koffer, Lieferung der Zeitung in die Kabine","19":"Exklusiver privater Bereich, der nur für Gäste des MSC Yacht Clubs zugänglich sind","20":"Panorama-TOP Sail Lounge mit Bar, Teeservice am Nachmittag, kleine Snacks und Live-Musik am Abend","21":"Exklusiver Poolbereich mit Sonnendeck, Whirlpools und Liegen sowie eine Bar mit bester Aussicht auf das Meer","22":"Gourmetrestaurant mit à la Carte Menue zu allen Mahlzeiten ohne feste Tischzeiten","23":"Auf Wunsch massgeschneiderte Landausflüge und private Shoppingerlebnisse ( nicht im Reisepreis eingeschlossen)","24":"20% Rabatt auf ausgewählte Dinner-Erlebnisse in den Spezialitätenrestaurants (Vorausbuchung)","25":"40% Rabatt auf eine ausgewählte SPA-Anwendung (bei Vorausbuchung)","26":"10% Rabatt auf alle SPA Anwendungen (bei Buchung an Bord)"},"description":false},"YC3":{"cabin_code":"YC3","cabin_name":"MSC Yacht Club Royal Suite","cabin_min_persons":"1","cabin_max_persons":"4","color":"#61564A","cabin_type":"suite","cabin_image":"\/\/media.xmlteam.de\/files\/msc-kreuzfahrten\/msc-divina\/kabinen\/royal-club-yacht.jpeg","equipments":{"0":"Balkon 16qm mit Esstisch","1":"Bequemes Doppelbett, umwandelbar in zwei Einzelbetten (auf Anfrage)","2":"separater Wohn- und Essbereich","3":"begehbarer Kleiderschrank","4":"Bad mit Badewanne , Dusche und Föhn","5":"Klimaanlage","6":"Interaktives TV","7":"Telefon","8":"Safe","9":"Minibar","10":"WLAN","11":"24-Stunden-Kabinenservice","12":"Willkommenspaket (Prosecco und Schokolade)","13":"24-Stunden Butler-und Concierge Service","14":"Bademantel und Hausschuhe","15":"Kissenauswahl","16":"Premium Internetpaket \u0022 Browse\u0022 mit unbegrenztem Datenvolumen für zwei Geräte","17":"All-Inclusive Getränkepaket Premium Extra (beeinhaltet alle Getränke bis 13 Euro in allen Schiffsbereichen)","18":"Weitere Anehmlichkeiten auf Wunsch: Ein-und Auspacken der Koffer, Lieferung der Zeitung in die Kabine","19":"Exklusiver privater Bereich, der nur für Gäste des MSC Yacht Clubs zugänglich sind","20":"Panorama-TOP Sail Lounge mit Bar, Teeservice am Nachmittag, kleine Snacks und Live-Musik am Abend","21":"Exklusiver Poolbereich mit Sonnendeck, Whirlpools und Liegen sowie eine Bar mit bester Aussicht auf das Meer","22":"Gourmetrestaurant mit à la Carte Menue zu allen Mahlzeiten ohne feste Tischzeiten","23":"Auf Wunsch massgeschneiderte Landausflüge und private Shoppingerlebnisse ( nicht im Reisepreis eingeschlossen)","24":"20% Rabatt auf ausgewählte Dinner-Erlebnisse in den Spezialitätenrestaurants (Vorausbuchung)","25":"40% Rabatt auf eine ausgewählte SPA-Anwendung (bei Vorausbuchung)","26":"10% Rabatt auf alle SPA Anwendungen (bei Buchung an Bord)"},"description":false},"YCP":{"cabin_code":"YCP","cabin_name":"MSC Yacht Club Grand Suite","cabin_min_persons":"1","cabin_max_persons":"4","color":"#B8B1A2","cabin_type":"suite","cabin_image":"\/\/media.xmlteam.de\/files\/msc-kreuzfahrten\/msc-divina\/kabinen\/b2b-ta-di-ada-suite.jpeg","equipments":{"0":"Balkon 6qm","1":"Bequemes Doppelbett, umwandelbar in zwei Einzelbetten (auf Anfrage)","2":"Sitzecke mit Sofa","3":"großer Kleiderschrank","4":"Bad mit Badewanne, Föhn","5":"Klimaanlage","6":"Interaktives TV","7":"Telefon","8":"Safe","9":"Minibar","10":"WLAN","11":"24-Stunden-Kabinenservice","12":"Willkommenspaket (Prosecco und Schokolade)","13":"24-Stunden Butler-und Concierge Service","14":"Bademantel und Hausschuhe","15":"Kissenauswahl","16":"Premium Internetpaket \u0022 Browse\u0022 mit unbegrenztem Datenvolumen für zwei Geräte","17":"All-Inclusive Getränkepaket Premium Extra (beeinhaltet alle Getränke bis 13 Euro in allen Schiffsbereichen)","18":"Weitere Anehmlichkeiten auf Wunsch: Ein-und Auspacken der Koffer, Lieferung der Zeitung in die Kabine","19":"Exklusiver privater Bereich, der nur für Gäste des MSC Yacht Clubs zugänglich sind","20":"Panorama-TOP Sail Lounge mit Bar, Teeservice am Nachmittag, kleine Snacks und Live-Musik am Abend","21":"Exklusiver Poolbereich mit Sonnendeck, Whirlpools und Liegen sowie eine Bar mit bester Aussicht auf das Meer","22":"Gourmetrestaurant mit à la Carte Menue zu allen Mahlzeiten ohne feste Tischzeiten","23":"Auf Wunsch massgeschneiderte Landausflüge und private Shoppingerlebnisse ( nicht im Reisepreis eingeschlossen)","24":"20% Rabatt auf ausgewählte Dinner-Erlebnisse in den Spezialitätenrestaurants (Vorausbuchung)","25":"40% Rabatt auf eine ausgewählte SPA-Anwendung (bei Vorausbuchung)","26":"10% Rabatt auf alle SPA Anwendungen (bei Buchung an Bord)"},"description":false}}
{"4":{"deck_no":4,"deck_name":"Atlante","deck_image":"\/\/media.xmlteam.de\/files\/msc-kreuzfahrten\/msc-divina\/deckplan\/4.png","deck_cabins":{},"einrichtungen":{"0":{"name":"Tender","image":null,"desc":"","legend":false},"1":{"name":"Ärztezentrum","image":null,"desc":"","legend":false}}},"5":{"deck_no":5,"deck_name":"Saturno","deck_image":"\/\/media.xmlteam.de\/files\/msc-kreuzfahrten\/msc-divina\/decks-15-11-2021\/di-05-saturno-v2.jpeg","deck_cabins":{"0":{"code":"IM1","color":"#F6C8D8"},"1":{"code":"IM2","color":"#F6C8D8"},"2":{"code":"OM2","color":"#68A4D8"}},"einrichtungen":{"0":{"name":"Rezeption","image":null,"desc":"","legend":false},"1":{"name":"Divina Bar","image":null,"desc":"","legend":false},"2":{"name":"Cyber Café","image":null,"desc":"","legend":false},"3":{"name":"The Black Crab Restaurant","image":"\/\/media.xmlteam.de\/files\/msc-kreuzfahrten\/msc-divina\/ausstattung\/the-black-crab.jpeg","desc":"","legend":false}}},"6":{"deck_no":6,"deck_name":"Zeus","deck_image":"\/\/media.xmlteam.de\/files\/msc-kreuzfahrten\/msc-divina\/deckplan\/6.png","deck_cabins":{},"einrichtungen":{"0":{"name":"Theater Pantheon","image":"\/\/media.xmlteam.de\/files\/msc-kreuzfahrten\/msc-divina\/ausstattung\/theater.jpeg","desc":"","legend":false},"1":{"name":"Casino Veneziano","image":null,"desc":"","legend":false},"2":{"name":"Virtuelle Welt","image":"\/\/media.xmlteam.de\/files\/msc-kreuzfahrten\/msc-divina\/ausstattung\/virtuellle-welt.jpeg","desc":"","legend":false},"3":{"name":"Zigarren -Lounge","image":null,"desc":"","legend":false},"4":{"name":"Souvenir Shop","image":null,"desc":"","legend":false},"5":{"name":"Piazza Del Doge","image":null,"desc":"","legend":false},"6":{"name":"Il Gioiello","image":"\/\/media.xmlteam.de\/files\/msc-kreuzfahrten\/msc-divina\/ausstattung\/il-gioello.jpeg","desc":"","legend":false},"7":{"name":"La Boutique","image":"\/\/media.xmlteam.de\/files\/msc-kreuzfahrten\/msc-divina\/ausstattung\/la-boutique.jpeg","desc":"","legend":false},"8":{"name":"The Mini Mall (Shopping)","image":null,"desc":"","legend":false},"9":{"name":"Ponte di Rialto","image":null,"desc":"","legend":false},"10":{"name":"Ponte di Sospiri","image":null,"desc":"","legend":false},"11":{"name":"Silver Lounge","image":null,"desc":"","legend":false},"12":{"name":"Ausflug Counter","image":null,"desc":"","legend":false},"13":{"name":"Silver Lounge Bar","image":null,"desc":"","legend":false},"14":{"name":"L\u0027Angolo dell\u0027Oggetto","image":"\/\/media.xmlteam.de\/files\/msc-kreuzfahrten\/msc-divina\/ausstattung\/l-angolo-dell-oggettto.jpeg","desc":"","legend":false},"15":{"name":"Shopping Galerie","image":null,"desc":"","legend":false},"16":{"name":"La Caramella","image":"\/\/media.xmlteam.de\/files\/msc-kreuzfahrten\/msc-divina\/ausstattung\/la-caramella.jpeg","desc":"","legend":false},"17":{"name":"The Black Crab Restaurant","image":"\/\/media.xmlteam.de\/files\/msc-kreuzfahrten\/msc-divina\/ausstattung\/the-black-crab.jpeg","desc":"","legend":false},"18":{"name":"Villa Rossa Panoramic Restaurant","image":null,"desc":"","legend":false}}},"7":{"deck_no":7,"deck_name":"Apollo","deck_image":"\/\/media.xmlteam.de\/files\/msc-kreuzfahrten\/msc-divina\/deckplan\/7.png","deck_cabins":{},"einrichtungen":{"0":{"name":"Theater Pantheon","image":"\/\/media.xmlteam.de\/files\/msc-kreuzfahrten\/msc-divina\/ausstattung\/theater.jpeg","desc":"","legend":false},"1":{"name":"Promenade Deck","image":null,"desc":"","legend":false},"2":{"name":"La Luna Piano Bar","image":null,"desc":"","legend":false},"3":{"name":"Kunstgalerie","image":"\/\/media.xmlteam.de\/files\/msc-kreuzfahrten\/msc-divina\/ausstattung\/kunst.jpeg","desc":"","legend":false},"4":{"name":"Sport Bar Bowling","image":"\/\/media.xmlteam.de\/files\/msc-kreuzfahrten\/msc-divina\/ausstattung\/sportsbar.jpeg","desc":"","legend":false},"5":{"name":"Golden Jazz Bar","image":"\/\/media.xmlteam.de\/files\/msc-kreuzfahrten\/msc-divina\/ausstattung\/golden-jazz.jpeg","desc":"","legend":false},"6":{"name":"Caffé Italia","image":null,"desc":"","legend":false},"7":{"name":"La Profumeria (Parfümerie)","image":null,"desc":"","legend":false},"8":{"name":"MSC Logo Shop","image":null,"desc":"","legend":false},"9":{"name":"La Cantina di Bacco","image":null,"desc":"","legend":false},"10":{"name":"Eataly Steakhouse","image":null,"desc":"","legend":false},"11":{"name":"Fotoshop","image":null,"desc":"","legend":false},"12":{"name":"Ristorante Italia","image":null,"desc":"","legend":false},"13":{"name":"Black \u0026 White Lounge","image":"\/\/media.xmlteam.de\/files\/msc-kreuzfahrten\/msc-divina\/ausstattung\/black-white.jpeg","desc":"","legend":false}}},"8":{"deck_no":8,"deck_name":"Artemide","deck_image":"\/\/media.xmlteam.de\/files\/msc-kreuzfahrten\/msc-divina\/decks-15-11-2021\/di-08-artemide-v3.jpeg","deck_cabins":{"0":{"code":"IM1","color":"#F6C8D8"},"1":{"code":"IM2","color":"#F6C8D8"},"2":{"code":"IR1","color":"#F2A9C5"},"3":{"code":"IR2","color":"#F2A9C5"},"4":{"code":"OM2","color":"#68A4D8"},"5":{"code":"OR2","color":"#447DBF"},"6":{"code":"BM1","color":"#78B984"},"7":{"code":"BM2","color":"#78B984"},"8":{"code":"BP","color":"#9AC999"}},"einrichtungen":{}},"9":{"deck_no":9,"deck_name":"Minerva","deck_image":"\/\/media.xmlteam.de\/files\/msc-kreuzfahrten\/msc-divina\/decks-15-11-2021\/di-09-minerva-v2.jpeg","deck_cabins":{"0":{"code":"IM1","color":"#F6C8D8"},"1":{"code":"IM2","color":"#F6C8D8"},"2":{"code":"IR1","color":"#F2A9C5"},"3":{"code":"IR2","color":"#F2A9C5"},"4":{"code":"BA","color":"#AC2336"},"5":{"code":"BL1","color":"#338867"},"6":{"code":"BL2","color":"#338867"},"7":{"code":"BL3","color":"#338867"},"8":{"code":"BM1","color":"#78B984"},"9":{"code":"BM2","color":"#78B984"},"10":{"code":"SL1","color":"#F49F41"},"11":{"code":"SLS","color":"#F49F41"},"12":{"code":"SRS","color":"#FAC86C"},"13":{"code":"SX","color":"#EF8227"}},"einrichtungen":{}},"10":{"deck_no":10,"deck_name":"Giunone","deck_image":"\/\/media.xmlteam.de\/files\/msc-kreuzfahrten\/msc-divina\/decks-15-11-2021\/di-10-giunone-v3.jpeg","deck_cabins":{"0":{"code":"IR1","color":"#F2A9C5"},"1":{"code":"IR2","color":"#F2A9C5"},"2":{"code":"BA","color":"#AC2336"},"3":{"code":"BL1","color":"#338867"},"4":{"code":"BL2","color":"#338867"},"5":{"code":"BL3","color":"#338867"},"6":{"code":"BM1","color":"#78B984"},"7":{"code":"BM2","color":"#78B984"},"8":{"code":"SRS","color":"#FAC86C"},"9":{"code":"SX","color":"#EF8227"}},"einrichtungen":{}},"11":{"deck_no":11,"deck_name":"Iride","deck_image":"\/\/media.xmlteam.de\/files\/msc-kreuzfahrten\/msc-divina\/decks-15-11-2021\/di-11-iride-v3.jpeg","deck_cabins":{"0":{"code":"IM1","color":"#F6C8D8"},"1":{"code":"IM2","color":"#F6C8D8"},"2":{"code":"IR1","color":"#F2A9C5"},"3":{"code":"IR2","color":"#F2A9C5"},"4":{"code":"BA","color":"#AC2336"},"5":{"code":"BL1","color":"#338867"},"6":{"code":"BL2","color":"#338867"},"7":{"code":"BL3","color":"#338867"},"8":{"code":"BM1","color":"#78B984"},"9":{"code":"BM2","color":"#78B984"},"10":{"code":"SL1","color":"#F49F41"},"11":{"code":"SLS","color":"#F49F41"},"12":{"code":"SRS","color":"#FAC86C"},"13":{"code":"SX","color":"#EF8227"}},"einrichtungen":{}},"12":{"deck_no":12,"deck_name":"Aurora","deck_image":"\/\/media.xmlteam.de\/files\/msc-kreuzfahrten\/msc-divina\/decks-15-11-2021\/di-12-aurora-v2.jpeg","deck_cabins":{"0":{"code":"IM1","color":"#F6C8D8"},"1":{"code":"IM2","color":"#F6C8D8"},"2":{"code":"IR1","color":"#F2A9C5"},"3":{"code":"IR2","color":"#F2A9C5"},"4":{"code":"BA","color":"#AC2336"},"5":{"code":"BL1","color":"#338867"},"6":{"code":"BL2","color":"#338867"},"7":{"code":"BL3","color":"#338867"},"8":{"code":"BM1","color":"#78B984"},"9":{"code":"BM2","color":"#78B984"},"10":{"code":"YC2","color":"#A0988A"}},"einrichtungen":{}},"13":{"deck_no":13,"deck_name":"Cupido","deck_image":"\/\/media.xmlteam.de\/files\/msc-kreuzfahrten\/msc-divina\/decks-15-11-2021\/di-13-cupido-v3.jpeg","deck_cabins":{"0":{"code":"IM1","color":"#F6C8D8"},"1":{"code":"IM2","color":"#F6C8D8"},"2":{"code":"IR1","color":"#F2A9C5"},"3":{"code":"IR2","color":"#F2A9C5"},"4":{"code":"OR2","color":"#447DBF"},"5":{"code":"BA","color":"#AC2336"},"6":{"code":"BL1","color":"#338867"},"7":{"code":"BL2","color":"#338867"},"8":{"code":"BL3","color":"#338867"},"9":{"code":"BM1","color":"#78B984"},"10":{"code":"BM2","color":"#78B984"}},"einrichtungen":{}},"14":{"deck_no":14,"deck_name":"Afrodite","deck_image":null,"deck_cabins":{},"einrichtungen":{}},"15":{"deck_no":15,"deck_name":"Mercurio","deck_image":"\/\/media.xmlteam.de\/files\/msc-kreuzfahrten\/msc-divina\/decks-15-11-2021\/di-15-mercurio.jpeg","deck_cabins":{"0":{"code":"YC1","color":"#CDC9BA"},"1":{"code":"YCP","color":"#B8B1A2"}},"einrichtungen":{"0":{"name":"Top Sail Lounge","image":"\/\/media.xmlteam.de\/files\/msc-kreuzfahrten\/msc-divina\/ausstattung\/top-sail.jpeg","desc":"","legend":false},"1":{"name":"Concierge Area","image":null,"desc":"","legend":false},"2":{"name":"Bücherei","image":null,"desc":"","legend":false},"3":{"name":"MSC YachtClub","image":null,"desc":"","legend":false},"4":{"name":"Whirlpool","image":null,"desc":"","legend":false},"5":{"name":"Power-Walking-Strecke","image":null,"desc":"","legend":false},"6":{"name":"Junior Club","image":null,"desc":"","legend":false},"7":{"name":"Graffiti Raum (Kinder\/Teens Bereich)","image":null,"desc":"","legend":false},"8":{"name":"Teen Toboga","image":null,"desc":"","legend":false},"9":{"name":"Doremiland","image":null,"desc":"","legend":false},"10":{"name":"The Garden Bar","image":null,"desc":"","legend":false},"11":{"name":"Le Muse MSC Yacht Club Restaurant","image":"\/\/media.xmlteam.de\/files\/msc-kreuzfahrten\/msc-divina\/ausstattung\/le-muse.jpeg","desc":"","legend":false},"12":{"name":"Pool Area The Garden","image":"\/\/media.xmlteam.de\/files\/msc-kreuzfahrten\/msc-divina\/ausstattung\/the-gardenpool.jpeg","desc":"","legend":false}}},"16":{"deck_no":16,"deck_name":"Urano","deck_image":"\/\/media.xmlteam.de\/files\/msc-kreuzfahrten\/msc-divina\/decks-15-11-2021\/di-16-urano.jpeg","deck_cabins":{"0":{"code":"YC1","color":"#CDC9BA"},"1":{"code":"YC3","color":"#61564A"},"2":{"code":"YCP","color":"#B8B1A2"}},"einrichtungen":{"0":{"name":"MSC YachtClub","image":null,"desc":"","legend":false},"1":{"name":"Ausfahrbares Dach","image":null,"desc":"","legend":false},"2":{"name":"Galaxy Restaurant","image":"\/\/media.xmlteam.de\/files\/msc-kreuzfahrten\/msc-divina\/ausstattung\/galaxy-disco-rest.jpeg","desc":"","legend":false},"3":{"name":"Sky \u0026 Stars","image":"\/\/media.xmlteam.de\/files\/msc-kreuzfahrten\/msc-divina\/ausstattung\/stars.jpeg","desc":"","legend":false},"4":{"name":"Virtuelle Welt","image":"\/\/media.xmlteam.de\/files\/msc-kreuzfahrten\/msc-divina\/ausstattung\/virtuellle-welt.jpeg","desc":"","legend":false},"5":{"name":"F1 Simulator","image":"\/\/media.xmlteam.de\/files\/msc-kreuzfahrten\/msc-divina\/ausstattung\/f1.jpeg","desc":"","legend":false},"6":{"name":"4D Kino","image":null,"desc":"","legend":false},"7":{"name":"Shuffleboard","image":null,"desc":"","legend":false},"8":{"name":"MSC Arena Sports Center","image":"\/\/media.xmlteam.de\/files\/msc-kreuzfahrten\/msc-divina\/ausstattung\/sports-arena.jpeg","desc":"","legend":false},"9":{"name":"Sonnendeck","image":null,"desc":"","legend":false},"10":{"name":"Le Prue","image":null,"desc":"","legend":false}}},"18":{"deck_no":18,"deck_name":"Elios","deck_image":"\/\/media.xmlteam.de\/files\/msc-kreuzfahrten\/msc-divina\/deckplan\/18.png","deck_cabins":{},"einrichtungen":{"0":{"name":"MSC Yacht Club Area","image":null,"desc":"","legend":false},"1":{"name":"Whirlpool","image":null,"desc":"","legend":false},"2":{"name":"Pool Area The One","image":"\/\/media.xmlteam.de\/files\/msc-kreuzfahrten\/msc-divina\/ausstattung\/pool-the-one.jpeg","desc":"","legend":false},"3":{"name":"Bar The One","image":"\/\/media.xmlteam.de\/files\/msc-kreuzfahrten\/msc-divina\/ausstattung\/the-one-bar.jpeg","desc":"","legend":false},"4":{"name":"TOP 18 exclusives Sonnendeck","image":null,"desc":"","legend":false}}}}
{"1":{"country_id":"1","country_pos":"1","country_name":"Deutschland","country_code":"DE","country_phone":"+49","country_divider":"0","country_status":"1"},"2":{"country_id":"2","country_pos":"2","country_name":"\u00d6sterreich","country_code":"AT","country_phone":"+43","country_divider":"0","country_status":"1"},"3":{"country_id":"3","country_pos":"3","country_name":"Schweiz","country_code":"CH","country_phone":"+41","country_divider":"1","country_status":"1"},"4":{"country_id":"4","country_pos":"4","country_name":"Afghanistan","country_code":"AF","country_phone":"+93","country_divider":"0","country_status":"0"},"5":{"country_id":"5","country_pos":"5","country_name":"Albanien","country_code":"AL","country_phone":"+355","country_divider":"0","country_status":"1"},"6":{"country_id":"6","country_pos":"6","country_name":"Algerien","country_code":"DZ","country_phone":"+213","country_divider":"0","country_status":"1"},"7":{"country_id":"7","country_pos":"7","country_name":"Andorra","country_code":"AD","country_phone":"+376","country_divider":"0","country_status":"1"},"8":{"country_id":"8","country_pos":"8","country_name":"Angola","country_code":"AO","country_phone":"+244","country_divider":"0","country_status":"1"},"9":{"country_id":"9","country_pos":"9","country_name":"Anguilla","country_code":"AI","country_phone":"+1 264","country_divider":"0","country_status":"1"},"10":{"country_id":"10","country_pos":"10","country_name":"Antarktis","country_code":"AQ","country_phone":"+672","country_divider":"0","country_status":"0"},"11":{"country_id":"11","country_pos":"11","country_name":"Argentinien","country_code":"AR","country_phone":"+54","country_divider":"0","country_status":"1"},"12":{"country_id":"12","country_pos":"12","country_name":"Armenien","country_code":"AM","country_phone":"+374","country_divider":"0","country_status":"1"},"13":{"country_id":"13","country_pos":"13","country_name":"Aruba","country_code":"AW","country_phone":"+297","country_divider":"0","country_status":"1"},"14":{"country_id":"14","country_pos":"14","country_name":"Aserbaidschan","country_code":"AZ","country_phone":"+994","country_divider":"0","country_status":"1"},"15":{"country_id":"15","country_pos":"15","country_name":"Australien","country_code":"AU","country_phone":"+61","country_divider":"0","country_status":"1"},"16":{"country_id":"16","country_pos":"16","country_name":"Bahamas","country_code":"BS","country_phone":"+1","country_divider":"0","country_status":"1"},"17":{"country_id":"17","country_pos":"17","country_name":"Bahrain","country_code":"BH","country_phone":"+973","country_divider":"0","country_status":"1"},"18":{"country_id":"18","country_pos":"18","country_name":"Bangladesch","country_code":"BD","country_phone":"+880","country_divider":"0","country_status":"1"},"19":{"country_id":"19","country_pos":"19","country_name":"Barbados","country_code":"BB","country_phone":"+1","country_divider":"0","country_status":"1"},"20":{"country_id":"20","country_pos":"20","country_name":"Belgien","country_code":"BE","country_phone":"+32","country_divider":"0","country_status":"1"},"21":{"country_id":"21","country_pos":"21","country_name":"Belize","country_code":"BZ","country_phone":"+501","country_divider":"0","country_status":"1"},"22":{"country_id":"22","country_pos":"22","country_name":"Benin","country_code":"BJ","country_phone":"+229","country_divider":"0","country_status":"1"},"23":{"country_id":"23","country_pos":"23","country_name":"Bermuda","country_code":"BM","country_phone":"+1","country_divider":"0","country_status":"1"},"24":{"country_id":"24","country_pos":"24","country_name":"Bhutan","country_code":"BT","country_phone":"+975","country_divider":"0","country_status":"1"},"25":{"country_id":"25","country_pos":"25","country_name":"Birma (Myanmar)","country_code":"MM","country_phone":"+95","country_divider":"0","country_status":"1"},"26":{"country_id":"26","country_pos":"26","country_name":"Bolivien","country_code":"BO","country_phone":"+591","country_divider":"0","country_status":"1"},"27":{"country_id":"27","country_pos":"27","country_name":"Bosnien und Herzegowina","country_code":"BA","country_phone":"+387","country_divider":"0","country_status":"1"},"28":{"country_id":"28","country_pos":"28","country_name":"Botsuana","country_code":"BW","country_phone":"+267","country_divider":"0","country_status":"1"},"29":{"country_id":"29","country_pos":"29","country_name":"Brasilien","country_code":"BR","country_phone":"+55","country_divider":"0","country_status":"1"},"30":{"country_id":"30","country_pos":"30","country_name":"Britische Jungferninseln","country_code":"VG","country_phone":"+1 284","country_divider":"0","country_status":"1"},"31":{"country_id":"31","country_pos":"31","country_name":"Brunei","country_code":"BN","country_phone":"+673","country_divider":"0","country_status":"1"},"32":{"country_id":"32","country_pos":"32","country_name":"Bulgarien","country_code":"BG","country_phone":"+359","country_divider":"0","country_status":"1"},"33":{"country_id":"33","country_pos":"33","country_name":"Burkina Faso","country_code":"BF","country_phone":"+226","country_divider":"0","country_status":"1"},"34":{"country_id":"34","country_pos":"34","country_name":"Burundi","country_code":"BI","country_phone":"+257","country_divider":"0","country_status":"1"},"35":{"country_id":"35","country_pos":"35","country_name":"Chile","country_code":"CL","country_phone":"+56","country_divider":"0","country_status":"1"},"36":{"country_id":"36","country_pos":"36","country_name":"China","country_code":"CN","country_phone":"+86","country_divider":"0","country_status":"1"},"37":{"country_id":"37","country_pos":"37","country_name":"Cookinseln","country_code":"CK","country_phone":"+682","country_divider":"0","country_status":"1"},"38":{"country_id":"38","country_pos":"38","country_name":"Costa Rica","country_code":"CR","country_phone":"+506","country_divider":"0","country_status":"1"},"39":{"country_id":"39","country_pos":"39","country_name":"Cura\u00e7ao","country_code":"CW","country_phone":"+599","country_divider":"0","country_status":"1"},"40":{"country_id":"40","country_pos":"40","country_name":"C\u00f4te d\u2019Ivoire","country_code":"CI","country_phone":"+225","country_divider":"0","country_status":"1"},"41":{"country_id":"41","country_pos":"41","country_name":"Demokratische Republik Kongo","country_code":"CD","country_phone":"+243","country_divider":"0","country_status":"1"},"42":{"country_id":"42","country_pos":"42","country_name":"Dominica","country_code":"DM","country_phone":"+1","country_divider":"0","country_status":"1"},"43":{"country_id":"43","country_pos":"43","country_name":"Dominikanische Republik","country_code":"DO","country_phone":"+1","country_divider":"0","country_status":"1"},"44":{"country_id":"44","country_pos":"44","country_name":"Dschibuti","country_code":"DJ","country_phone":"+253","country_divider":"0","country_status":"1"},"45":{"country_id":"45","country_pos":"45","country_name":"D\u00e4nemark","country_code":"DK","country_phone":"+45","country_divider":"0","country_status":"1"},"46":{"country_id":"46","country_pos":"46","country_name":"Ecuador","country_code":"EC","country_phone":"+593","country_divider":"0","country_status":"1"},"47":{"country_id":"47","country_pos":"47","country_name":"El Salvador","country_code":"SV","country_phone":"+503","country_divider":"0","country_status":"1"},"48":{"country_id":"48","country_pos":"48","country_name":"Eritrea","country_code":"ER","country_phone":"+291","country_divider":"0","country_status":"1"},"49":{"country_id":"49","country_pos":"49","country_name":"Estland","country_code":"EE","country_phone":"+372","country_divider":"0","country_status":"1"},"50":{"country_id":"50","country_pos":"50","country_name":"Falklandinseln","country_code":"FK","country_phone":"+500","country_divider":"0","country_status":"1"},"51":{"country_id":"51","country_pos":"51","country_name":"Finnland","country_code":"FI","country_phone":"+358","country_divider":"0","country_status":"1"},"52":{"country_id":"52","country_pos":"52","country_name":"Frankreich","country_code":"FR","country_phone":"+33","country_divider":"0","country_status":"1"},"53":{"country_id":"53","country_pos":"53","country_name":"Franz\u00f6sisch-Polynesien","country_code":"PF","country_phone":"+689","country_divider":"0","country_status":"1"},"54":{"country_id":"54","country_pos":"54","country_name":"F\u00e4r\u00f6er","country_code":"FO","country_phone":"+298","country_divider":"0","country_status":"1"},"55":{"country_id":"55","country_pos":"55","country_name":"Gabun","country_code":"GA","country_phone":"+241","country_divider":"0","country_status":"1"},"56":{"country_id":"56","country_pos":"56","country_name":"Gambia","country_code":"GM","country_phone":"+220","country_divider":"0","country_status":"1"},"57":{"country_id":"57","country_pos":"57","country_name":"Georgien","country_code":"GE","country_phone":"+995","country_divider":"0","country_status":"1"},"58":{"country_id":"58","country_pos":"58","country_name":"Ghana","country_code":"GH","country_phone":"+233","country_divider":"0","country_status":"1"},"59":{"country_id":"59","country_pos":"59","country_name":"Gibraltar","country_code":"GI","country_phone":"+350","country_divider":"0","country_status":"1"},"60":{"country_id":"60","country_pos":"60","country_name":"Griechenland","country_code":"GR","country_phone":"+30","country_divider":"0","country_status":"1"},"61":{"country_id":"61","country_pos":"61","country_name":"Gro\u00dfbritannien","country_code":"GB","country_phone":"+44","country_divider":"0","country_status":"1"},"62":{"country_id":"62","country_pos":"62","country_name":"Gr\u00f6nland","country_code":"GL","country_phone":"+299","country_divider":"0","country_status":"1"},"63":{"country_id":"63","country_pos":"63","country_name":"Guadeloupe","country_code":"GP","country_phone":"+590","country_divider":"0","country_status":"1"},"64":{"country_id":"64","country_pos":"64","country_name":"Guam","country_code":"GU","country_phone":"+1 671","country_divider":"0","country_status":"1"},"65":{"country_id":"65","country_pos":"65","country_name":"Guatemala","country_code":"GT","country_phone":"+502","country_divider":"0","country_status":"1"},"66":{"country_id":"66","country_pos":"66","country_name":"Guinea","country_code":"GN","country_phone":"+224","country_divider":"0","country_status":"1"},"67":{"country_id":"67","country_pos":"67","country_name":"Guinea-Bissau","country_code":"GW","country_phone":"+245","country_divider":"0","country_status":"1"},"68":{"country_id":"68","country_pos":"68","country_name":"Guyana","country_code":"GY","country_phone":"+592","country_divider":"0","country_status":"1"},"69":{"country_id":"69","country_pos":"69","country_name":"Haiti","country_code":"HT","country_phone":"+509","country_divider":"0","country_status":"1"},"70":{"country_id":"70","country_pos":"70","country_name":"Honduras","country_code":"HN","country_phone":"+504","country_divider":"0","country_status":"1"},"71":{"country_id":"71","country_pos":"71","country_name":"Hongkong","country_code":"HK","country_phone":"+852","country_divider":"0","country_status":"1"},"72":{"country_id":"72","country_pos":"72","country_name":"Indien","country_code":"IN","country_phone":"+91","country_divider":"0","country_status":"1"},"73":{"country_id":"73","country_pos":"73","country_name":"Indonesien","country_code":"ID","country_phone":"+62","country_divider":"0","country_status":"1"},"74":{"country_id":"74","country_pos":"74","country_name":"Irak","country_code":"IQ","country_phone":"+964","country_divider":"0","country_status":"1"},"75":{"country_id":"75","country_pos":"75","country_name":"Iran","country_code":"IR","country_phone":"+98","country_divider":"0","country_status":"1"},"76":{"country_id":"76","country_pos":"76","country_name":"Irland","country_code":"IE","country_phone":"+353","country_divider":"0","country_status":"1"},"77":{"country_id":"77","country_pos":"77","country_name":"Island","country_code":"IS","country_phone":"+354","country_divider":"0","country_status":"1"},"78":{"country_id":"78","country_pos":"78","country_name":"Isle of Man","country_code":"IM","country_phone":"+44","country_divider":"0","country_status":"1"},"79":{"country_id":"79","country_pos":"79","country_name":"Israel","country_code":"IL","country_phone":"+972","country_divider":"0","country_status":"1"},"80":{"country_id":"80","country_pos":"80","country_name":"Italien","country_code":"IT","country_phone":"+39","country_divider":"0","country_status":"1"},"81":{"country_id":"81","country_pos":"81","country_name":"Jamaika","country_code":"JM","country_phone":"+1 (876)","country_divider":"0","country_status":"1"},"82":{"country_id":"82","country_pos":"82","country_name":"Japan","country_code":"JP","country_phone":"+81","country_divider":"0","country_status":"1"},"83":{"country_id":"83","country_pos":"83","country_name":"Jemen","country_code":"YE","country_phone":"+967","country_divider":"0","country_status":"1"},"84":{"country_id":"84","country_pos":"84","country_name":"Jordanien","country_code":"JO","country_phone":"+962","country_divider":"0","country_status":"1"},"85":{"country_id":"85","country_pos":"85","country_name":"Kaimaninseln","country_code":"KY","country_phone":"+1 345","country_divider":"0","country_status":"1"},"86":{"country_id":"86","country_pos":"86","country_name":"Kambodscha","country_code":"KH","country_phone":"+855","country_divider":"0","country_status":"1"},"87":{"country_id":"87","country_pos":"87","country_name":"Kamerun","country_code":"CM","country_phone":"+237","country_divider":"0","country_status":"1"},"88":{"country_id":"88","country_pos":"88","country_name":"Kanada","country_code":"CA","country_phone":"+1","country_divider":"0","country_status":"1"},"89":{"country_id":"89","country_pos":"89","country_name":"Kap Verde","country_code":"CV","country_phone":"+238","country_divider":"0","country_status":"1"},"90":{"country_id":"90","country_pos":"90","country_name":"Kasachstan","country_code":"KZ","country_phone":"+7","country_divider":"0","country_status":"1"},"91":{"country_id":"91","country_pos":"91","country_name":"Katar","country_code":"QA","country_phone":"+974","country_divider":"0","country_status":"1"},"92":{"country_id":"92","country_pos":"92","country_name":"Kenia","country_code":"KE","country_phone":"+254","country_divider":"0","country_status":"1"},"93":{"country_id":"93","country_pos":"93","country_name":"Kirgisistan","country_code":"KG","country_phone":"+996","country_divider":"0","country_status":"1"},"94":{"country_id":"94","country_pos":"94","country_name":"Kiribati","country_code":"KI","country_phone":"+686","country_divider":"0","country_status":"1"},"95":{"country_id":"95","country_pos":"95","country_name":"Kolumbien","country_code":"CO","country_phone":"+57","country_divider":"0","country_status":"1"},"96":{"country_id":"96","country_pos":"96","country_name":"Komoren","country_code":"KM","country_phone":"+269","country_divider":"0","country_status":"1"},"97":{"country_id":"97","country_pos":"97","country_name":"Kosovo","country_code":"XK","country_phone":"+381","country_divider":"0","country_status":"1"},"98":{"country_id":"98","country_pos":"98","country_name":"Kroatien","country_code":"HR","country_phone":"+385","country_divider":"0","country_status":"1"},"99":{"country_id":"99","country_pos":"99","country_name":"Kuba","country_code":"CU","country_phone":"+53","country_divider":"0","country_status":"1"},"100":{"country_id":"100","country_pos":"100","country_name":"Kuwait","country_code":"KW","country_phone":"+965","country_divider":"0","country_status":"1"},"101":{"country_id":"101","country_pos":"101","country_name":"Laos","country_code":"LA","country_phone":"+856","country_divider":"0","country_status":"1"},"102":{"country_id":"102","country_pos":"102","country_name":"Lesotho","country_code":"LS","country_phone":"+266","country_divider":"0","country_status":"1"},"103":{"country_id":"103","country_pos":"103","country_name":"Lettland","country_code":"LV","country_phone":"+371","country_divider":"0","country_status":"1"},"104":{"country_id":"104","country_pos":"104","country_name":"Libanon","country_code":"LB","country_phone":"+961","country_divider":"0","country_status":"1"},"105":{"country_id":"105","country_pos":"105","country_name":"Liberia","country_code":"LR","country_phone":"+231","country_divider":"0","country_status":"1"},"106":{"country_id":"106","country_pos":"106","country_name":"Libyen","country_code":"LY","country_phone":"+218","country_divider":"0","country_status":"1"},"107":{"country_id":"107","country_pos":"107","country_name":"Liechtenstein","country_code":"LI","country_phone":"+423","country_divider":"0","country_status":"1"},"108":{"country_id":"108","country_pos":"108","country_name":"Litauen","country_code":"LT","country_phone":"+370","country_divider":"0","country_status":"1"},"109":{"country_id":"109","country_pos":"109","country_name":"Luxemburg","country_code":"LU","country_phone":"+352","country_divider":"0","country_status":"1"},"110":{"country_id":"110","country_pos":"110","country_name":"Macao","country_code":"MO","country_phone":"+853","country_divider":"0","country_status":"1"},"111":{"country_id":"111","country_pos":"111","country_name":"Madagaskar","country_code":"MG","country_phone":"+261","country_divider":"0","country_status":"1"},"112":{"country_id":"112","country_pos":"112","country_name":"Malawi","country_code":"MW","country_phone":"+265","country_divider":"0","country_status":"1"},"113":{"country_id":"113","country_pos":"113","country_name":"Malaysia","country_code":"MY","country_phone":"+60","country_divider":"0","country_status":"1"},"114":{"country_id":"114","country_pos":"114","country_name":"Malediven","country_code":"MV","country_phone":"+960","country_divider":"0","country_status":"1"},"115":{"country_id":"115","country_pos":"115","country_name":"Mali","country_code":"ML","country_phone":"+223","country_divider":"0","country_status":"1"},"116":{"country_id":"116","country_pos":"116","country_name":"Malta","country_code":"MT","country_phone":"+356","country_divider":"0","country_status":"1"},"117":{"country_id":"117","country_pos":"117","country_name":"Marokko","country_code":"MA","country_phone":"+212","country_divider":"0","country_status":"1"},"118":{"country_id":"118","country_pos":"118","country_name":"Marshall-Inseln","country_code":"MH","country_phone":"+692","country_divider":"0","country_status":"1"},"119":{"country_id":"119","country_pos":"119","country_name":"Mauretanien","country_code":"MR","country_phone":"+222","country_divider":"0","country_status":"1"},"120":{"country_id":"120","country_pos":"120","country_name":"Mauritius","country_code":"MU","country_phone":"+230","country_divider":"0","country_status":"1"},"121":{"country_id":"121","country_pos":"121","country_name":"Mazedonien","country_code":"MK","country_phone":"+389","country_divider":"0","country_status":"1"},"122":{"country_id":"122","country_pos":"122","country_name":"Mexiko","country_code":"MX","country_phone":"+52","country_divider":"0","country_status":"1"},"123":{"country_id":"123","country_pos":"123","country_name":"Mikronesien","country_code":"FM","country_phone":"+691","country_divider":"0","country_status":"1"},"124":{"country_id":"124","country_pos":"124","country_name":"Moldawien","country_code":"MD","country_phone":"+373","country_divider":"0","country_status":"1"},"125":{"country_id":"125","country_pos":"125","country_name":"Monaco","country_code":"MC","country_phone":"+377","country_divider":"0","country_status":"1"},"126":{"country_id":"126","country_pos":"126","country_name":"Mongolei","country_code":"MN","country_phone":"+976","country_divider":"0","country_status":"1"},"127":{"country_id":"127","country_pos":"127","country_name":"Montenegro","country_code":"ME","country_phone":"+382","country_divider":"0","country_status":"1"},"128":{"country_id":"128","country_pos":"128","country_name":"Montserrat","country_code":"MS","country_phone":"+1 664","country_divider":"0","country_status":"1"},"129":{"country_id":"129","country_pos":"129","country_name":"Mosambik","country_code":"MZ","country_phone":"+258","country_divider":"0","country_status":"1"},"130":{"country_id":"130","country_pos":"130","country_name":"Namibia","country_code":"NA","country_phone":"+264","country_divider":"0","country_status":"1"},"131":{"country_id":"131","country_pos":"131","country_name":"Nauru","country_code":"NR","country_phone":"+674","country_divider":"0","country_status":"1"},"132":{"country_id":"132","country_pos":"132","country_name":"Nepal","country_code":"NP","country_phone":"+977","country_divider":"0","country_status":"1"},"133":{"country_id":"133","country_pos":"133","country_name":"Neukaledonien","country_code":"NC","country_phone":"+687","country_divider":"0","country_status":"1"},"134":{"country_id":"134","country_pos":"134","country_name":"Neuseeland","country_code":"NZ","country_phone":"+64","country_divider":"0","country_status":"1"},"135":{"country_id":"135","country_pos":"135","country_name":"Niederlande","country_code":"NL","country_phone":"+31","country_divider":"0","country_status":"1"},"136":{"country_id":"136","country_pos":"136","country_name":"Niger","country_code":"NE","country_phone":"+227","country_divider":"0","country_status":"1"},"137":{"country_id":"137","country_pos":"137","country_name":"Nigeria","country_code":"NG","country_phone":"+234","country_divider":"0","country_status":"1"},"138":{"country_id":"138","country_pos":"138","country_name":"Nikaragua","country_code":"NI","country_phone":"+505","country_divider":"0","country_status":"1"},"139":{"country_id":"139","country_pos":"139","country_name":"Niue","country_code":"NU","country_phone":"+683","country_divider":"0","country_status":"1"},"140":{"country_id":"140","country_pos":"140","country_name":"Nordkorea","country_code":"KP","country_phone":"+850","country_divider":"0","country_status":"1"},"141":{"country_id":"141","country_pos":"141","country_name":"Norfolkinsel","country_code":"NF","country_phone":"+672","country_divider":"0","country_status":"1"},"142":{"country_id":"142","country_pos":"142","country_name":"Norwegen","country_code":"NO","country_phone":"+47","country_divider":"0","country_status":"1"},"143":{"country_id":"143","country_pos":"143","country_name":"N\u00f6rdliche Marianen","country_code":"MP","country_phone":"+1 670","country_divider":"0","country_status":"1"},"144":{"country_id":"144","country_pos":"144","country_name":"Oman","country_code":"OM","country_phone":"+968","country_divider":"0","country_status":"1"},"145":{"country_id":"145","country_pos":"145","country_name":"Osttimor","country_code":"TL","country_phone":"+670","country_divider":"0","country_status":"1"},"146":{"country_id":"146","country_pos":"146","country_name":"Pakistan","country_code":"PK","country_phone":"+92","country_divider":"0","country_status":"1"},"147":{"country_id":"147","country_pos":"147","country_name":"Palau","country_code":"PW","country_phone":"+680","country_divider":"0","country_status":"1"},"148":{"country_id":"148","country_pos":"148","country_name":"Panama","country_code":"PA","country_phone":"+507","country_divider":"0","country_status":"1"},"149":{"country_id":"149","country_pos":"149","country_name":"Papua-Neuguinea","country_code":"PG","country_phone":"+675","country_divider":"0","country_status":"1"},"150":{"country_id":"150","country_pos":"150","country_name":"Paraguay","country_code":"PY","country_phone":"+595","country_divider":"0","country_status":"1"},"151":{"country_id":"151","country_pos":"151","country_name":"Peru","country_code":"PE","country_phone":"+51","country_divider":"0","country_status":"1"},"152":{"country_id":"152","country_pos":"152","country_name":"Philippinen","country_code":"PH","country_phone":"+63","country_divider":"0","country_status":"1"},"153":{"country_id":"153","country_pos":"153","country_name":"Pitcairn","country_code":"PN","country_phone":"+870","country_divider":"0","country_status":"1"},"154":{"country_id":"154","country_pos":"154","country_name":"Polen","country_code":"PL","country_phone":"+48","country_divider":"0","country_status":"1"},"155":{"country_id":"155","country_pos":"155","country_name":"Portugal","country_code":"PT","country_phone":"+351","country_divider":"0","country_status":"1"},"156":{"country_id":"156","country_pos":"156","country_name":"Puerto Rico","country_code":"PR","country_phone":"+1","country_divider":"0","country_status":"1"},"157":{"country_id":"157","country_pos":"157","country_name":"Republik Kongo","country_code":"CG","country_phone":"+242","country_divider":"0","country_status":"1"},"158":{"country_id":"158","country_pos":"158","country_name":"Ruanda","country_code":"RW","country_phone":"+250","country_divider":"0","country_status":"1"},"159":{"country_id":"159","country_pos":"159","country_name":"Rum\u00e4nien","country_code":"RO","country_phone":"+40","country_divider":"0","country_status":"1"},"160":{"country_id":"160","country_pos":"160","country_name":"Russland","country_code":"RU","country_phone":"+7","country_divider":"0","country_status":"1"},"161":{"country_id":"161","country_pos":"161","country_name":"R\u00e9union","country_code":"RE","country_phone":"+262","country_divider":"0","country_status":"1"},"162":{"country_id":"162","country_pos":"162","country_name":"Saint Kitts und Nevis","country_code":"KN","country_phone":"+1","country_divider":"0","country_status":"1"},"163":{"country_id":"163","country_pos":"163","country_name":"Saint-Martin","country_code":"MF","country_phone":"+1 599","country_divider":"0","country_status":"1"},"164":{"country_id":"164","country_pos":"164","country_name":"Sambia","country_code":"ZM","country_phone":"+260","country_divider":"0","country_status":"1"},"165":{"country_id":"165","country_pos":"165","country_name":"Samoa","country_code":"WS","country_phone":"+685","country_divider":"0","country_status":"1"},"166":{"country_id":"166","country_pos":"166","country_name":"San Marino","country_code":"SM","country_phone":"+378","country_divider":"0","country_status":"1"},"167":{"country_id":"167","country_pos":"167","country_name":"Sankt Bartholom\u00e4us","country_code":"BL","country_phone":"+590","country_divider":"0","country_status":"1"},"168":{"country_id":"168","country_pos":"168","country_name":"Sao Tom\u00e9 und Principe","country_code":"ST","country_phone":"+239","country_divider":"0","country_status":"1"},"169":{"country_id":"169","country_pos":"169","country_name":"Saudi-Arabien","country_code":"SA","country_phone":"+966","country_divider":"0","country_status":"1"},"170":{"country_id":"170","country_pos":"170","country_name":"Schweden","country_code":"SE","country_phone":"+46","country_divider":"0","country_status":"1"},"171":{"country_id":"171","country_pos":"171","country_name":"Senegal","country_code":"SN","country_phone":"+221","country_divider":"0","country_status":"1"},"172":{"country_id":"172","country_pos":"172","country_name":"Serbien","country_code":"RS","country_phone":"+381","country_divider":"0","country_status":"1"},"173":{"country_id":"173","country_pos":"173","country_name":"Seychellen","country_code":"SC","country_phone":"+248","country_divider":"0","country_status":"1"},"174":{"country_id":"174","country_pos":"174","country_name":"Sierra Leone","country_code":"SL","country_phone":"+232","country_divider":"0","country_status":"1"},"175":{"country_id":"175","country_pos":"175","country_name":"Simbabwe","country_code":"ZW","country_phone":"+263","country_divider":"0","country_status":"1"},"176":{"country_id":"176","country_pos":"176","country_name":"Singapur","country_code":"SG","country_phone":"+65","country_divider":"0","country_status":"1"},"177":{"country_id":"177","country_pos":"177","country_name":"Slowakei","country_code":"SK","country_phone":"+421","country_divider":"0","country_status":"1"},"178":{"country_id":"178","country_pos":"178","country_name":"Slowenien","country_code":"SI","country_phone":"+386","country_divider":"0","country_status":"1"},"179":{"country_id":"179","country_pos":"179","country_name":"Solomon-Inseln","country_code":"SB","country_phone":"+677","country_divider":"0","country_status":"1"},"180":{"country_id":"180","country_pos":"180","country_name":"Somalia","country_code":"SO","country_phone":"+252","country_divider":"0","country_status":"1"},"181":{"country_id":"181","country_pos":"181","country_name":"Spanien","country_code":"ES","country_phone":"+34","country_divider":"0","country_status":"1"},"182":{"country_id":"182","country_pos":"182","country_name":"Sri Lanka","country_code":"LK","country_phone":"+94","country_divider":"0","country_status":"1"},"183":{"country_id":"183","country_pos":"183","country_name":"St. Helena","country_code":"SH","country_phone":"+290","country_divider":"0","country_status":"1"},"184":{"country_id":"184","country_pos":"184","country_name":"St. Lucia","country_code":"LC","country_phone":"+1","country_divider":"0","country_status":"1"},"185":{"country_id":"185","country_pos":"185","country_name":"St. Pierre und Miquelon","country_code":"PM","country_phone":"+508","country_divider":"0","country_status":"1"},"186":{"country_id":"186","country_pos":"186","country_name":"St. Vincent und die Grenadinen","country_code":"VC","country_phone":"+1","country_divider":"0","country_status":"1"},"187":{"country_id":"187","country_pos":"187","country_name":"Sudan","country_code":"SD","country_phone":"+249","country_divider":"0","country_status":"1"},"188":{"country_id":"188","country_pos":"188","country_name":"Suriname","country_code":"SR","country_phone":"+597","country_divider":"0","country_status":"1"},"189":{"country_id":"189","country_pos":"189","country_name":"Swasiland","country_code":"SZ","country_phone":"+268","country_divider":"0","country_status":"1"},"190":{"country_id":"190","country_pos":"190","country_name":"Syrien","country_code":"SY","country_phone":"+963","country_divider":"0","country_status":"1"},"191":{"country_id":"191","country_pos":"191","country_name":"S\u00fcdafrika","country_code":"ZA","country_phone":"+27","country_divider":"0","country_status":"1"},"192":{"country_id":"192","country_pos":"192","country_name":"S\u00fcdkorea","country_code":"KR","country_phone":"+82","country_divider":"0","country_status":"1"},"193":{"country_id":"193","country_pos":"193","country_name":"S\u00fcdsudan","country_code":"SS","country_phone":"+211","country_divider":"0","country_status":"1"},"194":{"country_id":"194","country_pos":"194","country_name":"Tadschikistan","country_code":"TJ","country_phone":"+992","country_divider":"0","country_status":"1"},"195":{"country_id":"195","country_pos":"195","country_name":"Taiwan","country_code":"TW","country_phone":"+886","country_divider":"0","country_status":"1"},"196":{"country_id":"196","country_pos":"196","country_name":"Tansania","country_code":"TZ","country_phone":"+255","country_divider":"0","country_status":"1"},"197":{"country_id":"197","country_pos":"197","country_name":"Thailand","country_code":"TH","country_phone":"+66","country_divider":"0","country_status":"1"},"198":{"country_id":"198","country_pos":"198","country_name":"Togo","country_code":"TG","country_phone":"+228","country_divider":"0","country_status":"1"},"199":{"country_id":"199","country_pos":"199","country_name":"Tokelau","country_code":"TK","country_phone":"+690","country_divider":"0","country_status":"1"},"200":{"country_id":"200","country_pos":"200","country_name":"Trinidad und Tobago","country_code":"TT","country_phone":"+1","country_divider":"0","country_status":"1"},"201":{"country_id":"201","country_pos":"201","country_name":"Tschechien","country_code":"CZ","country_phone":"+420","country_divider":"0","country_status":"1"},"202":{"country_id":"202","country_pos":"202","country_name":"Tunesien","country_code":"TN","country_phone":"+216","country_divider":"0","country_status":"1"},"203":{"country_id":"203","country_pos":"203","country_name":"Turkmenistan","country_code":"TM","country_phone":"+993","country_divider":"0","country_status":"1"},"204":{"country_id":"204","country_pos":"204","country_name":"Tuwalu","country_code":"TV","country_phone":"+688","country_divider":"0","country_status":"1"},"205":{"country_id":"205","country_pos":"205","country_name":"T\u00fcrkei","country_code":"TR","country_phone":"+90","country_divider":"0","country_status":"1"},"206":{"country_id":"206","country_pos":"206","country_name":"Uganda","country_code":"UG","country_phone":"+256","country_divider":"0","country_status":"1"},"207":{"country_id":"207","country_pos":"207","country_name":"Ukraine","country_code":"UA","country_phone":"+380","country_divider":"0","country_status":"1"},"208":{"country_id":"208","country_pos":"208","country_name":"Ungarn","country_code":"HU","country_phone":"+36","country_divider":"0","country_status":"1"},"209":{"country_id":"209","country_pos":"209","country_name":"Uruguay","country_code":"UY","country_phone":"+598","country_divider":"0","country_status":"1"},"210":{"country_id":"210","country_pos":"210","country_name":"Usbekistan","country_code":"UZ","country_phone":"+998","country_divider":"0","country_status":"1"},"211":{"country_id":"211","country_pos":"211","country_name":"Vanuatu","country_code":"VU","country_phone":"+678","country_divider":"0","country_status":"1"},"212":{"country_id":"212","country_pos":"212","country_name":"Vatikanstadt","country_code":"VA","country_phone":"+39","country_divider":"0","country_status":"0"},"213":{"country_id":"213","country_pos":"213","country_name":"Venezuela","country_code":"VE","country_phone":"+58","country_divider":"0","country_status":"1"},"214":{"country_id":"214","country_pos":"214","country_name":"Vereinigte Arabische Emirate","country_code":"AE","country_phone":"+971","country_divider":"0","country_status":"1"},"215":{"country_id":"215","country_pos":"215","country_name":"Vereinigte Staaten","country_code":"US","country_phone":"+1","country_divider":"0","country_status":"1"},"216":{"country_id":"216","country_pos":"216","country_name":"Vietnam","country_code":"VN","country_phone":"+84","country_divider":"0","country_status":"1"},"217":{"country_id":"217","country_pos":"217","country_name":"Wei\u00dfrussland","country_code":"BY","country_phone":"+375","country_divider":"0","country_status":"1"},"218":{"country_id":"218","country_pos":"218","country_name":"Westsahara","country_code":"EH","country_phone":"+212","country_divider":"0","country_status":"1"},"219":{"country_id":"219","country_pos":"219","country_name":"Zentralafrikanische Republik","country_code":"CF","country_phone":"+236","country_divider":"0","country_status":"1"},"220":{"country_id":"220","country_pos":"220","country_name":"Zypern","country_code":"CY","country_phone":"+357","country_divider":"0","country_status":"1"},"221":{"country_id":"221","country_pos":"221","country_name":"\u00c4gypten","country_code":"EG","country_phone":"+20","country_divider":"0","country_status":"1"},"222":{"country_id":"222","country_pos":"222","country_name":"\u00c4quatorialguinea","country_code":"GQ","country_phone":"+240","country_divider":"0","country_status":"1"},"223":{"country_id":"223","country_pos":"223","country_name":"\u00c4thiopien","country_code":"ET","country_phone":"+251","country_divider":"0","country_status":"1"}}