Newsletter abonnieren und

35€ Reisegutschein sichern.
Zusammenfassung
Bitte überprüfen Sie Ihre Angaben
Kreuzfahrt
Veranstalter
MSC Cruises
Schiff
MSC Lirica
Route
5 Nächte - ab Venedig bis Genua
Reisetermin
06.11.23 - 11.11.23
Reisedauer
5 Nächte
Ändern
Tarif & Kabine
Tarif
Kategorie
Kabinen-Code
Kabinennnummer
Ändern
An & Abreise
Anreise
Abreise
Reisepreis
Übersicht
Ihre Rechnung erhalten Sie direkt vom Reiseveranstalter MSC Cruises. Nach Erhalt Ihrer Rechnung können Sie ganz bequem per Überweisung direkt an den Reiseveranstalter zahlen.
Ändern
Reiseanmelder
Name
Anschrift
Telefon
E-Mail
5

Rom / Civitavecchia

(Italien)

09:00

19:00

MSC Lirica

MSC Lirica bietet Ihnen die Vorzüge einer klassischen Kreuzfahrt in bester mediterraner MSC Kreuzfahrttradition.

Genießen Sie an Bord gemütlichen Komfort in einem traditionellen und dennoch eleganten Ambiente und den freien Blick aufs Meer aus den bodentiefen Fenstern unserer Lounges.

Familien & Kinder

Mithilfe von renommierten Partnern wie Chicco, LEGO® und Namco® haben wir fabelhafte neue Spielmöglichkeiten für Kinder jeden Alters geschaffen, angefangen bei unserem Spray Park mit vielen lustigen Wasserspielen.

Fitness & Freizeit

Das Fitnesscenter mit Panoramablick und einer großen Auswahl an Sportgeräten und das MSC Aurea Spa mit einem umfangreichen Angebot an Schönheits- und Wellnessbehandlungen sind nur zwei der Bereiche an Bord, wo Sie Ihren Urlaub in vollen Zügen genießen können.

Unterhaltung & Freizeit

Das Unterhaltungsprogramm an Bord der MSC Lirica bietet Aufregendes für jedes Alter und jeden Geschmack, vom Broadway-Theater über das schillernde Las Vegas Casino und die futuristische Blue Club Disco bis hin zu Virtual-Reality-Spielen und dem Piraten-Spielzimmer für Kinder.

KABINEN & SUITEN

Wählen Sie zwischen unterschiedlichen Kabinentypen Ihre Kabine aus: Innenkabinen, Kabinen mit Meerblick, Balkonkabinen oder geräumigen Suiten.

ENTERTAINMENT

Während Ihrer Kreuzfahrt können Sie rund um die Uhr eine große Auswahl an Unterhaltungsmöglichkeiten und Aktivitäten genießen, von Live-Musik und spektakulären Shows bis hin zu Einkaufsmöglichkeiten, Fitnesskursen und Sonnenbaden am Pool. Hier gibt es für jedes Alter die passende Aktivität!

Broadway Theatre
Pool Area
Fitness
Teens Club
Las Vegas Casino
Shooping Area

Restaurants & Buffet

Das Restaurant und die Buffetbereiche bieten entspannte, raffinierte Mahlzeiten mit einer internationalen Auswahl an kulinarischen Spezialitäten, von klassischer mediterraner Küche bis hin zu preisgekrönten Sushi und anderen asiatischen Köstlichkeiten.

Jia Yao
La Pergola
L`Ippocampo Restaurant
Kaito Sushi Bar
Le Bistrot
La Bussola Restaurant

Bars & Lounges

Jede der an Bord befindlichen Bars und Lounges ist ein einzigartiger Ort, um sich zu amüsieren, während Sie die umfangreiche Auswahl an erlesenen Weinen, Bieren, klassischen und innovativen Cocktails, gesunden Fruchtsmoothies, Gourmetkaffee und Schokoladengenüssen genießen.

L`Atmosphere
The Beverly Hills Bar
The Coffee Corner
La Canzone del Mare Bar
Lord Nelson Pub

Für Sie inklusive

Kreuzfahrt in der gebuchten Kabinenkategorie
Deutschsprachige Bordreiseleitung, Bordinformationsbroschüre
Kinderbetreuung von 3-17 Jahre - Altersgerechte Unterhaltung und Verpflegung
Teilnahme an Bordveranstaltungen und Nutzung der Schiffseinrichtung
MSC for Me ( wo verfügbar )
Gepäcktransport bei Ein- und Ausschiffung
Alle Hafensteuern und Gebühren
Hotel Servicegebühr
Kapitänsempfang mit Gala-Dinner
Alle Mahlzeiten (Spezialitätenrestaurants gegen Aufpreis)
Kaffee, Tee, Wasser und Milch im Buffetbereich

Woran Sie noch denken sollten

Reiserücktrittskostenversicherung
Persönliche Ausgaben, wie z.B. Getränke, Landausflüge, Wellness etc.
Servicegebühr an Bord - Bei allen Rechnungen für Getränke wird Ihrem Bordkonto automatisch eine Service-Gebühr von 15 % belastet
%offerPromo%
%cabinCategory% (%cabinCode%)
%price%
%offerOutbound%
%offerInbound%
%offerPromo%
%cabinCategory% (%cabinCode%)
%price%
%offerParameter%
%offerPricing%
%offerOutbound%
%offerInbound%
zurück zur Übersicht
%paxKey%. Reiseteilnehmer
(%paxCatDe%)
Alle Angaben müssen den gültigen Ausweisdokumenten entsprechen.
%paxKey%. Reiseteilnehmer
(%paxCatDe%)
Alle Angaben müssen den gültigen Ausweisdokumenten entsprechen.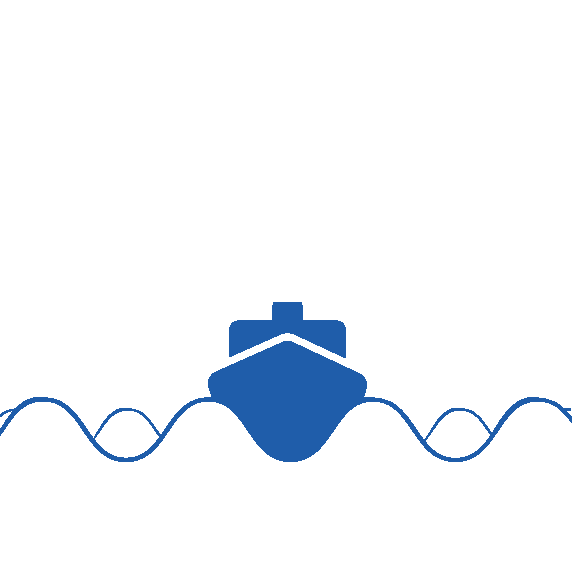 Einen Augenblick bitte. Verfügbarkeit wird überprüft.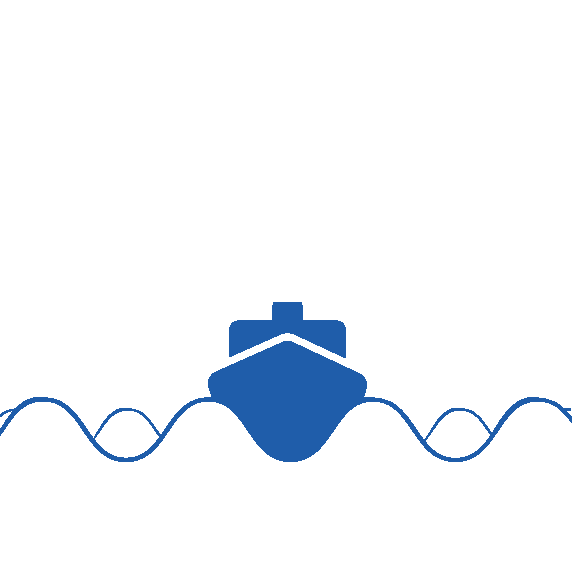 Tarif verfügbar. Kabinen werden geladen.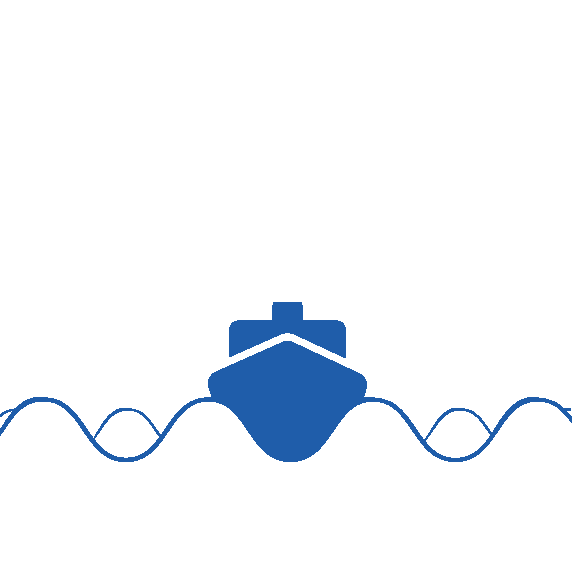 Hier dann die Daten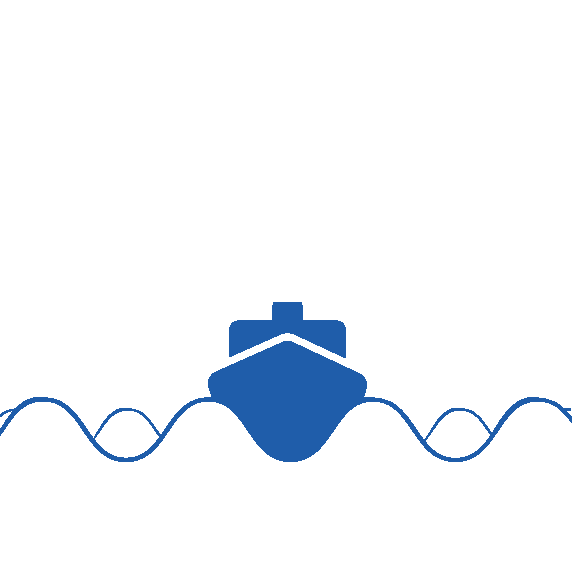 Einen Augenblick bitte. Wir überprüfen Ihre Daten.
{"cruise_id":"28-231106-5","cluster_id":"1278","cruise_type":"sea","ship_id":"116","itinerary_id":"28-231106-5","itinerary_cluster":"0","cruise_source":"2","cruise_start":"2023-11-06","cruise_end":"2023-11-11","cruise_price_min":"401","cruise_cms":null,"cruise_cms_card":null,"cruise_duration":"5","itinerary":{"itinerary_id":"28-231106-5","cluster_id":"1278","cruise_type":"sea","itinerary_cluster":"0","company_id":"11","ship_id":"116","cruise_source":"2","cruise_flight":"0","itinerary_name":"5 Nächte - ab Venedig bis Genua","itinerary_port_start":"ITVCE","itinerary_port_end":"ITGOA","itinerary_ports":"Venedig, Split, Kotor, Rom \/ Civitavecchia, Genua","itinerary_items":"[\u0022ITVCE\u0022,\u0022HRSPU\u0022,\u0022MEKOT\u0022,\u0022ITCIV\u0022,\u0022ITGOA\u0022]","itinerary_days":"5","itinerary_cms":null},"ship":{"ship_id":"116","ship_key":"msc-lirica","ship_code":"LI","ship_name":"MSC Lirica","ship_power":"diesel","s3_key":"msc-lirica","cruise_type":"sea","ship_status":"on","ship_id_xmlteam":"28","company_id":"11","ship_text":"\u003Cp\u003EMSC Lirica bietet Ihnen die Vorz\u0026uuml;ge einer klassischen Kreuzfahrt in bester mediterraner MSC Kreuzfahrttradition.\u003C\/p\u003E\r\n\u003Cp\u003EGenie\u0026szlig;en Sie an Bord gem\u0026uuml;tlichen Komfort in einem traditionellen und dennoch eleganten Ambiente und den freien Blick aufs Meer aus den bodentiefen Fenstern unserer Lounges.\u003C\/p\u003E\r\n\u003Ch4\u003EFamilien \u0026amp; Kinder\u003C\/h4\u003E\r\n\u003Cp\u003EMithilfe von renommierten Partnern wie Chicco, LEGO\u0026reg; und Namco\u0026reg; haben wir fabelhafte neue Spielm\u0026ouml;glichkeiten f\u0026uuml;r Kinder jeden Alters geschaffen, angefangen bei unserem Spray Park mit vielen lustigen Wasserspielen.\u003C\/p\u003E\r\n\u003Ch4\u003EFitness \u0026amp; Freizeit\u003C\/h4\u003E\r\n\u003Cp\u003EDas\u0026nbsp;\u003Cstrong\u003EFitnesscenter mit Panoramablick\u003C\/strong\u003E\u0026nbsp;und einer gro\u0026szlig;en Auswahl an Sportger\u0026auml;ten und das\u0026nbsp;\u003Cstrong\u003EMSC Aurea Spa\u003C\/strong\u003E\u0026nbsp;mit einem umfangreichen Angebot an Sch\u0026ouml;nheits- und Wellnessbehandlungen sind nur zwei der Bereiche an Bord, wo Sie Ihren Urlaub in vollen Z\u0026uuml;gen genie\u0026szlig;en k\u0026ouml;nnen.\u003C\/p\u003E\r\n\u003Cp\u003EUnterhaltung \u0026amp; Freizeit\u003C\/p\u003E\r\n\u003Cp\u003EDas Unterhaltungsprogramm an Bord der MSC Lirica bietet Aufregendes f\u0026uuml;r jedes Alter und jeden Geschmack, vom\u0026nbsp;\u003Cstrong\u003EBroadway-Theater\u003C\/strong\u003E\u0026nbsp;\u0026uuml;ber das schillernde\u0026nbsp;\u003Cstrong\u003ELas Vegas Casino\u0026nbsp;\u003C\/strong\u003Eund die futuristische\u0026nbsp;\u003Cstrong\u003EBlue Club Disco\u003C\/strong\u003E\u0026nbsp;bis hin zu Virtual-Reality-Spielen und dem Piraten-Spielzimmer f\u0026uuml;r Kinder.\u003C\/p\u003E\r\n\u003Ch4\u003EKABINEN \u0026amp; SUITEN\u003C\/h4\u003E\r\n\u003Cp\u003EW\u0026auml;hlen Sie zwischen unterschiedlichen Kabinentypen Ihre Kabine aus: Innenkabinen, Kabinen mit Meerblick, Balkonkabinen oder ger\u0026auml;umigen Suiten.\u0026nbsp;\u003C\/p\u003E\r\n\u003Ch4\u003EENTERTAINMENT\u003C\/h4\u003E\r\n\u003Cp\u003EW\u0026auml;hrend Ihrer Kreuzfahrt k\u0026ouml;nnen Sie rund um die Uhr eine gro\u0026szlig;e Auswahl an Unterhaltungsm\u0026ouml;glichkeiten und Aktivit\u0026auml;ten genie\u0026szlig;en, von Live-Musik und spektakul\u0026auml;ren Shows bis hin zu Einkaufsm\u0026ouml;glichkeiten, Fitnesskursen und Sonnenbaden am Pool. Hier gibt es f\u0026uuml;r jedes Alter die passende Aktivit\u0026auml;t!\u0026nbsp; \u0026nbsp; \u0026nbsp; \u0026nbsp;\u003C\/p\u003E\r\n\u003Cul\u003E\r\n\u003Cli\u003EBroadway Theatre\u003C\/li\u003E\r\n\u003Cli\u003EPool Area\u003C\/li\u003E\r\n\u003Cli\u003EFitness\u003C\/li\u003E\r\n\u003Cli\u003ETeens Club\u003C\/li\u003E\r\n\u003Cli\u003ELas Vegas Casino\u003C\/li\u003E\r\n\u003Cli\u003EShooping Area\u003C\/li\u003E\r\n\u003C\/ul\u003E\r\n\u003Ch4\u003ERestaurants \u0026amp; Buffet\u003C\/h4\u003E\r\n\u003Cp\u003EDas Restaurant und die Buffetbereiche bieten entspannte, raffinierte Mahlzeiten mit einer internationalen Auswahl an kulinarischen Spezialit\u0026auml;ten, von klassischer mediterraner K\u0026uuml;che bis hin zu preisgekr\u0026ouml;nten Sushi und anderen asiatischen K\u0026ouml;stlichkeiten.\u0026nbsp; \u0026nbsp; \u0026nbsp; \u0026nbsp; \u0026nbsp;\u003C\/p\u003E\r\n\u003Cul\u003E\r\n\u003Cli\u003EJia Yao\u003C\/li\u003E\r\n\u003Cli\u003ELa Pergola\u003C\/li\u003E\r\n\u003Cli\u003EL`Ippocampo Restaurant\u003C\/li\u003E\r\n\u003Cli\u003EKaito Sushi Bar\u003C\/li\u003E\r\n\u003Cli\u003ELe Bistrot\u003C\/li\u003E\r\n\u003Cli\u003ELa Bussola Restaurant\u003C\/li\u003E\r\n\u003C\/ul\u003E\r\n\u003Ch4\u003EBars \u0026amp; Lounges\u003C\/h4\u003E\r\n\u003Cp\u003EJede der an Bord befindlichen Bars und Lounges ist ein einzigartiger Ort, um sich zu am\u0026uuml;sieren, w\u0026auml;hrend Sie die umfangreiche Auswahl an erlesenen Weinen, Bieren, klassischen und innovativen Cocktails, gesunden Fruchtsmoothies, Gourmetkaffee und Schokoladengen\u0026uuml;ssen genie\u0026szlig;en.\u0026nbsp; \u0026nbsp; \u0026nbsp; \u0026nbsp; \u0026nbsp;\u003C\/p\u003E\r\n\u003Cul\u003E\r\n\u003Cli\u003EL`Atmosphere\u003C\/li\u003E\r\n\u003Cli\u003EThe Beverly Hills Bar\u003C\/li\u003E\r\n\u003Cli\u003EThe Coffee Corner\u003C\/li\u003E\r\n\u003Cli\u003ELa Canzone del Mare Bar\u003C\/li\u003E\r\n\u003Cli\u003ELord Nelson Pub\u003C\/li\u003E\r\n\u003C\/ul\u003E","ship_text_api":"\u003Cp\u003EMSC Lirica bietet Ihnen die Vorz\u0026uuml;ge einer klassischen Kreuzfahrt in bester mediterraner MSC Kreuzfahrttradition.\u003C\/p\u003E\r\n\u003Cp\u003EGenie\u0026szlig;en Sie an Bord gem\u0026uuml;tlichen Komfort in einem traditionellen und dennoch eleganten Ambiente und den freien Blick aufs Meer aus den bodentiefen Fenstern unserer Lounges.\u003C\/p\u003E\r\n\u003Ch4\u003EFamilien \u0026amp; Kinder\u003C\/h4\u003E\r\n\u003Cp\u003EMithilfe von renommierten Partnern wie Chicco, LEGO\u0026reg; und Namco\u0026reg; haben wir fabelhafte neue Spielm\u0026ouml;glichkeiten f\u0026uuml;r Kinder jeden Alters geschaffen, angefangen bei unserem Spray Park mit vielen lustigen Wasserspielen.\u003C\/p\u003E\r\n\u003Ch4\u003EFitness \u0026amp; Freizeit\u003C\/h4\u003E\r\n\u003Cp\u003EDas\u0026nbsp;\u003Cstrong\u003EFitnesscenter mit Panoramablick\u003C\/strong\u003E\u0026nbsp;und einer gro\u0026szlig;en Auswahl an Sportger\u0026auml;ten und das\u0026nbsp;\u003Cstrong\u003EMSC Aurea Spa\u003C\/strong\u003E\u0026nbsp;mit einem umfangreichen Angebot an Sch\u0026ouml;nheits- und Wellnessbehandlungen sind nur zwei der Bereiche an Bord, wo Sie Ihren Urlaub in vollen Z\u0026uuml;gen genie\u0026szlig;en k\u0026ouml;nnen.\u003C\/p\u003E\r\n\u003Cp\u003EUnterhaltung \u0026amp; Freizeit\u003C\/p\u003E\r\n\u003Cp\u003EDas Unterhaltungsprogramm an Bord der MSC Lirica bietet Aufregendes f\u0026uuml;r jedes Alter und jeden Geschmack, vom\u0026nbsp;\u003Cstrong\u003EBroadway-Theater\u003C\/strong\u003E\u0026nbsp;\u0026uuml;ber das schillernde\u0026nbsp;\u003Cstrong\u003ELas Vegas Casino\u0026nbsp;\u003C\/strong\u003Eund die futuristische\u0026nbsp;\u003Cstrong\u003EBlue Club Disco\u003C\/strong\u003E\u0026nbsp;bis hin zu Virtual-Reality-Spielen und dem Piraten-Spielzimmer f\u0026uuml;r Kinder.\u003C\/p\u003E\r\n\u003Ch4\u003EKABINEN \u0026amp; SUITEN\u003C\/h4\u003E\r\n\u003Cp\u003EW\u0026auml;hlen Sie zwischen unterschiedlichen Kabinentypen Ihre Kabine aus: Innenkabinen, Kabinen mit Meerblick, Balkonkabinen oder ger\u0026auml;umigen Suiten.\u0026nbsp;\u003C\/p\u003E\r\n\u003Ch4\u003EENTERTAINMENT\u003C\/h4\u003E\r\n\u003Cp\u003EW\u0026auml;hrend Ihrer Kreuzfahrt k\u0026ouml;nnen Sie rund um die Uhr eine gro\u0026szlig;e Auswahl an Unterhaltungsm\u0026ouml;glichkeiten und Aktivit\u0026auml;ten genie\u0026szlig;en, von Live-Musik und spektakul\u0026auml;ren Shows bis hin zu Einkaufsm\u0026ouml;glichkeiten, Fitnesskursen und Sonnenbaden am Pool. Hier gibt es f\u0026uuml;r jedes Alter die passende Aktivit\u0026auml;t!\u0026nbsp; \u0026nbsp; \u0026nbsp; \u0026nbsp;\u003C\/p\u003E\r\n\u003Cul\u003E\r\n\u003Cli\u003EBroadway Theatre\u003C\/li\u003E\r\n\u003Cli\u003EPool Area\u003C\/li\u003E\r\n\u003Cli\u003EFitness\u003C\/li\u003E\r\n\u003Cli\u003ETeens Club\u003C\/li\u003E\r\n\u003Cli\u003ELas Vegas Casino\u003C\/li\u003E\r\n\u003Cli\u003EShooping Area\u003C\/li\u003E\r\n\u003C\/ul\u003E\r\n\u003Ch4\u003ERestaurants \u0026amp; Buffet\u003C\/h4\u003E\r\n\u003Cp\u003EDas Restaurant und die Buffetbereiche bieten entspannte, raffinierte Mahlzeiten mit einer internationalen Auswahl an kulinarischen Spezialit\u0026auml;ten, von klassischer mediterraner K\u0026uuml;che bis hin zu preisgekr\u0026ouml;nten Sushi und anderen asiatischen K\u0026ouml;stlichkeiten.\u0026nbsp; \u0026nbsp; \u0026nbsp; \u0026nbsp; \u0026nbsp;\u003C\/p\u003E\r\n\u003Cul\u003E\r\n\u003Cli\u003EJia Yao\u003C\/li\u003E\r\n\u003Cli\u003ELa Pergola\u003C\/li\u003E\r\n\u003Cli\u003EL`Ippocampo Restaurant\u003C\/li\u003E\r\n\u003Cli\u003EKaito Sushi Bar\u003C\/li\u003E\r\n\u003Cli\u003ELe Bistrot\u003C\/li\u003E\r\n\u003Cli\u003ELa Bussola Restaurant\u003C\/li\u003E\r\n\u003C\/ul\u003E\r\n\u003Ch4\u003EBars \u0026amp; Lounges\u003C\/h4\u003E\r\n\u003Cp\u003EJede der an Bord befindlichen Bars und Lounges ist ein einzigartiger Ort, um sich zu am\u0026uuml;sieren, w\u0026auml;hrend Sie die umfangreiche Auswahl an erlesenen Weinen, Bieren, klassischen und innovativen Cocktails, gesunden Fruchtsmoothies, Gourmetkaffee und Schokoladengen\u0026uuml;ssen genie\u0026szlig;en.\u0026nbsp; \u0026nbsp; \u0026nbsp; \u0026nbsp; \u0026nbsp;\u003C\/p\u003E\r\n\u003Cul\u003E\r\n\u003Cli\u003EL`Atmosphere\u003C\/li\u003E\r\n\u003Cli\u003EThe Beverly Hills Bar\u003C\/li\u003E\r\n\u003Cli\u003EThe Coffee Corner\u003C\/li\u003E\r\n\u003Cli\u003ELa Canzone del Mare Bar\u003C\/li\u003E\r\n\u003Cli\u003ELord Nelson Pub\u003C\/li\u003E\r\n\u003C\/ul\u003E","ship_text_data":"\u003Cdiv\u003E\u003Cdiv\u003EAlle Schiffsdaten der \u003Cb\u003EMSC Lirica\u003C\/b\u003E im Überblick: \u003Cbr\u003E\u003C\/div\u003E\u003Cul\u003E\u003Cli\u003ETaufe \u0026amp; Jungfernfahrt: 2003\u003Cbr\u003E\u003C\/li\u003E\u003Cli\u003ELänge: 274,9 m\u003C\/li\u003E\u003Cli\u003EBreite: 32 m\u003C\/li\u003E\u003Cli\u003EGeschwindigkeit: 21,7 Knoten\u003C\/li\u003E\u003Cli\u003E13 Decks, davon 9 Passagierdecks\u003C\/li\u003E\u003Cli\u003E1.984 Passagiere passen an Bord\u003Cbr\u003E\u003C\/li\u003E\u003Cli\u003EReiseziele: Dubai, Abu Dhabi \u0026amp; Sir Bani Yas, Mittelmeer\u003Cbr\u003E\u003C\/li\u003E\u003C\/ul\u003E\u003C\/div\u003E","ship_text_gastro":"\u003Cdiv\u003ELiebe geht durch den Magen! Genießen Sie an Bord Ihres Traumschiffes köstliche Speisen und erlesene Weine, Biere und Cocktails. Hier lässt die kulinarische Vielfalt die Herzen von Feinschmeckern definitiv höher schlagen.\u003Cbr\u003E\u003C\/div\u003E\u003Cdiv\u003E\u003Cbr\u003E\u003Cdiv\u003E\u003Cb\u003ERestaurants an Bord:\u003C\/b\u003E A-la-Carte Restaurants L\u0027Ippocampo und La Bussola | Grill \u0026 Pizzeria La Pergola | Buffetrestaurant Le Bistrot | Spezialitätenrestaurant Kaito Sushi Bar\u003C\/div\u003E\u003Cdiv\u003E\u003Cbr\u003E\u003C\/div\u003E\u003Cdiv\u003E\u003Cb\u003EBars \u0026 Cafés an Bord:\u003C\/b\u003E Piano Bars L\u0027Atmosphère und The Beverly Hills Bar | Englischer Lord Nelson Pub | The Coffee Corner | Eisdiele im Außenbereich\u003Cbr\u003E\u003C\/div\u003E\u003C\/div\u003E","ship_text_leisure":"\u003Cdiv\u003E\u003Cdiv\u003EMit den außergewöhnlichen Angeboten von MSC wird Ihnen garantiert nicht langweilig! Erleben Sie die Vielfalt der einzigartigen Freizeitaktivitäten an Bord. Hier ist für Groß und Klein bestens gesorgt.\u003Cbr\u003E\u003C\/div\u003E\u003Cdiv\u003E\u003Cbr\u003E\u003C\/div\u003E\u003Cdiv\u003E\u003Cb\u003EFreizeitprogramm an Bord:\u003C\/b\u003E Teatro La Fenice | Starlight Disco | Palm Beach Casino | Armonia Lounge \u0026 Library | Internet Café | 5 Shops | verschiedene Shows\u003C\/div\u003E\u003Cdiv\u003E\u003Cbr\u003E\u003C\/div\u003E\u003Cdiv\u003E\u003Cb\u003EFür die Kids an Bord:\u003C\/b\u003E CHICCO Baby Club (Kinder unter 3 Jahren) | 2 LEGO Clubs (Kids 3-6 \u0026 \r\n7-11 Jahre) | 2 Teens Clubs (12-14 \u0026 15-17 Jahre) | \u0022Kelly \u0026 Kloe an Bord\u0022 mit Musik und Tanz\u003Cbr\u003E\u003C\/div\u003E\u003C\/div\u003E","ship_text_wellness":"\u003Cdiv\u003E\u003Cdiv\u003EOb Sie sich so richtig auspowern oder nach Lust und Laune die Seele baumeln lassen möchten: Hier sind Ihren Wünschen keine Grenzen gesetzt. Verausgaben Sie sich an hochmodernen Fitnessgeräten oder entspannen Sie bei einer wohltuenden Wellnessbehandlung im bordeigenen Spa.\u003Cbr\u003E\u003C\/div\u003E\u003Cdiv\u003E\u003Cbr\u003E\u003C\/div\u003E\u003Cdiv\u003E\u003Cb\u003EWellnessangebote an Bord:\u003C\/b\u003E MSC Aurea Spa | umfangreiches Angebot an Schönheits- und Wellnessbehandlungen\u003C\/div\u003E\u003Cdiv\u003E\u003Cbr\u003E\u003C\/div\u003E\u003Cdiv\u003E\u003Cb\u003ESportangebote an Bord:\u003C\/b\u003E\r\n Fitnesscenter mit Panoramablick | Minigolf | 200 m Power-Walking-Pfad | Shuffleboard | \r\nTennisplatz | Basketballfeld | Volleyballfeld | 5er-Fußball-Platz\u003C\/div\u003E\u003C\/div\u003E","ship_text_faq":"\u003Cdiv\u003E\u003Cb\u003EWie alt ist die MSC Lirica?\u003C\/b\u003E\u003C\/div\u003E\u003Cdiv\u003EDas beeindruckende Kreuzfahrtschiff wurde 2003 erbaut und anschließend von Sophia Loren in Neapel getauft.\u003C\/div\u003E\u003Cdiv\u003E\u003Cbr\u003E\u003C\/div\u003E\u003Cdiv\u003E\u003Cb\u003EWie viele Passagiere passen auf das Kreuzfahrtschiff?\u003C\/b\u003E\u003C\/div\u003E\u003Cdiv\u003EIn den 992 Kabinen des schönen Schiffes finden - bei Doppelbelegung - insgesamt 1.984 Passagiere Platz.\u003Cbr\u003E\u003C\/div\u003E","ship_text_cabin":"\u003Cdiv\u003EDie Kabinen auf dem wunderschönen Ozeanriesen sind mit einem Doppelbett*, das auf \r\nAnfrage in zwei Einzelbetten umgewandelt werden kann, ausgestattet. Neben einer Klimaanlage, \r\neinem Kleiderschrank, TV, Telefon und WLAN (gebührenpflichtig) erwarten Sie in Ihrem Zuhause auf hoher See eine Minibar, ein Safe sowie ein Föhn.\u003C\/div\u003E\u003Cdiv\u003E\u003Cbr\u003E\u003C\/div\u003E\u003Cdiv\u003E\u003Cb\u003EInnenkabinen:\u003C\/b\u003E\u0026nbsp;\u003C\/div\u003E\u003Cdiv\u003EBella (Deck 7-10): ca. 12-13 m² | bequemer Sessel | Bad mit Dusche \u0026amp; Föhn | Erlebniswelt: Bella.\u003C\/div\u003E\u003Cdiv\u003EJunior Innenkabine (Deck 7-8): ca. 12-13 m² | bequemer Sessel | Bad mit Dusche \u0026amp; Föhn | Erlebniswelt: Fantastica.\u003C\/div\u003E\u003Cdiv\u003EJunior Innenkabine (Deck 9-10): ca. 13 m² | bequemer Sessel | Bad mit Dusche \u0026amp; Föhn | Erlebniswelt: Fantastica.\u003C\/div\u003E\u003Cdiv\u003E\u003Cbr\u003E\u003C\/div\u003E\u003Cdiv\u003E\u003Cb\u003EKabinen mit Meerblick:\u003C\/b\u003E\u003C\/div\u003E\u003Cdiv\u003EBella: ca. 12-22 m² | Fenster mit Meerblick | bequemer Sessel | Bad mit Dusche \u0026amp; Föhn | Erlebniswelt: Bella.\u003C\/div\u003E\u003Cdiv\u003EJunior Kabine mit Meerblick \u0026amp; teilweiser Sichteinschränkung (Deck 7): ca. 12-13 m² | Fenster mit Meerblick | bequemer Sessel | Bad mit Dusche \u0026amp; Föhn | Erlebniswelt: Fantastica.\u003C\/div\u003E\u003Cdiv\u003EJunior Kabine mit Meerblick (Deck 7-8): ca. 12-13 m² | Fenster mit Meerblick | bequemer Sessel | Bad mit Dusche \u0026amp; Föhn | Erlebniswelt: Fantastica.\u003C\/div\u003E\u003Cdiv\u003EJunior Kabine mit Meerblick (Deck 9-10): ca. 13 m² | Fenster mit Meerblick | bequemer Sessel | Bad mit Dusche \u0026amp; Föhn | Erlebniswelt: Fantastica.\u003C\/div\u003E\u003Cdiv\u003EPremium Kabine mit Meerblick (Deck 9): ca. 22 m² | Fenster mit Meerblick | bequemer Sessel | Bad mit Dusche \u0026amp; Föhn | Erlebniswelt: Fantastica.\u003C\/div\u003E\u003Cdiv\u003E\u003Cbr\u003E\u003C\/div\u003E\u003Cdiv\u003E\u003Cb\u003EBalkonkabinen:\u003C\/b\u003E\u0026nbsp;\u003C\/div\u003E\u003Cdiv\u003EBella (Deck 9-10): ca. 13 m² | Balkon ca. 3 m² | Sitzecke mit Sofa | Bad mit Dusche \u0026amp; Föhn | Erlebniswelt: Bella.\u003C\/div\u003E\u003Cdiv\u003EJunior Balkonkabine (Deck 9-10): ca. 13 m² | Balkon ca. 3 m² | Sitzecke mit Sofa | Bad mit Dusche \u0026amp; Föhn | Erlebniswelt: Fantastica.\u003C\/div\u003E\u003Cdiv\u003E\u003Cbr\u003E\u003C\/div\u003E\u003Cdiv\u003E\u003Cb\u003ESuiten:\u003C\/b\u003E\u003C\/div\u003E\u003Cdiv\u003EDeluxe Suite Aurea (Deck 10): ca. 23 m² | Balkon ca. 5 m² | Sitzecke mit Sofa | großer Kleiderschrank | Bad mit Badewanne \u0026amp; Föhn | Erlebniswelt: Aurea.\u003C\/div\u003E\u003Cdiv\u003EDeluxe Suite Aurea (Deck 12): ca. 23 m² | Balkon ca. 5 m² | Sitzecke mit Sofa | großer Kleiderschrank | Bad mit Badewanne \u0026amp; Föhn | Erlebniswelt: Aurea.\u003C\/div\u003E\u003Cdiv\u003E\u003Cbr\u003E\u003C\/div\u003E\u003Cdiv\u003E*In Kabinen für Gäste mit eingeschränkter Mobilität stehen Ihnen stattdessen zwei Einzelbetten zur Verfügung.\u003C\/div\u003E","ship_360_iframe":null,"ship_img":"msc-lirica.jpeg","ship_img_webp":"msc-lirica.webp","ship_img_ratio":"1.41","ship_img_api":"\/\/media.xmlteam.de\/files\/msc-kreuzfahrten\/msc-lirica\/schiff\/28.jpeg","ship_image":"https:\/\/files.ahoi-schiff.de\/schiff\/msc-lirica.jpeg","ship_image_webp":null,"ship_image_ratio":null,"ship_image_api":"\/\/media.xmlteam.de\/files\/msc-kreuzfahrten\/msc-lirica\/schiff\/28.jpeg","ship_video":"off","ship_video_id":null,"ship_video_pos":"right","ship_video_width":"50","ship_decks":null,"ship_cabins":null,"ship_date":"2021-02-12 14:25:22","ship_date_update":"2023-01-11 11:37:38"},"cms":{"card_img":"","card_img_webp":"","card_label":"","card_label_2":""}}
{"BB":{"cabin_code":"BB","cabin_name":"Balkonkabine","cabin_min_persons":"1","cabin_max_persons":"4","color":null,"cabin_type":"balkon","cabin_image":"\/\/media.xmlteam.de\/files\/msc-kreuzfahrten\/msc-lirica\/kabinen\/b2b-ta-lx-balcony-02.jpeg","equipments":{"0":"Balkon (ca. 3-4 qm)","1":"Sitzecke mit Sofa","2":"Bequemes Doppelbett, umwandelbar in zwei Einzelbetten (auf Anfrage)","3":"großer Kleiderschrank","4":"Bad mit Dusche, Föhn","5":"Klimaanlage","6":"TV","7":"Telefon","8":"Safe","9":"Minibar","10":"WLAN (gegen Gebühr)"},"description":false},"BM1":{"cabin_code":"BM1","cabin_name":"Junior Balkonkabine","cabin_min_persons":"1","cabin_max_persons":"4","color":"#78B984","cabin_type":"balkon","cabin_image":"\/\/media.xmlteam.de\/files\/msc-kreuzfahrten\/msc-lirica\/kabinen\/b2b-ta-lx-balcony-02.jpeg","equipments":{"0":"Balkon (3-4 qm)","1":"Sitzecke mit Sofa","2":"Bequemes Doppelbett, umwandelbar in zwei Einzelbetten (auf Anfrage)","3":"großer Kleiderschrank","4":"Bad mit Dusche, Föhn","5":"Klimaanlage","6":"TV","7":"Telefon","8":"Safe","9":"Minibar","10":"WLAN (gegen Gebühr)","11":"24-Stunden-Kabinenservice (gegen Gebühr)","12":"20% Rabatt auf ausgewählte Dinner-Erlebnisse in den Spezialitätenrestaurants (Vorausbuchung)"},"description":false},"IB":{"cabin_code":"IB","cabin_name":"Innenkabine","cabin_min_persons":"1","cabin_max_persons":"4","color":null,"cabin_type":"innen","cabin_image":"\/\/media.xmlteam.de\/files\/msc-kreuzfahrten\/msc-lirica\/kabinen\/b2b-ta-lx-interior-05.jpeg","equipments":{"0":"Bequemes Doppelbett, umwandelbar in zwei Einzelbetten (auf Anfrage)","1":"großer Kleiderschrank","2":"Bad mit Dusche, Föhn","3":"Klimaanlage","4":"TV","5":"Telefon","6":"Safe","7":"Minibar","8":"WLAN (gegen Gebühr)"},"description":false},"IM1":{"cabin_code":"IM1","cabin_name":"Junior Innenkabine Deck 7-8","cabin_min_persons":"1","cabin_max_persons":"4","color":"#F6C8D8","cabin_type":"innen","cabin_image":"\/\/media.xmlteam.de\/files\/msc-kreuzfahrten\/msc-lirica\/kabinen\/b2b-ta-lx-interior-05.jpeg","equipments":{"0":"Bequemes Doppelbett, umwandelbar in zwei Einzelbetten (auf Anfrage)","1":"großer Kleiderschrank","2":"Bad mit Dusche, Föhn","3":"Klimaanlage","4":"TV","5":"Telefon","6":"Safe","7":"Minibar","8":"WLAN (gegen Gebühr)","9":"24-Stunden-Kabinenservice (gegen Gebühr)","10":"20% Rabatt auf ausgewählte Dinner-Erlebnisse in den Spezialitätenrestaurants (Vorausbuchung)"},"description":false},"IM2":{"cabin_code":"IM2","cabin_name":"Junior Innenkabine Deck 9-10","cabin_min_persons":"1","cabin_max_persons":"4","color":"#F6C8D8","cabin_type":"innen","cabin_image":"\/\/media.xmlteam.de\/files\/msc-kreuzfahrten\/msc-lirica\/kabinen\/b2b-ta-lx-interior-05.jpeg","equipments":{"0":"Bequemes Doppelbett, umwandelbar in zwei Einzelbetten (auf Anfrage)","1":"großer Kleiderschrank","2":"Bad mit Dusche, Föhn","3":"Klimaanlage","4":"TV","5":"Telefon","6":"Safe","7":"Minibar","8":"WLAN (gegen Gebühr)","9":"24-Stunden-Kabinenservice (gegen Gebühr)","10":"20% Rabatt auf ausgewählte Dinner-Erlebnisse in den Spezialitätenrestaurants (Vorausbuchung)"},"description":false},"OB":{"cabin_code":"OB","cabin_name":"Kabine mit Meerblick","cabin_min_persons":"1","cabin_max_persons":"4","color":null,"cabin_type":"aussen","cabin_image":"\/\/media.xmlteam.de\/files\/msc-kreuzfahrten\/msc-lirica\/kabinen\/b2b-ta-lx-oceanview-03.jpeg","equipments":{"0":"Fenster mit Meerblick","1":"Bequemes Doppelbett, umwandelbar in zwei Einzelbetten (auf Anfrage)","2":"großer Kleiderschrank","3":"Bad mit Dusche, Föhn","4":"Klimaanlage","5":"TV","6":"Telefon","7":"Safe","8":"Minibar","9":"WLAN (gegen Gebühr)"},"description":false},"OL1":{"cabin_code":"OL1","cabin_name":"Premium Kabine mit Meerblick","cabin_min_persons":"1","cabin_max_persons":"4","color":"#225397","cabin_type":"aussen","cabin_image":"\/\/media.xmlteam.de\/files\/msc-kreuzfahrten\/msc-lirica\/kabinen\/b2b-ta-lx-oceanview-03.jpeg","equipments":{"0":"Fenster mit Meerblick","1":"Bequemes Doppelbett, umwandelbar in zwei Einzelbetten (auf Anfrage)","2":"großer Kleiderschrank","3":"Bad mit Dusche, Föhn","4":"Klimaanlage","5":"TV","6":"Telefon","7":"Safe","8":"Minibar","9":"WLAN (gegen Gebühr)","10":"24-Stunden-Kabinenservice (gegen Gebühr)","11":"20% Rabatt auf ausgewählte Dinner-Erlebnisse in den Spezialitätenrestaurants (Vorausbuchung)"},"description":false},"OM1":{"cabin_code":"OM1","cabin_name":"Junior Kabine mit Meerblick Deck 7-8","cabin_min_persons":"1","cabin_max_persons":"4","color":"#68A4D8","cabin_type":"aussen","cabin_image":"\/\/media.xmlteam.de\/files\/msc-kreuzfahrten\/msc-lirica\/kabinen\/b2b-ta-lx-oceanview-03.jpeg","equipments":{"0":"Fenster mit Meerblick","1":"Bequemes Doppelbett, umwandelbar in zwei Einzelbetten (auf Anfrage)","2":"großer Kleiderschrank","3":"Bad mit Dusche, Föhn","4":"Klimaanlage","5":"TV","6":"Telefon","7":"Safe","8":"Minibar","9":"WLAN (gegen Gebühr)","10":"24-Stunden-Kabinenservice (gegen Gebühr)","11":"20% Rabatt auf ausgewählte Dinner-Erlebnisse in den Spezialitätenrestaurants (Vorausbuchung)"},"description":false},"OM2":{"cabin_code":"OM2","cabin_name":"Junior Kabine mit Meerblick Deck 9-10","cabin_min_persons":"1","cabin_max_persons":"4","color":"#68A4D8","cabin_type":"aussen","cabin_image":"\/\/media.xmlteam.de\/files\/msc-kreuzfahrten\/msc-lirica\/kabinen\/b2b-ta-lx-oceanview-03.jpeg","equipments":{"0":"Fenster mit Meerblick","1":"Bequemes Doppelbett, umwandelbar in zwei Einzelbetten (auf Anfrage)","2":"großer Kleiderschrank","3":"Bad mit Dusche, Föhn","4":"Klimaanlage","5":"TV","6":"Telefon","7":"Safe","8":"Minibar","9":"WLAN (gegen Gebühr)","10":"24-Stunden-Kabinenservice (gegen Gebühr)","11":"20% Rabatt auf ausgewählte Dinner-Erlebnisse in den Spezialitätenrestaurants (Vorausbuchung)"},"description":false},"OO":{"cabin_code":"OO","cabin_name":"Junior Kabine mit Meerblick und teilweiser Sichtbehinderung","cabin_min_persons":"1","cabin_max_persons":"4","color":"#9AD0F3","cabin_type":"aussen","cabin_image":"\/\/media.xmlteam.de\/files\/msc-kreuzfahrten\/msc-lirica\/kabinen\/b2b-ta-lx-outsidewithpartialview-04.jpeg","equipments":{"0":"Fenster mit Meerblick ( teilweise Sichtbehinderung )","1":"Bequemes Doppelbett, umwandelbar in zwei Einzelbetten (auf Anfrage)","2":"großer Kleiderschrank","3":"Bad mit Dusche, Föhn","4":"Klimaanlage","5":"TV","6":"Telefon","7":"Safe","8":"Minibar","9":"WLAN (gegen Gebühr)","10":"24-Stunden-Kabinenservice (gegen Gebühr)","11":"20% Rabatt auf ausgewählte Dinner-Erlebnisse in den Spezialitätenrestaurants (Vorausbuchung)"},"description":false},"SR1":{"cabin_code":"SR1","cabin_name":"Deluxe Suite Deck 10","cabin_min_persons":"1","cabin_max_persons":"4","color":"#FAC86C","cabin_type":"suite","cabin_image":"\/\/media.xmlteam.de\/files\/msc-kreuzfahrten\/msc-lirica\/kabinen\/msc15005729.jpeg","equipments":{"0":"Balkon (ca. 5 m²)","1":"Sitzecke mit Sofa","2":"Bequemes Doppelbett, umwandelbar in zwei Einzelbetten (auf Anfrage)","3":"großer Kleiderschrank","4":"Bad mit Badewanne, Föhn","5":"Klimaanlage","6":"TV","7":"Telefon","8":"Safe","9":"Minibar","10":"WLAN (gegen Gebühr)","11":"Willkommenspaket (Prosecco und Schokolade)","12":"Bademantel und Hausschuhe","13":"Kissenauswahl","14":"20% Rabatt auf ausgewählte Dinner-Erlebnisse in den Spezialitätenrestaurants (Vorausbuchung)","15":"24-Stunden-Kabinenservice","16":"My Choice Dining: Dinner ohne feste Tischzeiten in einem separaten Bereich","17":"40% Rabatt auf eine ausgewählte SPA-Anwendung (bei Vorausbuchung)","18":"10% Rabatt auf alle SPA Anwendungen (bei Buchung an Bord)","19":"Priority Check-In und Gepäcktransport bei Einschiffung (nicht in allen Häfen möglich)"},"description":false},"SR2":{"cabin_code":"SR2","cabin_name":"Deluxe Suite Deck 12","cabin_min_persons":"1","cabin_max_persons":"4","color":"#FAC86C","cabin_type":"suite","cabin_image":"\/\/media.xmlteam.de\/files\/msc-kreuzfahrten\/msc-lirica\/kabinen\/msc15005729.jpeg","equipments":{"0":"Balkon (ca. 5 m²)","1":"Sitzecke mit Sofa","2":"Bequemes Doppelbett, umwandelbar in zwei Einzelbetten (auf Anfrage)","3":"großer Kleiderschrank","4":"Bad mit Badewanne, Föhn","5":"Klimaanlage","6":"TV","7":"Telefon","8":"Safe","9":"Minibar","10":"WLAN (gegen Gebühr)","11":"Willkommenspaket (Prosecco und Schokolade)","12":"Bademantel und Hausschuhe","13":"Kissenauswahl","14":"20% Rabatt auf ausgewählte Dinner-Erlebnisse in den Spezialitätenrestaurants (Vorausbuchung)","15":"24-Stunden-Kabinenservice","16":"My Choice Dining: Dinner ohne feste Tischzeiten in einem separaten Bereich","17":"40% Rabatt auf eine ausgewählte SPA-Anwendung (bei Vorausbuchung)","18":"10% Rabatt auf alle SPA Anwendungen (bei Buchung an Bord)","19":"Priority Check-In und Gepäcktransport bei Einschiffung (nicht in allen Häfen möglich)"},"description":false}}
{"5":{"deck_no":5,"deck_name":"Verdi","deck_image":"\/\/media.xmlteam.de\/files\/msc-kreuzfahrten\/msc-lirica\/deckplan\/5.png","deck_cabins":{},"einrichtungen":{"0":{"name":"The Broadway Theater","image":null,"desc":"","legend":false},"1":{"name":"Lord Nelson Pub","image":null,"desc":"","legend":false},"2":{"name":"Kartenspielzimmer\/Bücherei\u0026Internet Cafe","image":null,"desc":"","legend":false},"3":{"name":"Voyagers Club Info Counter","image":null,"desc":"","legend":false},"4":{"name":"Rezeption\/Gästeservice","image":null,"desc":"","legend":false},"5":{"name":"Shopping Arcade","image":null,"desc":"","legend":false},"6":{"name":"Ausflug Counter","image":null,"desc":"","legend":false},"7":{"name":"The Beverly Hills Bar","image":"\/\/media.xmlteam.de\/files\/msc-kreuzfahrten\/msc-lirica\/ausstattung\/berverly-hills.jpeg","desc":"","legend":false},"8":{"name":"La Bussola Restaurant","image":null,"desc":"","legend":false}}},"6":{"deck_no":6,"deck_name":"Puccini","deck_image":"\/\/media.xmlteam.de\/files\/msc-kreuzfahrten\/msc-lirica\/deckplan\/6.png","deck_cabins":{},"einrichtungen":{"0":{"name":"The Broadway Theater","image":null,"desc":"","legend":false},"1":{"name":"The Coffee Corner","image":"\/\/media.xmlteam.de\/files\/msc-kreuzfahrten\/msc-lirica\/ausstattung\/the-coffee-corner.jpeg","desc":"","legend":false},"2":{"name":"Le Cabaret","image":null,"desc":"","legend":false},"3":{"name":"Casino VIP Lounge","image":null,"desc":"","legend":false},"4":{"name":"Las Vegas Casino","image":"\/\/media.xmlteam.de\/files\/msc-kreuzfahrten\/msc-lirica\/ausstattung\/casino.jpeg","desc":"","legend":false},"5":{"name":"Shopping Arcade","image":null,"desc":"","legend":false},"6":{"name":"L\u0027 Atmosphere Piano Bar","image":null,"desc":"","legend":false},"7":{"name":"Jia Yao (asiatisches Restaurant)","image":"\/\/media.xmlteam.de\/files\/msc-kreuzfahrten\/msc-lirica\/ausstattung\/asia.jpeg","desc":"","legend":false},"8":{"name":"Fotogalerie und-shop","image":"\/\/media.xmlteam.de\/files\/msc-kreuzfahrten\/msc-lirica\/ausstattung\/fotoshop.jpeg","desc":"","legend":false},"9":{"name":"Virtuelle Spielhalle","image":null,"desc":"","legend":false},"10":{"name":"L\u0027 Ippocampo Restaurant","image":null,"desc":"","legend":false}}},"7":{"deck_no":7,"deck_name":"Scarlatti","deck_image":"\/\/media.xmlteam.de\/files\/msc-kreuzfahrten\/msc-lirica\/decks-15-11-2021\/lx-07-scarlatti-v3.jpeg","deck_cabins":{"0":{"code":"IM1","color":"#F6C8D8"},"1":{"code":"IM2","color":"#F6C8D8"},"2":{"code":"OM1","color":"#68A4D8"},"3":{"code":"OM2","color":"#68A4D8"},"4":{"code":"OO","color":"#9AD0F3"}},"einrichtungen":{}},"8":{"deck_no":8,"deck_name":"Pagnini","deck_image":"\/\/media.xmlteam.de\/files\/msc-kreuzfahrten\/msc-lirica\/decks-15-11-2021\/lx-08-paganini-v2.jpeg","deck_cabins":{"0":{"code":"IM1","color":"#F6C8D8"},"1":{"code":"IM2","color":"#F6C8D8"},"2":{"code":"OM1","color":"#68A4D8"},"3":{"code":"OM2","color":"#68A4D8"}},"einrichtungen":{}},"9":{"deck_no":9,"deck_name":"Albinani","deck_image":"\/\/media.xmlteam.de\/files\/msc-kreuzfahrten\/msc-lirica\/decks-15-11-2021\/lx-09-albinoni-v4.jpeg","deck_cabins":{"0":{"code":"IM1","color":"#F6C8D8"},"1":{"code":"IM2","color":"#F6C8D8"},"2":{"code":"OL1","color":"#225397"},"3":{"code":"OM1","color":"#68A4D8"},"4":{"code":"OM2","color":"#68A4D8"},"5":{"code":"BM1","color":"#78B984"}},"einrichtungen":{}},"10":{"deck_no":10,"deck_name":"Bellini","deck_image":"\/\/media.xmlteam.de\/files\/msc-kreuzfahrten\/msc-lirica\/decks-15-11-2021\/lx-10-bellini-v3.jpeg","deck_cabins":{"0":{"code":"IM1","color":"#F6C8D8"},"1":{"code":"IM2","color":"#F6C8D8"},"2":{"code":"OM1","color":"#68A4D8"},"3":{"code":"OM2","color":"#68A4D8"},"4":{"code":"BM1","color":"#78B984"},"5":{"code":"SR1","color":"#FAC86C"},"6":{"code":"SR2","color":"#FAC86C"}},"einrichtungen":{}},"11":{"deck_no":11,"deck_name":"Vivaldi","deck_image":"\/\/media.xmlteam.de\/files\/msc-kreuzfahrten\/msc-lirica\/deckplan\/11.png","deck_cabins":{},"einrichtungen":{"0":{"name":"Ruheraum","image":null,"desc":"","legend":false},"1":{"name":"Fitnesscenter mit Panoramablick","image":null,"desc":"","legend":false},"2":{"name":"MSC Aurea Spa","image":"\/\/media.xmlteam.de\/files\/msc-kreuzfahrten\/msc-lirica\/ausstattung\/spa.jpeg","desc":"","legend":false},"3":{"name":"Thermal Suite","image":null,"desc":"","legend":false},"4":{"name":"Beautysalon","image":null,"desc":"","legend":false},"5":{"name":"Baby Club","image":null,"desc":"","legend":false},"6":{"name":"Mini Club","image":"\/\/media.xmlteam.de\/files\/msc-kreuzfahrten\/msc-lirica\/ausstattung\/minjclub.jpeg","desc":"","legend":false},"7":{"name":"Eiscafé Italiana","image":"\/\/media.xmlteam.de\/files\/msc-kreuzfahrten\/msc-lirica\/ausstattung\/eiscafejpg.jpeg","desc":"","legend":false},"8":{"name":"La Canzone del Mar Bar","image":"\/\/media.xmlteam.de\/files\/msc-kreuzfahrten\/msc-lirica\/ausstattung\/la-canzone.jpeg","desc":"","legend":false},"9":{"name":"Vitamin Bar","image":null,"desc":"","legend":false},"10":{"name":"Pool Bar","image":null,"desc":"","legend":false},"11":{"name":"Whirlpool","image":null,"desc":"","legend":false},"12":{"name":"Pool Area Le Piscine","image":null,"desc":"","legend":false},"13":{"name":"Doremi Spray Park (spritzige Wasserattraktion)","image":"\/\/media.xmlteam.de\/files\/msc-kreuzfahrten\/msc-lirica\/ausstattung\/dromi.jpeg","desc":"","legend":false},"14":{"name":"La Pergola Außen Cafeteria","image":"\/\/media.xmlteam.de\/files\/msc-kreuzfahrten\/msc-lirica\/ausstattung\/outside-cafej-pg.jpeg","desc":"","legend":false},"15":{"name":"La Pergola Hamburger Paradies","image":"\/\/media.xmlteam.de\/files\/msc-kreuzfahrten\/msc-lirica\/ausstattung\/hamburger.jpeg","desc":"","legend":false},"16":{"name":"La Pergola Pizza \u0026 Pasta","image":"\/\/media.xmlteam.de\/files\/msc-kreuzfahrten\/msc-lirica\/ausstattung\/pasta-pizza.jpeg","desc":"","legend":false},"17":{"name":"Buffetrestaurant Le Bistrot","image":null,"desc":"","legend":false}}},"12":{"deck_no":12,"deck_name":"Rossini","deck_image":"\/\/media.xmlteam.de\/files\/msc-kreuzfahrten\/msc-lirica\/decks-15-11-2021\/lx-12-rossini.jpeg","deck_cabins":{"0":{"code":"SR1","color":"#FAC86C"},"1":{"code":"SR2","color":"#FAC86C"}},"einrichtungen":{"0":{"name":"Power-Walking-Strecke","image":null,"desc":"","legend":false},"1":{"name":"Shuffleboard","image":null,"desc":"","legend":false},"2":{"name":"Young \u0026 Teen Club Karaoke","image":null,"desc":"","legend":false},"3":{"name":"Junior Club","image":null,"desc":"","legend":false},"4":{"name":"Diskothek The Blue Club","image":null,"desc":"","legend":false}}},"13":{"deck_no":13,"deck_name":"Sun Deck","deck_image":null,"deck_cabins":{},"einrichtungen":{}}}
{"1":{"country_id":"1","country_pos":"1","country_name":"Deutschland","country_code":"DE","country_phone":"+49","country_divider":"0","country_status":"1"},"2":{"country_id":"2","country_pos":"2","country_name":"\u00d6sterreich","country_code":"AT","country_phone":"+43","country_divider":"0","country_status":"1"},"3":{"country_id":"3","country_pos":"3","country_name":"Schweiz","country_code":"CH","country_phone":"+41","country_divider":"1","country_status":"1"},"4":{"country_id":"4","country_pos":"4","country_name":"Afghanistan","country_code":"AF","country_phone":"+93","country_divider":"0","country_status":"0"},"5":{"country_id":"5","country_pos":"5","country_name":"Albanien","country_code":"AL","country_phone":"+355","country_divider":"0","country_status":"1"},"6":{"country_id":"6","country_pos":"6","country_name":"Algerien","country_code":"DZ","country_phone":"+213","country_divider":"0","country_status":"1"},"7":{"country_id":"7","country_pos":"7","country_name":"Andorra","country_code":"AD","country_phone":"+376","country_divider":"0","country_status":"1"},"8":{"country_id":"8","country_pos":"8","country_name":"Angola","country_code":"AO","country_phone":"+244","country_divider":"0","country_status":"1"},"9":{"country_id":"9","country_pos":"9","country_name":"Anguilla","country_code":"AI","country_phone":"+1 264","country_divider":"0","country_status":"1"},"10":{"country_id":"10","country_pos":"10","country_name":"Antarktis","country_code":"AQ","country_phone":"+672","country_divider":"0","country_status":"0"},"11":{"country_id":"11","country_pos":"11","country_name":"Argentinien","country_code":"AR","country_phone":"+54","country_divider":"0","country_status":"1"},"12":{"country_id":"12","country_pos":"12","country_name":"Armenien","country_code":"AM","country_phone":"+374","country_divider":"0","country_status":"1"},"13":{"country_id":"13","country_pos":"13","country_name":"Aruba","country_code":"AW","country_phone":"+297","country_divider":"0","country_status":"1"},"14":{"country_id":"14","country_pos":"14","country_name":"Aserbaidschan","country_code":"AZ","country_phone":"+994","country_divider":"0","country_status":"1"},"15":{"country_id":"15","country_pos":"15","country_name":"Australien","country_code":"AU","country_phone":"+61","country_divider":"0","country_status":"1"},"16":{"country_id":"16","country_pos":"16","country_name":"Bahamas","country_code":"BS","country_phone":"+1","country_divider":"0","country_status":"1"},"17":{"country_id":"17","country_pos":"17","country_name":"Bahrain","country_code":"BH","country_phone":"+973","country_divider":"0","country_status":"1"},"18":{"country_id":"18","country_pos":"18","country_name":"Bangladesch","country_code":"BD","country_phone":"+880","country_divider":"0","country_status":"1"},"19":{"country_id":"19","country_pos":"19","country_name":"Barbados","country_code":"BB","country_phone":"+1","country_divider":"0","country_status":"1"},"20":{"country_id":"20","country_pos":"20","country_name":"Belgien","country_code":"BE","country_phone":"+32","country_divider":"0","country_status":"1"},"21":{"country_id":"21","country_pos":"21","country_name":"Belize","country_code":"BZ","country_phone":"+501","country_divider":"0","country_status":"1"},"22":{"country_id":"22","country_pos":"22","country_name":"Benin","country_code":"BJ","country_phone":"+229","country_divider":"0","country_status":"1"},"23":{"country_id":"23","country_pos":"23","country_name":"Bermuda","country_code":"BM","country_phone":"+1","country_divider":"0","country_status":"1"},"24":{"country_id":"24","country_pos":"24","country_name":"Bhutan","country_code":"BT","country_phone":"+975","country_divider":"0","country_status":"1"},"25":{"country_id":"25","country_pos":"25","country_name":"Birma (Myanmar)","country_code":"MM","country_phone":"+95","country_divider":"0","country_status":"1"},"26":{"country_id":"26","country_pos":"26","country_name":"Bolivien","country_code":"BO","country_phone":"+591","country_divider":"0","country_status":"1"},"27":{"country_id":"27","country_pos":"27","country_name":"Bosnien und Herzegowina","country_code":"BA","country_phone":"+387","country_divider":"0","country_status":"1"},"28":{"country_id":"28","country_pos":"28","country_name":"Botsuana","country_code":"BW","country_phone":"+267","country_divider":"0","country_status":"1"},"29":{"country_id":"29","country_pos":"29","country_name":"Brasilien","country_code":"BR","country_phone":"+55","country_divider":"0","country_status":"1"},"30":{"country_id":"30","country_pos":"30","country_name":"Britische Jungferninseln","country_code":"VG","country_phone":"+1 284","country_divider":"0","country_status":"1"},"31":{"country_id":"31","country_pos":"31","country_name":"Brunei","country_code":"BN","country_phone":"+673","country_divider":"0","country_status":"1"},"32":{"country_id":"32","country_pos":"32","country_name":"Bulgarien","country_code":"BG","country_phone":"+359","country_divider":"0","country_status":"1"},"33":{"country_id":"33","country_pos":"33","country_name":"Burkina Faso","country_code":"BF","country_phone":"+226","country_divider":"0","country_status":"1"},"34":{"country_id":"34","country_pos":"34","country_name":"Burundi","country_code":"BI","country_phone":"+257","country_divider":"0","country_status":"1"},"35":{"country_id":"35","country_pos":"35","country_name":"Chile","country_code":"CL","country_phone":"+56","country_divider":"0","country_status":"1"},"36":{"country_id":"36","country_pos":"36","country_name":"China","country_code":"CN","country_phone":"+86","country_divider":"0","country_status":"1"},"37":{"country_id":"37","country_pos":"37","country_name":"Cookinseln","country_code":"CK","country_phone":"+682","country_divider":"0","country_status":"1"},"38":{"country_id":"38","country_pos":"38","country_name":"Costa Rica","country_code":"CR","country_phone":"+506","country_divider":"0","country_status":"1"},"39":{"country_id":"39","country_pos":"39","country_name":"Cura\u00e7ao","country_code":"CW","country_phone":"+599","country_divider":"0","country_status":"1"},"40":{"country_id":"40","country_pos":"40","country_name":"C\u00f4te d\u2019Ivoire","country_code":"CI","country_phone":"+225","country_divider":"0","country_status":"1"},"41":{"country_id":"41","country_pos":"41","country_name":"Demokratische Republik Kongo","country_code":"CD","country_phone":"+243","country_divider":"0","country_status":"1"},"42":{"country_id":"42","country_pos":"42","country_name":"Dominica","country_code":"DM","country_phone":"+1","country_divider":"0","country_status":"1"},"43":{"country_id":"43","country_pos":"43","country_name":"Dominikanische Republik","country_code":"DO","country_phone":"+1","country_divider":"0","country_status":"1"},"44":{"country_id":"44","country_pos":"44","country_name":"Dschibuti","country_code":"DJ","country_phone":"+253","country_divider":"0","country_status":"1"},"45":{"country_id":"45","country_pos":"45","country_name":"D\u00e4nemark","country_code":"DK","country_phone":"+45","country_divider":"0","country_status":"1"},"46":{"country_id":"46","country_pos":"46","country_name":"Ecuador","country_code":"EC","country_phone":"+593","country_divider":"0","country_status":"1"},"47":{"country_id":"47","country_pos":"47","country_name":"El Salvador","country_code":"SV","country_phone":"+503","country_divider":"0","country_status":"1"},"48":{"country_id":"48","country_pos":"48","country_name":"Eritrea","country_code":"ER","country_phone":"+291","country_divider":"0","country_status":"1"},"49":{"country_id":"49","country_pos":"49","country_name":"Estland","country_code":"EE","country_phone":"+372","country_divider":"0","country_status":"1"},"50":{"country_id":"50","country_pos":"50","country_name":"Falklandinseln","country_code":"FK","country_phone":"+500","country_divider":"0","country_status":"1"},"51":{"country_id":"51","country_pos":"51","country_name":"Finnland","country_code":"FI","country_phone":"+358","country_divider":"0","country_status":"1"},"52":{"country_id":"52","country_pos":"52","country_name":"Frankreich","country_code":"FR","country_phone":"+33","country_divider":"0","country_status":"1"},"53":{"country_id":"53","country_pos":"53","country_name":"Franz\u00f6sisch-Polynesien","country_code":"PF","country_phone":"+689","country_divider":"0","country_status":"1"},"54":{"country_id":"54","country_pos":"54","country_name":"F\u00e4r\u00f6er","country_code":"FO","country_phone":"+298","country_divider":"0","country_status":"1"},"55":{"country_id":"55","country_pos":"55","country_name":"Gabun","country_code":"GA","country_phone":"+241","country_divider":"0","country_status":"1"},"56":{"country_id":"56","country_pos":"56","country_name":"Gambia","country_code":"GM","country_phone":"+220","country_divider":"0","country_status":"1"},"57":{"country_id":"57","country_pos":"57","country_name":"Georgien","country_code":"GE","country_phone":"+995","country_divider":"0","country_status":"1"},"58":{"country_id":"58","country_pos":"58","country_name":"Ghana","country_code":"GH","country_phone":"+233","country_divider":"0","country_status":"1"},"59":{"country_id":"59","country_pos":"59","country_name":"Gibraltar","country_code":"GI","country_phone":"+350","country_divider":"0","country_status":"1"},"60":{"country_id":"60","country_pos":"60","country_name":"Griechenland","country_code":"GR","country_phone":"+30","country_divider":"0","country_status":"1"},"61":{"country_id":"61","country_pos":"61","country_name":"Gro\u00dfbritannien","country_code":"GB","country_phone":"+44","country_divider":"0","country_status":"1"},"62":{"country_id":"62","country_pos":"62","country_name":"Gr\u00f6nland","country_code":"GL","country_phone":"+299","country_divider":"0","country_status":"1"},"63":{"country_id":"63","country_pos":"63","country_name":"Guadeloupe","country_code":"GP","country_phone":"+590","country_divider":"0","country_status":"1"},"64":{"country_id":"64","country_pos":"64","country_name":"Guam","country_code":"GU","country_phone":"+1 671","country_divider":"0","country_status":"1"},"65":{"country_id":"65","country_pos":"65","country_name":"Guatemala","country_code":"GT","country_phone":"+502","country_divider":"0","country_status":"1"},"66":{"country_id":"66","country_pos":"66","country_name":"Guinea","country_code":"GN","country_phone":"+224","country_divider":"0","country_status":"1"},"67":{"country_id":"67","country_pos":"67","country_name":"Guinea-Bissau","country_code":"GW","country_phone":"+245","country_divider":"0","country_status":"1"},"68":{"country_id":"68","country_pos":"68","country_name":"Guyana","country_code":"GY","country_phone":"+592","country_divider":"0","country_status":"1"},"69":{"country_id":"69","country_pos":"69","country_name":"Haiti","country_code":"HT","country_phone":"+509","country_divider":"0","country_status":"1"},"70":{"country_id":"70","country_pos":"70","country_name":"Honduras","country_code":"HN","country_phone":"+504","country_divider":"0","country_status":"1"},"71":{"country_id":"71","country_pos":"71","country_name":"Hongkong","country_code":"HK","country_phone":"+852","country_divider":"0","country_status":"1"},"72":{"country_id":"72","country_pos":"72","country_name":"Indien","country_code":"IN","country_phone":"+91","country_divider":"0","country_status":"1"},"73":{"country_id":"73","country_pos":"73","country_name":"Indonesien","country_code":"ID","country_phone":"+62","country_divider":"0","country_status":"1"},"74":{"country_id":"74","country_pos":"74","country_name":"Irak","country_code":"IQ","country_phone":"+964","country_divider":"0","country_status":"1"},"75":{"country_id":"75","country_pos":"75","country_name":"Iran","country_code":"IR","country_phone":"+98","country_divider":"0","country_status":"1"},"76":{"country_id":"76","country_pos":"76","country_name":"Irland","country_code":"IE","country_phone":"+353","country_divider":"0","country_status":"1"},"77":{"country_id":"77","country_pos":"77","country_name":"Island","country_code":"IS","country_phone":"+354","country_divider":"0","country_status":"1"},"78":{"country_id":"78","country_pos":"78","country_name":"Isle of Man","country_code":"IM","country_phone":"+44","country_divider":"0","country_status":"1"},"79":{"country_id":"79","country_pos":"79","country_name":"Israel","country_code":"IL","country_phone":"+972","country_divider":"0","country_status":"1"},"80":{"country_id":"80","country_pos":"80","country_name":"Italien","country_code":"IT","country_phone":"+39","country_divider":"0","country_status":"1"},"81":{"country_id":"81","country_pos":"81","country_name":"Jamaika","country_code":"JM","country_phone":"+1 (876)","country_divider":"0","country_status":"1"},"82":{"country_id":"82","country_pos":"82","country_name":"Japan","country_code":"JP","country_phone":"+81","country_divider":"0","country_status":"1"},"83":{"country_id":"83","country_pos":"83","country_name":"Jemen","country_code":"YE","country_phone":"+967","country_divider":"0","country_status":"1"},"84":{"country_id":"84","country_pos":"84","country_name":"Jordanien","country_code":"JO","country_phone":"+962","country_divider":"0","country_status":"1"},"85":{"country_id":"85","country_pos":"85","country_name":"Kaimaninseln","country_code":"KY","country_phone":"+1 345","country_divider":"0","country_status":"1"},"86":{"country_id":"86","country_pos":"86","country_name":"Kambodscha","country_code":"KH","country_phone":"+855","country_divider":"0","country_status":"1"},"87":{"country_id":"87","country_pos":"87","country_name":"Kamerun","country_code":"CM","country_phone":"+237","country_divider":"0","country_status":"1"},"88":{"country_id":"88","country_pos":"88","country_name":"Kanada","country_code":"CA","country_phone":"+1","country_divider":"0","country_status":"1"},"89":{"country_id":"89","country_pos":"89","country_name":"Kap Verde","country_code":"CV","country_phone":"+238","country_divider":"0","country_status":"1"},"90":{"country_id":"90","country_pos":"90","country_name":"Kasachstan","country_code":"KZ","country_phone":"+7","country_divider":"0","country_status":"1"},"91":{"country_id":"91","country_pos":"91","country_name":"Katar","country_code":"QA","country_phone":"+974","country_divider":"0","country_status":"1"},"92":{"country_id":"92","country_pos":"92","country_name":"Kenia","country_code":"KE","country_phone":"+254","country_divider":"0","country_status":"1"},"93":{"country_id":"93","country_pos":"93","country_name":"Kirgisistan","country_code":"KG","country_phone":"+996","country_divider":"0","country_status":"1"},"94":{"country_id":"94","country_pos":"94","country_name":"Kiribati","country_code":"KI","country_phone":"+686","country_divider":"0","country_status":"1"},"95":{"country_id":"95","country_pos":"95","country_name":"Kolumbien","country_code":"CO","country_phone":"+57","country_divider":"0","country_status":"1"},"96":{"country_id":"96","country_pos":"96","country_name":"Komoren","country_code":"KM","country_phone":"+269","country_divider":"0","country_status":"1"},"97":{"country_id":"97","country_pos":"97","country_name":"Kosovo","country_code":"XK","country_phone":"+381","country_divider":"0","country_status":"1"},"98":{"country_id":"98","country_pos":"98","country_name":"Kroatien","country_code":"HR","country_phone":"+385","country_divider":"0","country_status":"1"},"99":{"country_id":"99","country_pos":"99","country_name":"Kuba","country_code":"CU","country_phone":"+53","country_divider":"0","country_status":"1"},"100":{"country_id":"100","country_pos":"100","country_name":"Kuwait","country_code":"KW","country_phone":"+965","country_divider":"0","country_status":"1"},"101":{"country_id":"101","country_pos":"101","country_name":"Laos","country_code":"LA","country_phone":"+856","country_divider":"0","country_status":"1"},"102":{"country_id":"102","country_pos":"102","country_name":"Lesotho","country_code":"LS","country_phone":"+266","country_divider":"0","country_status":"1"},"103":{"country_id":"103","country_pos":"103","country_name":"Lettland","country_code":"LV","country_phone":"+371","country_divider":"0","country_status":"1"},"104":{"country_id":"104","country_pos":"104","country_name":"Libanon","country_code":"LB","country_phone":"+961","country_divider":"0","country_status":"1"},"105":{"country_id":"105","country_pos":"105","country_name":"Liberia","country_code":"LR","country_phone":"+231","country_divider":"0","country_status":"1"},"106":{"country_id":"106","country_pos":"106","country_name":"Libyen","country_code":"LY","country_phone":"+218","country_divider":"0","country_status":"1"},"107":{"country_id":"107","country_pos":"107","country_name":"Liechtenstein","country_code":"LI","country_phone":"+423","country_divider":"0","country_status":"1"},"108":{"country_id":"108","country_pos":"108","country_name":"Litauen","country_code":"LT","country_phone":"+370","country_divider":"0","country_status":"1"},"109":{"country_id":"109","country_pos":"109","country_name":"Luxemburg","country_code":"LU","country_phone":"+352","country_divider":"0","country_status":"1"},"110":{"country_id":"110","country_pos":"110","country_name":"Macao","country_code":"MO","country_phone":"+853","country_divider":"0","country_status":"1"},"111":{"country_id":"111","country_pos":"111","country_name":"Madagaskar","country_code":"MG","country_phone":"+261","country_divider":"0","country_status":"1"},"112":{"country_id":"112","country_pos":"112","country_name":"Malawi","country_code":"MW","country_phone":"+265","country_divider":"0","country_status":"1"},"113":{"country_id":"113","country_pos":"113","country_name":"Malaysia","country_code":"MY","country_phone":"+60","country_divider":"0","country_status":"1"},"114":{"country_id":"114","country_pos":"114","country_name":"Malediven","country_code":"MV","country_phone":"+960","country_divider":"0","country_status":"1"},"115":{"country_id":"115","country_pos":"115","country_name":"Mali","country_code":"ML","country_phone":"+223","country_divider":"0","country_status":"1"},"116":{"country_id":"116","country_pos":"116","country_name":"Malta","country_code":"MT","country_phone":"+356","country_divider":"0","country_status":"1"},"117":{"country_id":"117","country_pos":"117","country_name":"Marokko","country_code":"MA","country_phone":"+212","country_divider":"0","country_status":"1"},"118":{"country_id":"118","country_pos":"118","country_name":"Marshall-Inseln","country_code":"MH","country_phone":"+692","country_divider":"0","country_status":"1"},"119":{"country_id":"119","country_pos":"119","country_name":"Mauretanien","country_code":"MR","country_phone":"+222","country_divider":"0","country_status":"1"},"120":{"country_id":"120","country_pos":"120","country_name":"Mauritius","country_code":"MU","country_phone":"+230","country_divider":"0","country_status":"1"},"121":{"country_id":"121","country_pos":"121","country_name":"Mazedonien","country_code":"MK","country_phone":"+389","country_divider":"0","country_status":"1"},"122":{"country_id":"122","country_pos":"122","country_name":"Mexiko","country_code":"MX","country_phone":"+52","country_divider":"0","country_status":"1"},"123":{"country_id":"123","country_pos":"123","country_name":"Mikronesien","country_code":"FM","country_phone":"+691","country_divider":"0","country_status":"1"},"124":{"country_id":"124","country_pos":"124","country_name":"Moldawien","country_code":"MD","country_phone":"+373","country_divider":"0","country_status":"1"},"125":{"country_id":"125","country_pos":"125","country_name":"Monaco","country_code":"MC","country_phone":"+377","country_divider":"0","country_status":"1"},"126":{"country_id":"126","country_pos":"126","country_name":"Mongolei","country_code":"MN","country_phone":"+976","country_divider":"0","country_status":"1"},"127":{"country_id":"127","country_pos":"127","country_name":"Montenegro","country_code":"ME","country_phone":"+382","country_divider":"0","country_status":"1"},"128":{"country_id":"128","country_pos":"128","country_name":"Montserrat","country_code":"MS","country_phone":"+1 664","country_divider":"0","country_status":"1"},"129":{"country_id":"129","country_pos":"129","country_name":"Mosambik","country_code":"MZ","country_phone":"+258","country_divider":"0","country_status":"1"},"130":{"country_id":"130","country_pos":"130","country_name":"Namibia","country_code":"NA","country_phone":"+264","country_divider":"0","country_status":"1"},"131":{"country_id":"131","country_pos":"131","country_name":"Nauru","country_code":"NR","country_phone":"+674","country_divider":"0","country_status":"1"},"132":{"country_id":"132","country_pos":"132","country_name":"Nepal","country_code":"NP","country_phone":"+977","country_divider":"0","country_status":"1"},"133":{"country_id":"133","country_pos":"133","country_name":"Neukaledonien","country_code":"NC","country_phone":"+687","country_divider":"0","country_status":"1"},"134":{"country_id":"134","country_pos":"134","country_name":"Neuseeland","country_code":"NZ","country_phone":"+64","country_divider":"0","country_status":"1"},"135":{"country_id":"135","country_pos":"135","country_name":"Niederlande","country_code":"NL","country_phone":"+31","country_divider":"0","country_status":"1"},"136":{"country_id":"136","country_pos":"136","country_name":"Niger","country_code":"NE","country_phone":"+227","country_divider":"0","country_status":"1"},"137":{"country_id":"137","country_pos":"137","country_name":"Nigeria","country_code":"NG","country_phone":"+234","country_divider":"0","country_status":"1"},"138":{"country_id":"138","country_pos":"138","country_name":"Nikaragua","country_code":"NI","country_phone":"+505","country_divider":"0","country_status":"1"},"139":{"country_id":"139","country_pos":"139","country_name":"Niue","country_code":"NU","country_phone":"+683","country_divider":"0","country_status":"1"},"140":{"country_id":"140","country_pos":"140","country_name":"Nordkorea","country_code":"KP","country_phone":"+850","country_divider":"0","country_status":"1"},"141":{"country_id":"141","country_pos":"141","country_name":"Norfolkinsel","country_code":"NF","country_phone":"+672","country_divider":"0","country_status":"1"},"142":{"country_id":"142","country_pos":"142","country_name":"Norwegen","country_code":"NO","country_phone":"+47","country_divider":"0","country_status":"1"},"143":{"country_id":"143","country_pos":"143","country_name":"N\u00f6rdliche Marianen","country_code":"MP","country_phone":"+1 670","country_divider":"0","country_status":"1"},"144":{"country_id":"144","country_pos":"144","country_name":"Oman","country_code":"OM","country_phone":"+968","country_divider":"0","country_status":"1"},"145":{"country_id":"145","country_pos":"145","country_name":"Osttimor","country_code":"TL","country_phone":"+670","country_divider":"0","country_status":"1"},"146":{"country_id":"146","country_pos":"146","country_name":"Pakistan","country_code":"PK","country_phone":"+92","country_divider":"0","country_status":"1"},"147":{"country_id":"147","country_pos":"147","country_name":"Palau","country_code":"PW","country_phone":"+680","country_divider":"0","country_status":"1"},"148":{"country_id":"148","country_pos":"148","country_name":"Panama","country_code":"PA","country_phone":"+507","country_divider":"0","country_status":"1"},"149":{"country_id":"149","country_pos":"149","country_name":"Papua-Neuguinea","country_code":"PG","country_phone":"+675","country_divider":"0","country_status":"1"},"150":{"country_id":"150","country_pos":"150","country_name":"Paraguay","country_code":"PY","country_phone":"+595","country_divider":"0","country_status":"1"},"151":{"country_id":"151","country_pos":"151","country_name":"Peru","country_code":"PE","country_phone":"+51","country_divider":"0","country_status":"1"},"152":{"country_id":"152","country_pos":"152","country_name":"Philippinen","country_code":"PH","country_phone":"+63","country_divider":"0","country_status":"1"},"153":{"country_id":"153","country_pos":"153","country_name":"Pitcairn","country_code":"PN","country_phone":"+870","country_divider":"0","country_status":"1"},"154":{"country_id":"154","country_pos":"154","country_name":"Polen","country_code":"PL","country_phone":"+48","country_divider":"0","country_status":"1"},"155":{"country_id":"155","country_pos":"155","country_name":"Portugal","country_code":"PT","country_phone":"+351","country_divider":"0","country_status":"1"},"156":{"country_id":"156","country_pos":"156","country_name":"Puerto Rico","country_code":"PR","country_phone":"+1","country_divider":"0","country_status":"1"},"157":{"country_id":"157","country_pos":"157","country_name":"Republik Kongo","country_code":"CG","country_phone":"+242","country_divider":"0","country_status":"1"},"158":{"country_id":"158","country_pos":"158","country_name":"Ruanda","country_code":"RW","country_phone":"+250","country_divider":"0","country_status":"1"},"159":{"country_id":"159","country_pos":"159","country_name":"Rum\u00e4nien","country_code":"RO","country_phone":"+40","country_divider":"0","country_status":"1"},"160":{"country_id":"160","country_pos":"160","country_name":"Russland","country_code":"RU","country_phone":"+7","country_divider":"0","country_status":"1"},"161":{"country_id":"161","country_pos":"161","country_name":"R\u00e9union","country_code":"RE","country_phone":"+262","country_divider":"0","country_status":"1"},"162":{"country_id":"162","country_pos":"162","country_name":"Saint Kitts und Nevis","country_code":"KN","country_phone":"+1","country_divider":"0","country_status":"1"},"163":{"country_id":"163","country_pos":"163","country_name":"Saint-Martin","country_code":"MF","country_phone":"+1 599","country_divider":"0","country_status":"1"},"164":{"country_id":"164","country_pos":"164","country_name":"Sambia","country_code":"ZM","country_phone":"+260","country_divider":"0","country_status":"1"},"165":{"country_id":"165","country_pos":"165","country_name":"Samoa","country_code":"WS","country_phone":"+685","country_divider":"0","country_status":"1"},"166":{"country_id":"166","country_pos":"166","country_name":"San Marino","country_code":"SM","country_phone":"+378","country_divider":"0","country_status":"1"},"167":{"country_id":"167","country_pos":"167","country_name":"Sankt Bartholom\u00e4us","country_code":"BL","country_phone":"+590","country_divider":"0","country_status":"1"},"168":{"country_id":"168","country_pos":"168","country_name":"Sao Tom\u00e9 und Principe","country_code":"ST","country_phone":"+239","country_divider":"0","country_status":"1"},"169":{"country_id":"169","country_pos":"169","country_name":"Saudi-Arabien","country_code":"SA","country_phone":"+966","country_divider":"0","country_status":"1"},"170":{"country_id":"170","country_pos":"170","country_name":"Schweden","country_code":"SE","country_phone":"+46","country_divider":"0","country_status":"1"},"171":{"country_id":"171","country_pos":"171","country_name":"Senegal","country_code":"SN","country_phone":"+221","country_divider":"0","country_status":"1"},"172":{"country_id":"172","country_pos":"172","country_name":"Serbien","country_code":"RS","country_phone":"+381","country_divider":"0","country_status":"1"},"173":{"country_id":"173","country_pos":"173","country_name":"Seychellen","country_code":"SC","country_phone":"+248","country_divider":"0","country_status":"1"},"174":{"country_id":"174","country_pos":"174","country_name":"Sierra Leone","country_code":"SL","country_phone":"+232","country_divider":"0","country_status":"1"},"175":{"country_id":"175","country_pos":"175","country_name":"Simbabwe","country_code":"ZW","country_phone":"+263","country_divider":"0","country_status":"1"},"176":{"country_id":"176","country_pos":"176","country_name":"Singapur","country_code":"SG","country_phone":"+65","country_divider":"0","country_status":"1"},"177":{"country_id":"177","country_pos":"177","country_name":"Slowakei","country_code":"SK","country_phone":"+421","country_divider":"0","country_status":"1"},"178":{"country_id":"178","country_pos":"178","country_name":"Slowenien","country_code":"SI","country_phone":"+386","country_divider":"0","country_status":"1"},"179":{"country_id":"179","country_pos":"179","country_name":"Solomon-Inseln","country_code":"SB","country_phone":"+677","country_divider":"0","country_status":"1"},"180":{"country_id":"180","country_pos":"180","country_name":"Somalia","country_code":"SO","country_phone":"+252","country_divider":"0","country_status":"1"},"181":{"country_id":"181","country_pos":"181","country_name":"Spanien","country_code":"ES","country_phone":"+34","country_divider":"0","country_status":"1"},"182":{"country_id":"182","country_pos":"182","country_name":"Sri Lanka","country_code":"LK","country_phone":"+94","country_divider":"0","country_status":"1"},"183":{"country_id":"183","country_pos":"183","country_name":"St. Helena","country_code":"SH","country_phone":"+290","country_divider":"0","country_status":"1"},"184":{"country_id":"184","country_pos":"184","country_name":"St. Lucia","country_code":"LC","country_phone":"+1","country_divider":"0","country_status":"1"},"185":{"country_id":"185","country_pos":"185","country_name":"St. Pierre und Miquelon","country_code":"PM","country_phone":"+508","country_divider":"0","country_status":"1"},"186":{"country_id":"186","country_pos":"186","country_name":"St. Vincent und die Grenadinen","country_code":"VC","country_phone":"+1","country_divider":"0","country_status":"1"},"187":{"country_id":"187","country_pos":"187","country_name":"Sudan","country_code":"SD","country_phone":"+249","country_divider":"0","country_status":"1"},"188":{"country_id":"188","country_pos":"188","country_name":"Suriname","country_code":"SR","country_phone":"+597","country_divider":"0","country_status":"1"},"189":{"country_id":"189","country_pos":"189","country_name":"Swasiland","country_code":"SZ","country_phone":"+268","country_divider":"0","country_status":"1"},"190":{"country_id":"190","country_pos":"190","country_name":"Syrien","country_code":"SY","country_phone":"+963","country_divider":"0","country_status":"1"},"191":{"country_id":"191","country_pos":"191","country_name":"S\u00fcdafrika","country_code":"ZA","country_phone":"+27","country_divider":"0","country_status":"1"},"192":{"country_id":"192","country_pos":"192","country_name":"S\u00fcdkorea","country_code":"KR","country_phone":"+82","country_divider":"0","country_status":"1"},"193":{"country_id":"193","country_pos":"193","country_name":"S\u00fcdsudan","country_code":"SS","country_phone":"+211","country_divider":"0","country_status":"1"},"194":{"country_id":"194","country_pos":"194","country_name":"Tadschikistan","country_code":"TJ","country_phone":"+992","country_divider":"0","country_status":"1"},"195":{"country_id":"195","country_pos":"195","country_name":"Taiwan","country_code":"TW","country_phone":"+886","country_divider":"0","country_status":"1"},"196":{"country_id":"196","country_pos":"196","country_name":"Tansania","country_code":"TZ","country_phone":"+255","country_divider":"0","country_status":"1"},"197":{"country_id":"197","country_pos":"197","country_name":"Thailand","country_code":"TH","country_phone":"+66","country_divider":"0","country_status":"1"},"198":{"country_id":"198","country_pos":"198","country_name":"Togo","country_code":"TG","country_phone":"+228","country_divider":"0","country_status":"1"},"199":{"country_id":"199","country_pos":"199","country_name":"Tokelau","country_code":"TK","country_phone":"+690","country_divider":"0","country_status":"1"},"200":{"country_id":"200","country_pos":"200","country_name":"Trinidad und Tobago","country_code":"TT","country_phone":"+1","country_divider":"0","country_status":"1"},"201":{"country_id":"201","country_pos":"201","country_name":"Tschechien","country_code":"CZ","country_phone":"+420","country_divider":"0","country_status":"1"},"202":{"country_id":"202","country_pos":"202","country_name":"Tunesien","country_code":"TN","country_phone":"+216","country_divider":"0","country_status":"1"},"203":{"country_id":"203","country_pos":"203","country_name":"Turkmenistan","country_code":"TM","country_phone":"+993","country_divider":"0","country_status":"1"},"204":{"country_id":"204","country_pos":"204","country_name":"Tuwalu","country_code":"TV","country_phone":"+688","country_divider":"0","country_status":"1"},"205":{"country_id":"205","country_pos":"205","country_name":"T\u00fcrkei","country_code":"TR","country_phone":"+90","country_divider":"0","country_status":"1"},"206":{"country_id":"206","country_pos":"206","country_name":"Uganda","country_code":"UG","country_phone":"+256","country_divider":"0","country_status":"1"},"207":{"country_id":"207","country_pos":"207","country_name":"Ukraine","country_code":"UA","country_phone":"+380","country_divider":"0","country_status":"1"},"208":{"country_id":"208","country_pos":"208","country_name":"Ungarn","country_code":"HU","country_phone":"+36","country_divider":"0","country_status":"1"},"209":{"country_id":"209","country_pos":"209","country_name":"Uruguay","country_code":"UY","country_phone":"+598","country_divider":"0","country_status":"1"},"210":{"country_id":"210","country_pos":"210","country_name":"Usbekistan","country_code":"UZ","country_phone":"+998","country_divider":"0","country_status":"1"},"211":{"country_id":"211","country_pos":"211","country_name":"Vanuatu","country_code":"VU","country_phone":"+678","country_divider":"0","country_status":"1"},"212":{"country_id":"212","country_pos":"212","country_name":"Vatikanstadt","country_code":"VA","country_phone":"+39","country_divider":"0","country_status":"0"},"213":{"country_id":"213","country_pos":"213","country_name":"Venezuela","country_code":"VE","country_phone":"+58","country_divider":"0","country_status":"1"},"214":{"country_id":"214","country_pos":"214","country_name":"Vereinigte Arabische Emirate","country_code":"AE","country_phone":"+971","country_divider":"0","country_status":"1"},"215":{"country_id":"215","country_pos":"215","country_name":"Vereinigte Staaten","country_code":"US","country_phone":"+1","country_divider":"0","country_status":"1"},"216":{"country_id":"216","country_pos":"216","country_name":"Vietnam","country_code":"VN","country_phone":"+84","country_divider":"0","country_status":"1"},"217":{"country_id":"217","country_pos":"217","country_name":"Wei\u00dfrussland","country_code":"BY","country_phone":"+375","country_divider":"0","country_status":"1"},"218":{"country_id":"218","country_pos":"218","country_name":"Westsahara","country_code":"EH","country_phone":"+212","country_divider":"0","country_status":"1"},"219":{"country_id":"219","country_pos":"219","country_name":"Zentralafrikanische Republik","country_code":"CF","country_phone":"+236","country_divider":"0","country_status":"1"},"220":{"country_id":"220","country_pos":"220","country_name":"Zypern","country_code":"CY","country_phone":"+357","country_divider":"0","country_status":"1"},"221":{"country_id":"221","country_pos":"221","country_name":"\u00c4gypten","country_code":"EG","country_phone":"+20","country_divider":"0","country_status":"1"},"222":{"country_id":"222","country_pos":"222","country_name":"\u00c4quatorialguinea","country_code":"GQ","country_phone":"+240","country_divider":"0","country_status":"1"},"223":{"country_id":"223","country_pos":"223","country_name":"\u00c4thiopien","country_code":"ET","country_phone":"+251","country_divider":"0","country_status":"1"}}